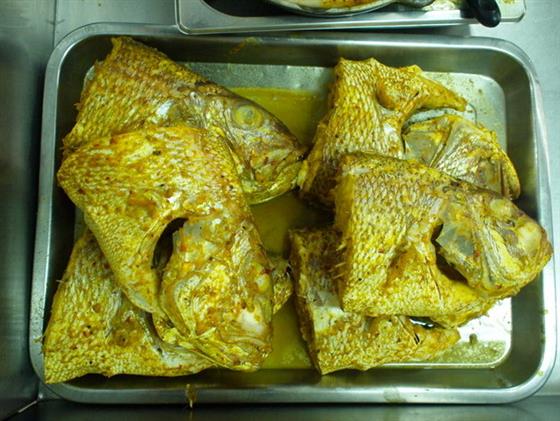 Diving into Ocean Curry Fish Head
By Hong Xinyi - Saturday, Jun 01, 2013
When Mr Tay Cheng Siong first opened Ocean Curry Fish Head in Geylang 30 years ago, he was so inexperienced that he didn't even realize until it was too late that the hawker stall he rented had no real cooking facilities.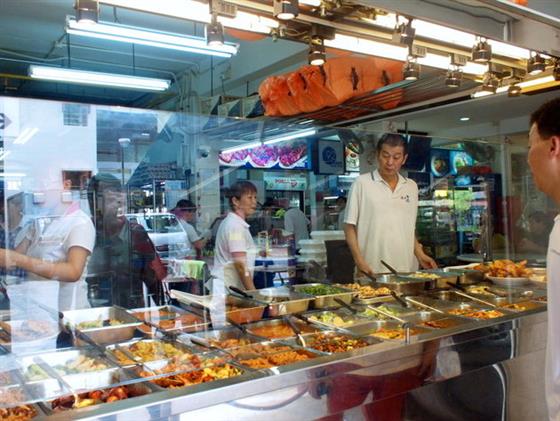 Luckily, he lived near the stall at the time, and decided to do the cooking in his home kitchen, with his employees carrying large vats of curry down the stairs to transport to the stall. Other dishes were lowered to the street level using baskets tied to ropes.

"It was so dangerous carrying hot curry like that. After the first day, I wanted to give up," the affable Mr Tay recalls. "But I had really good employees and they all encouraged me not to give up." He decided to persevere. After a week, he managed to rent a home kitchen that was even closer to the stall, where the food could be cooked and transported with greater ease.

Logistics were not the only obstacle. Afraid that no one would patronise his stall, Mr Tay sold each serving of curry fishhead at $14, which meant he was only covering costs. Eventually, the advice of a more experienced employee gave him the confidence to raise prices so that he could make a bit of profit. Today, Mr Tay's own advice to a new generation of hawker-entrepreneurs reflects his own experience: "Don't be afraid. If the food is good, they will come."

Ocean Curry Fish Head's curry is a blend of the Indonesian and Peranakan styles, and was one of the first such curry places in its day. "I preferred to eat this kind of curry myself, rather than the Indian style," My Tay explains. "The curry is not so thick, so you can drink most of the gravy."

Today, you can find Ocean outlets in Toa Payoh Lorong 4, Telok Ayer Street, and Bedok. There used to be even more branches, says Mr Tay, but he has since closed a number of them due to manpower shortage. The stalls are located in coffee shops (the ones in Toa Payoh and Bedok are owned by Ocean, which rents out the other stalls to other hawkers), and supplied by a central kitchen in Joo Chiat. Each ang ko li fishhead now goes for $38, and each stall also sells a number of other dishes.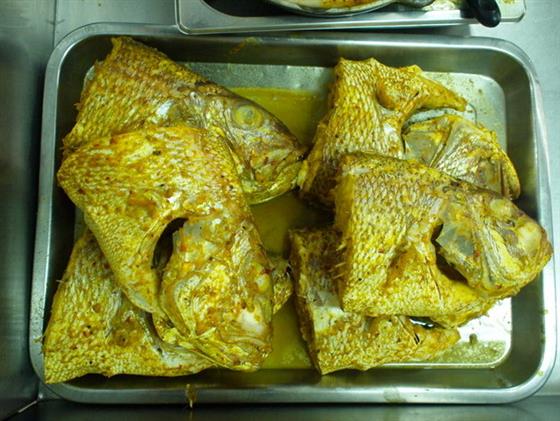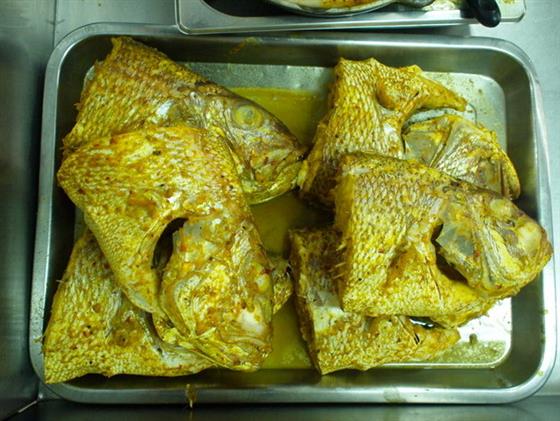 There are no lack of fans for Ocean, including a number of Hong Kong celebrities who make sure to stop by when they are in town. But Mr Tay says he has no plans to go down the franchise or restaurant route. Selling his food in a posher restaurant setting means prices will have to go up, and he's concerned that his regular customers will not warm to such a dining atmosphere. He's also not familiar with the franchise model, and he would prefer to oversee everything himself to ensure quality control.

Opening branches in food courts is yet another approach he has vetoed. "The landlord takes more than 20 per cent of the earnings, and if there are advertisements or renovations we would have to pay additional fees," he says. "We use pretty expensive ingredients, so the food court model would be tough on our earnings."

Even after 30 years, running this business in a coffee shop setting is something he doesn't take lightly. Every morning, he wakes up at 5am to go to the wholesale market to pick out the ingredients. On weekdays, the lunch hour usually sees him at the Telok Ayer branch, which is very popular with office workers. He helps to take orders, making sure to greet customers with a smile. "It's important to make everyone feel welcome," he stresses.

Also essential to success: Maintaining the element of surprise. "Our signature dishes like the sambal cockles are always on the menu. But depending on what we find at the market each morning, we will always have new dishes," he says. "If you always have the same things, customers will get bored. We must keep surprising them so they will keep coming back."