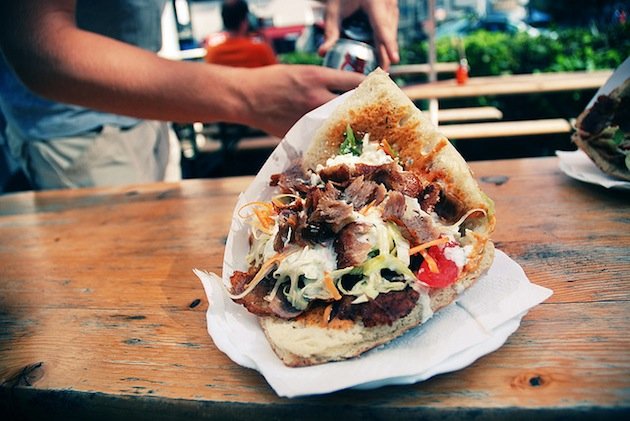 Döner Kebab in pita originates from Germany?
By Sheere Ng - Tuesday, Apr 30, 2013
They started appearing in our midst in Singapore in the 90s. An at least one-metre long cylindrical beef spun on a vertical spit as the luminous red heating tubes at the back of the machine purged glistening juice out and down the sloping end of the shaved, pinkish meat.

With an Arabic looking man manning the stall and the shaved meat wrapped in a pita bread together with some tomatoes, lettuce and onion, it is hard to imagine that its origin could be linked to Germany.

Although the lamb version has long been a staple of Turkish cooking, it was served on a plate without any dressing. On other hand, the beef version with pita bread, known as döner kebab, was said to be an invention of Kadir Nurman, a Turkish guest worker in Germany who sold the first döner sandwich with pita bread and yoghurt dressing in early 1970s near the Zoologischer Garten train station in West Berlin. According to a Wall Street Journal article, Mr Nurman saw how workers craved to eat on the go, so he wrapped döner meat in bread to make it portable.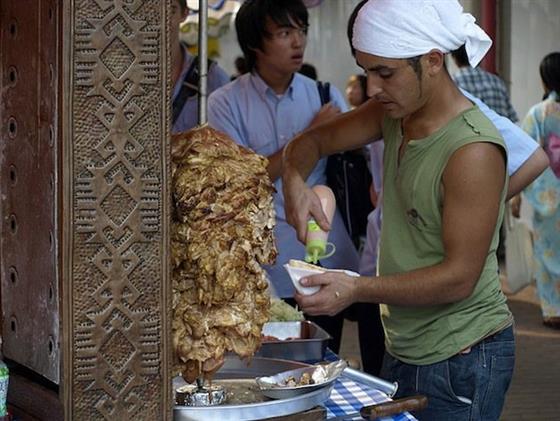 Mr Nurman was one of the many Turks invited to Germany as guest workers to fill in a then acute labour shortage during its rapid economic recovery in the late 60s. Many of them eventually stayed on, some like Mr Nurman opened food shops to make a living.

Today, it is safe to say that döner kebab is the German's favourite fast food – there are more döner stands in Berlin than in Istanbul. Few German street snacks are more appreciated than the döner kebab, partly because of the sheer size of ethnic Turkish population – 2.5 million – in Germany, and its affordability – a regular döner in pita costs between 2.50 euros and 5 euros.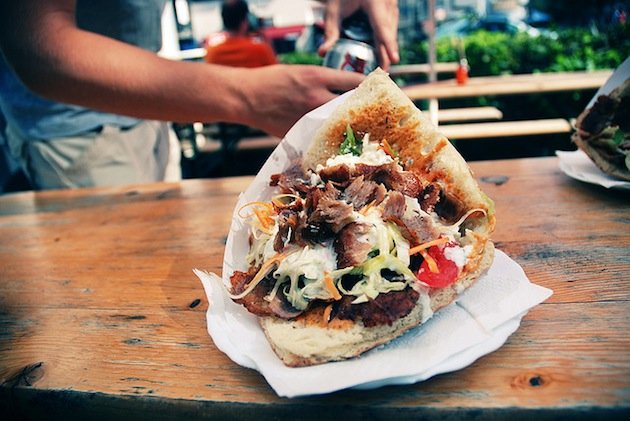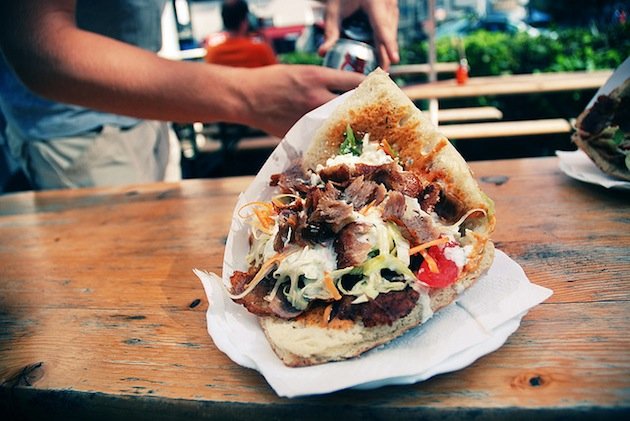 Much can also be attributed to how döner kebab is presented. The visual appeal of its preparation process is simply irresistible to many. Its success in Germany, which has long been exported to Europe and other parts of the word, is therefore hard to surpass.