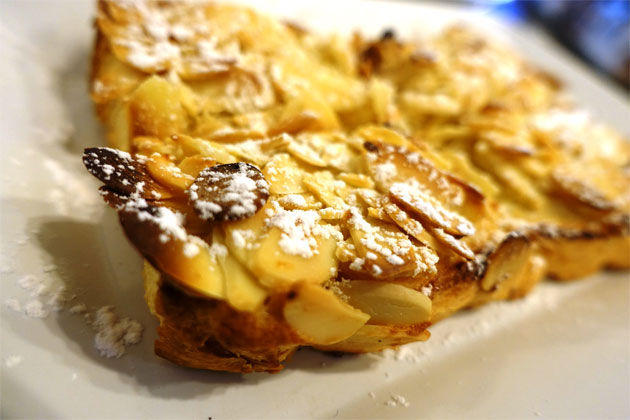 Dong Po Colonial Cafe: Cupcakes for bad Kopi
By KF Seetoh - Monday, Aug 04, 2014
It seems we are wide at the hips with too many hipster café blossoming, even as I write. Nothing wrong with that except, apart from the indie, sometimes retro attitude and cool factor, it all feels so familiar. You get the same coffee with some logo or motif atop the frothy head, the usual suspect sandwiches and cakes plus muffins and cupcakes thrown in for good measure. The better ones even offer Eggs Benedict, all day. Close your eyes and they are pretty much all the same.
But this little kopi joint, seemingly inconspicuous, is different on so many counts. Though it has a retro hip atmosphere, it's way more than that. Every cake, pastry and bread they sell harks back to an era of our heritage and it comes with a story, sometimes funny and at times desperate. It makes consuming that kopi cake experience in this café that much more meaningful and fun. "One reason why these Long Cupcakes were created was because the kopi was so bad in the past, like longkang (drain) water with cheap coffee grounds, they had to have some cake to counter it, just so the caffeine can get in," Kelvin Soh enlightens me, and it suddenly feels different holding and eating one, adding "it is shape so because they have no moulds then, so a steel pipe was used." He decided to take his father's "French and British Hainanese" cake and kopi culture expertise into tomorrow. His 1 ½ year old Dong Po Colonial Café hawks just that. Kopi is stall your good old kopitiam cup Hainese brew with condensed milk, and at $1.30 for a cuppa, it's cheap at this funky-retro spot.
Atmosphere wise, it has a semblance of oldness, with a shelf filled with post war memorabilia "collected from my relatives and bought from Sungei Road" and custom made tables with glass tops and a shelf below. He puts old stuff under the glass.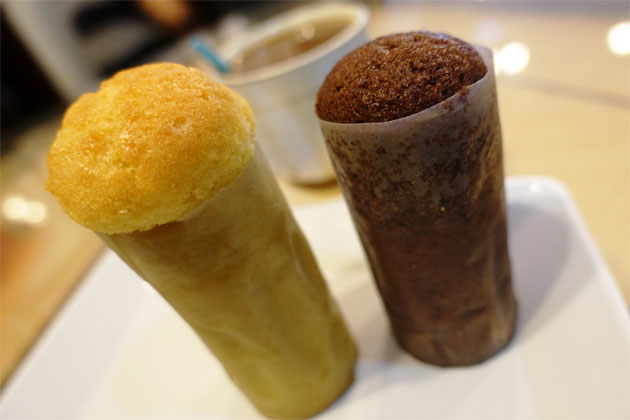 This 34 year old former graphic designer said, when asked " the satisfaction comes from being able to understand, make and offer old heritage food and make people happy today" as we stared out at his almost full house tea time crowd, adding "and it is not difficult to make them." From old school Lemingtons, Bread and Butter Pudding, Bostock (crispy almond butter toast), Coconut Tarts, Almond Fingers and Almond Macaroons to Butter Cream cakes ("oh, the pleasure of these old sins" he says) , Quiches and own made marmalades, he happily makes them in his little kitchen out behind.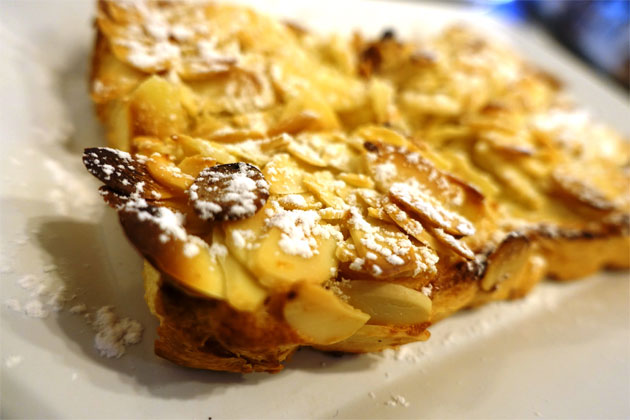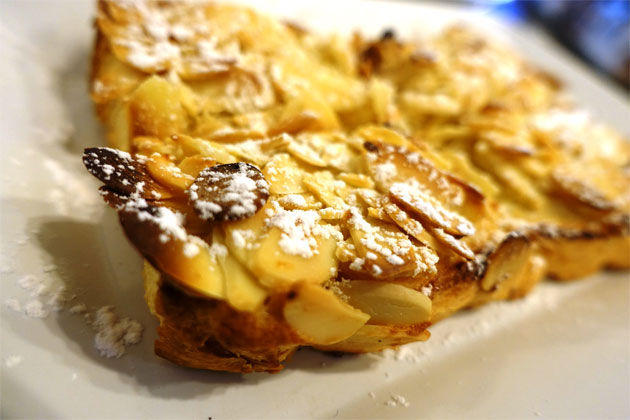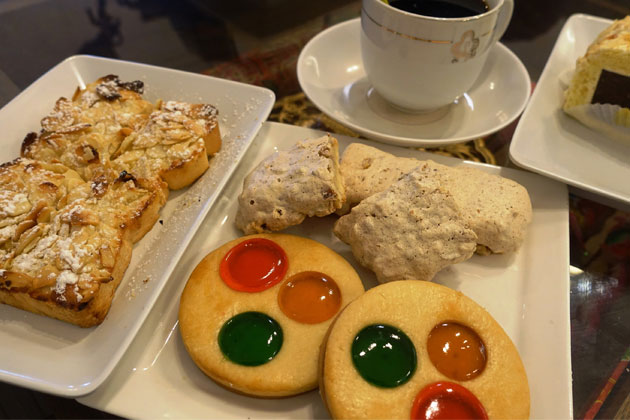 Then there was a customer who asked Kelvin if he knew about an old cookie biscuit with three jams sitting atop. "He really was talking about the exact one my father made in the past in his old café", so now, we offered the 3 Hole Cookie (or traffic light cookie).
His Bostock Toast is my favourite. A slice of bread is smeared with almond paste, butter and egg with a generous sprinkling of almond chips atop. They toast it till the almonds are golden brown and roasty, then shower it with some sugar dust and voila, with a cuppa kopi, it is now my regular afternoon tea time favourite.
Best part, his cakes and biscuits average $1.50-$2 and when I asked if he is raking it in, "not really, but I am thinking of a little increase soon". No sweat, I will still be there.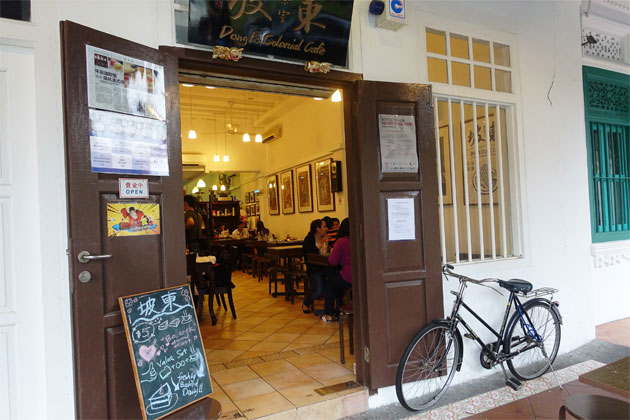 Dong Po Colonial Café
56, Kandahar Street
9.30am-8.30pm (Tuesday to Thursday)
9.30am-9.30pm (Fridays and Saturday)
Closed on Monday
Tel: 6298 1318