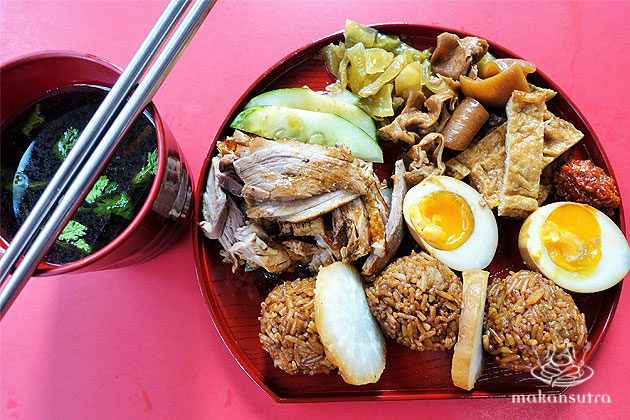 Duck Kway Chap Bento anyone?
By KF Seetoh - Monday, Mar 09, 2015
I had always known that the "lor" or "lo sui" chefs and hawkers use to braise their meats like duck or pork and kway chap, is more than meets the palate. Simpleton recipes online will tell you the secret is basically a good soy sauce, stock and fine five spice powder with some cinnamon and star anise, perhaps. But my tongue says no, it's way more complex than that.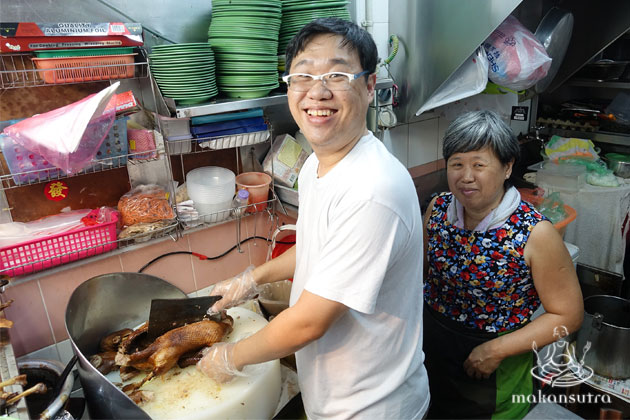 I noted with delight, that many hawkers have their own little tricks up their sleeve. I've seen apples, garlic, pineapple, marrow, radish, old ginger and Chinese ham dredged out from the bottom of the pot to satisfy my curiosity. I thought I had seen it all until I had this version. Melvin Chew inherited the reigns from their family's 35 year old kway chap and stewed duck stall in Chinatown last year, when his father passed on suddenly. His mother still helps to man the stall but he knows he has to take over the family business as his mother is getting on in age. I chow down on their offerings quite often and once, I asked to tapau (takeaway) for my mother (who, in her 80s, has cravings for anything she now can't cook). They dredge the bottom of that magical pot of stew and lifted a big piece of mui choy, the kind of preserved vegetables Hakkas use for their braised pork, saying "she will like this". And on closer inspection, there were a lot of pandan leaves below, all browned and providing a sweet fragrance to the stew. I could not see the rest of the ingredients but those was enough to explain the extra zing I could not previously decipher in their kway chap, which has wistful cooling herbal sensation.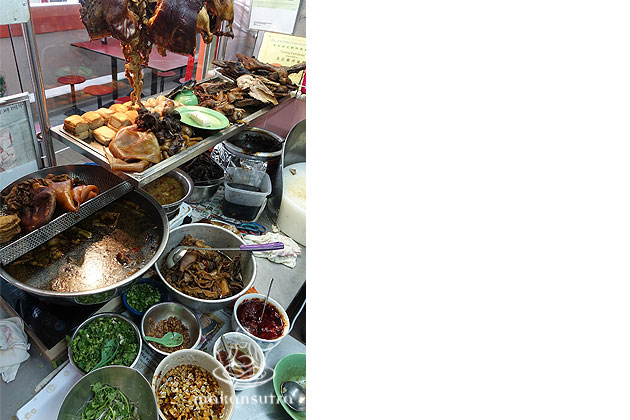 "These are all old school techniques my father learnt from the old masters" Melvin tells me and reveals a new problem, " the new generation sees this as old uncle food and this will probably slowly fade from our menus in future". But he has a plan. While the taste will always appeal, the perception will sound its death knell. "I relook the presentation", and he looks to the Japanese, and came up with a lacquered bento box kway chap set ($8 with about 8 items and a soup). Melvin recently completed the Street Food Pro 360 course conducted by Makansutra and supported by E2i (Employee and Employability Institute) and knows he needs to be relevant for tomorrows customers, without affecting heritage. He is currently looking to redesign his old dull stall façade too.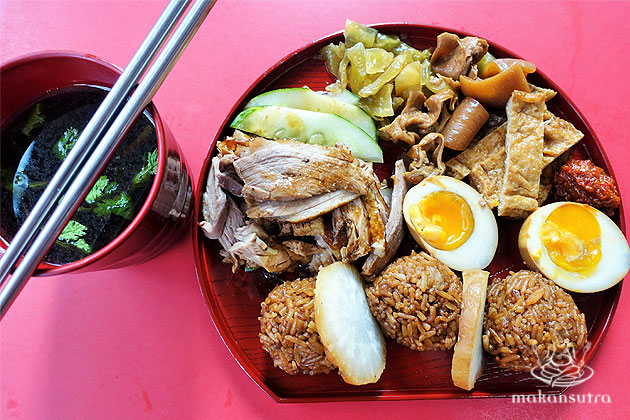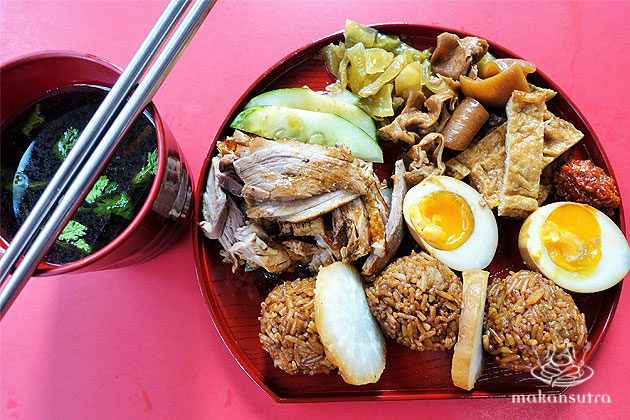 They are one of the rare few who still offer old school offals like fallopian tubes (sang cheong), duck intestines and gizzards, pig ears slices and tongue, besides the usual meat, intestines, tofu and skin (he offers yam rice ball too). So he has no problem filing up the bento tray with stuff and he's also introduced a new onsen tamago egg (half cooked eggs done its shell). The offerings are very hearty and their own made chilli-sambal-vinegar is da-bomb! One thing you'll note is the freshness of their kway chap and duck, not as if it sat on the display shelf withering away. The texture of the skin is soft yet springy to the bite and the meats are juicy enough. And somehow, eating off this bento box, elevates his game and the experience.
I applaud this thinking in reinventing old food culture. He thought out of the box and came up with this bento box set. He did nothing different, just differently. Bravo.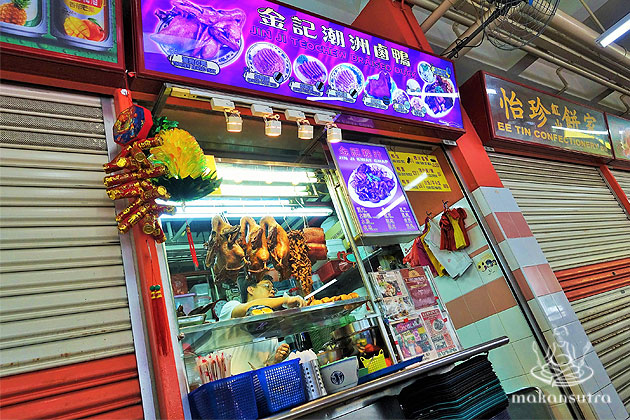 Jin Ji Teochew Braised Duck
02-156, Chinatown Food Centre
Blk 335, Smith Street
10-30am- 6.30pm, close on Friday