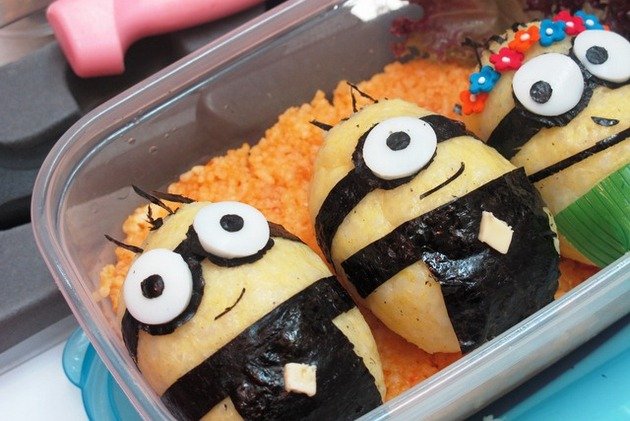 Duo Treasure Bags top prize
By KF Seetoh - Tuesday, Oct 01, 2013
If only they cook like this at home all the time… Then, who needs to eat out? There was a Babi Chin Roll (a Nonya inspired pork dish), a fish sambal creation (with crispy fish skin and achar served in a pie ti cup), a fried oyster in yam strips shell, and even a clever stewed pork belly done in coconut water (can you imagine the natural sweetness this dish yields?) Seriously, with all these home cooked dishes, who needs hawker centres, restaurants and tapao (takeaway) culture?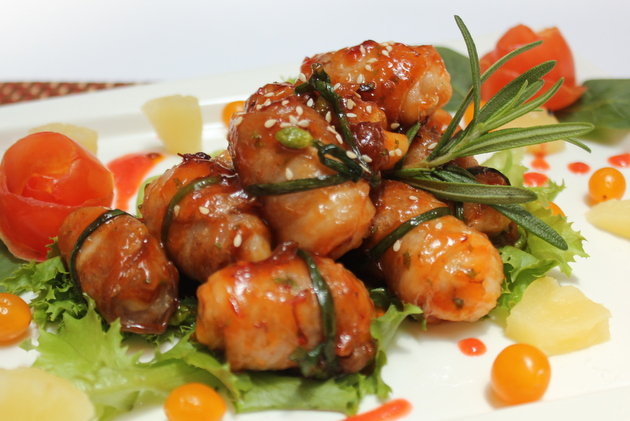 The reality, however, is we don't have as much time nor skills as we like to please our friends and family with such dishes. "We sensed that while many are cooking at home, they do so alone," says Ms Joanne Ho, the public relation spokesperson behind this Singapore's Top 10 Home Cooked Dishes Challenge – an event organised by Lee Kum Kee and supported by the People's Association, which is already into its third installment. Ms Ho also shared the intent of this event was "to encourage a form of family bonding through food in the kitchen." Well, my idea of cooking together had always been – I cook, you wash. Even guest of honour, Dr Amy Khor (Senior Minister of State), had to jump in on the delicious act by demonstrating a Nonya chap chye dish.
Almost all of the dishes created at the competition was something even restaurant would not offer – it's too tedious and perhaps may affect operational margins. But at home, these creations would be party conversations. Mind you, they are not served up plain Jane big white bone china plate style. Some even made their rice balls to look like "minions," those cute little theatrical soldiers from Despicable Me.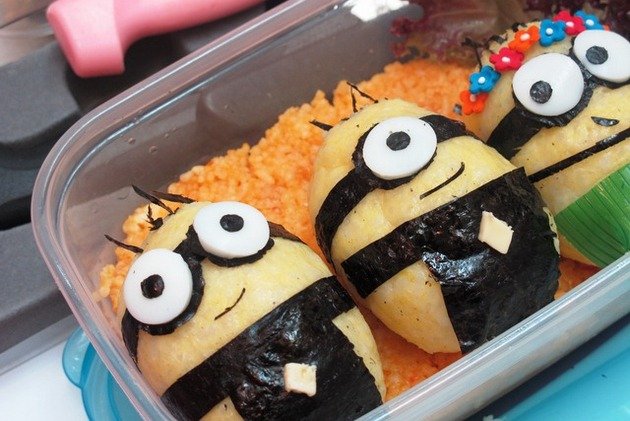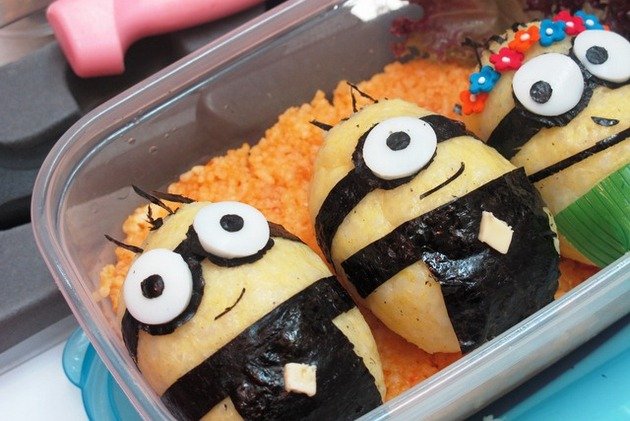 The ten finalists, all classified under their respective constituencies, were selected after three rounds of elimination. For some reason, three of the final teams came from Potong Pasir, I suspect it's the lack of a good hawker centre in their ward that brought them to the kitchen.
The eventual winner, a team from Potong Pasir who created the Duo Treasure Bags, piqued my interest the moment I saw them at work. I have done this dish before and although it sounds relatively easy, I have failed at some tricks that need to be implemented. The idea is simple, stuff an inverted taupok with meat, seafood and/or vegetarian fillings and bake, or deep fry. But it's actually a two-step process – according to the winners, pals Betty Yeo and Ivy Tan. "You must make a mould to hold the taupok and bake it to shape first." Ivy revealed when I quizzed. Ah ha! They created two versions, a fruity rendition for senior folks and a meaty one for the rest. And they use four ingredients, to represent the four seasons "which means anytime can eat for the whole family."
The only other winner was for the most creative – the Babi Chin Roll. The nice touch was how this food buddy team Susan Tan and Jenny Wong, flavoured it with a simple rempah accented with cuttlefish paste, cilantro leaves and its stems. All ten teams won a culinary tour to Guangzhou in China while the top team received a $1000 cash prize and $500 worth of products.
Well, if your family cooks like this and are open for invitation; please put me on the list. And it would be great if the next installation of this event can also feature Malay, Indian, Eurasian and home flavours of our new immigrants.