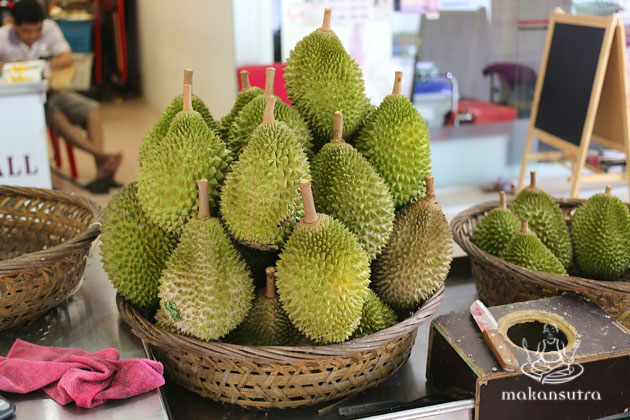 DURIAN LOVERS UNITE: 5 REPUTABLE DEALERS
By Cecilia Joven Ong - Tuesday, Jul 07, 2015
The durian season is here again, starting now to end of August/early September. Most of the durian dealers these days have adopted technology to create awareness on social media platforms like maintaining Facebook pages and having their own websites. Their main purpose is to keep their customers updated on the availability and prices of their durians. Some are even receiving orders via Facebook, whatsapp and even through SMS. Good news, but we are sure it's old news to some of you- the infamous and luxurious Mao San Wang variety, which normally retails for up to $35 per kilo, are now going for half that price or less. Rejoice.
These are some of the varieties of durians that are currently in season:
MAO SAN WANG: Creamy and bittersweet at the same time.
GOLDEN PHOENIX: Slightly sweet with a hint of bitterness.
BLACKPEARL: Smooth and creamy with a hint of bitterness and small seeds.
GANG HAI: Creamy and fibrous with a slight bitterness.
RED PRAWN: Slightly sticky with a sweet aftertaste.
D13:  Sweet aftertaste, flavorsome, less fibrous and with large seeds.
D17: Intense lingering coffee fragrance, fibrous with bittersweet taste.
D24: Creamy with bitterness.
GREEN BAMBOO: Fibrous with sweetness.
XO: Very soft, creamy with bitterness and a tinge of alcoholic taste.
D1: Milky taste with small seeds.
D101: Creamy with slight sweetness.
Here are the few trusted and recommended durian dealers:
COMBAT DURIAN
261 Balestier Road Balestier Point Singapore 329714
Operating Hours: 12.00 pm to 12.00 am
Contact: 92789928
Combat Durian is one of the oldest names for durians in Singapore as they have been around for about 50 years now. They are famous for serving super high grade Mao Shan Wang known as 'King of King' from their own plantation in Malaysia. Their durians might not be the cheapest around but definitely of rather high quality. They are thoughtful enough to put in an extra effort to vacuum pack the durians for taking away. Customers are advised to make an advance order. Long queue is anticipated even just for collection during weekends.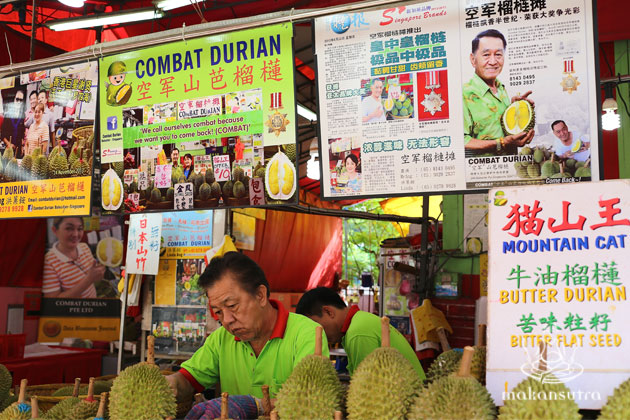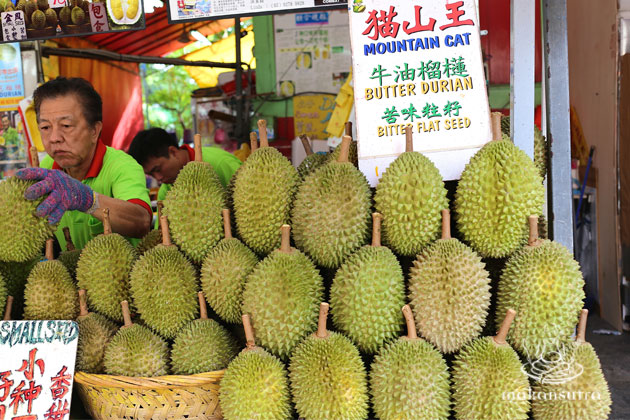 AH SENG DURIAN
Block 150A Ghim Moh Road #01-64 Ghim Moh Temporary Market Singapore 270009
Contact: 94656160
Operating Hours: 2.00 pm to 9.00 pm
This is probably the most popular and famous name in Singapore for durians. They have successfully established the trust and upheld their reputation superbly over all these years coupled with polite and friendly customer service. This stall is reputable in serving exceptional quality durians at the most reasonable prices. Customers are advised to reserve their durian as early as 1 to 2 days ahead, walk-in will not usually be entertained as their durians are in high demand and are often fully reserved ahead. They are not as crowded during weekdays but long queue can be expected on weekends for collection of durians. There are limited seats for eating durians due to their space constraints.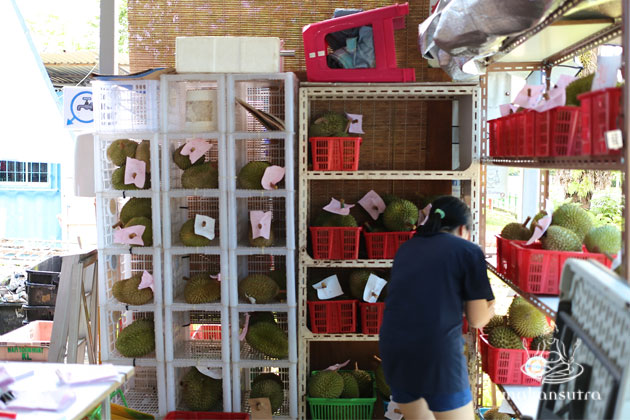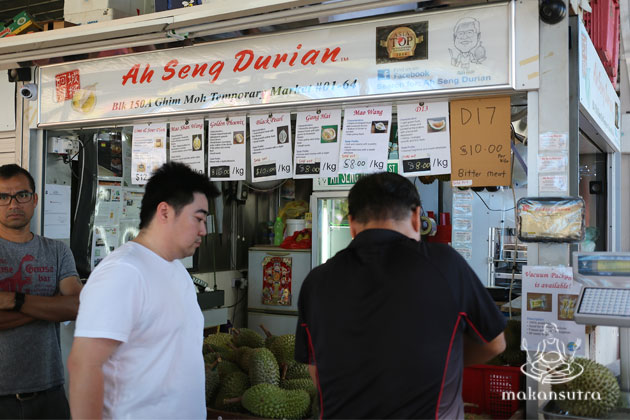 608 Geylang Road Lorong 36 Singapore 389547
Operating Hours: 24 Hrs
Block 186 Toa Payoh Central #01-444 Singapore
Operating Hours: 10.00 am to 10.00 pm
Contact: 98894906 / 91090051
Email: fruits.top@live.com.sg
They are known to serve top grade durian like Mao San Wang, D24 (sultan durian) and D13. These durians are sourced directly from their own plantation at Johor in Malaysia on a daily basis. Their durians undergo high quality control to ensure that they are fresh, creamy and flavorsome. Their customers can choose to enjoy their durians there or take away. They also offer free delivery without extra charges and they even do vacuum pack for their customers to bring oversea.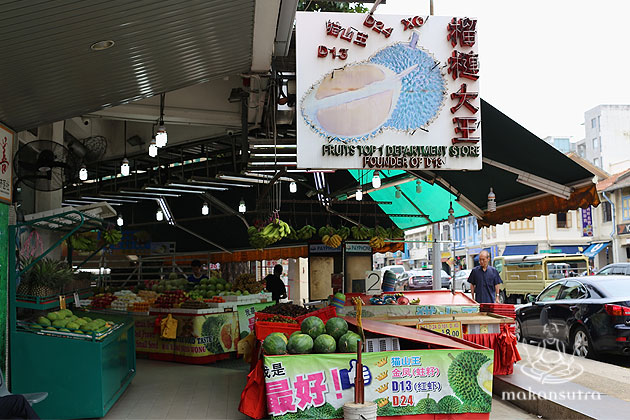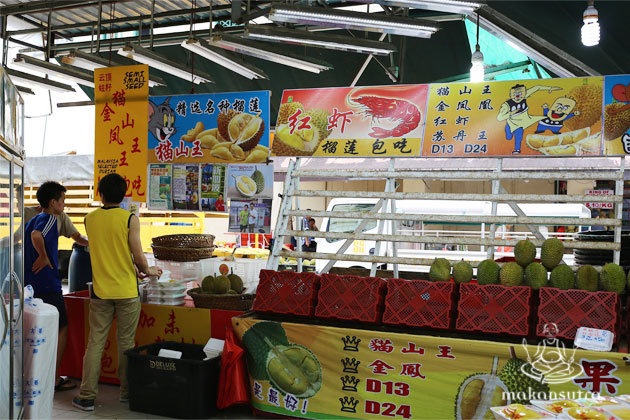 89 Whampoa Drive #01-835 Singapore 320089
Contact: 97102427
Operating Hours: 10.00 am to 10.00 pm
Sindy Durian is a family-run business that is reputable in dealing with top quality durians for more than 30 years in Singapore. Their relationships with customers are built on trust and that created many returning customers. Their durians usually come in at about 3 pm. Customers are welcome to call to check their latest pricing and availability of durians as well as to make reservation for durians.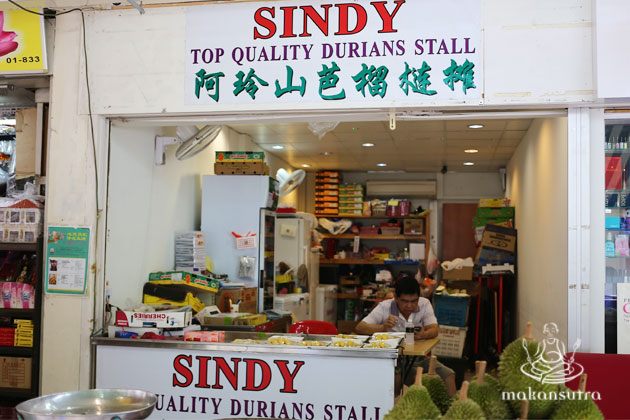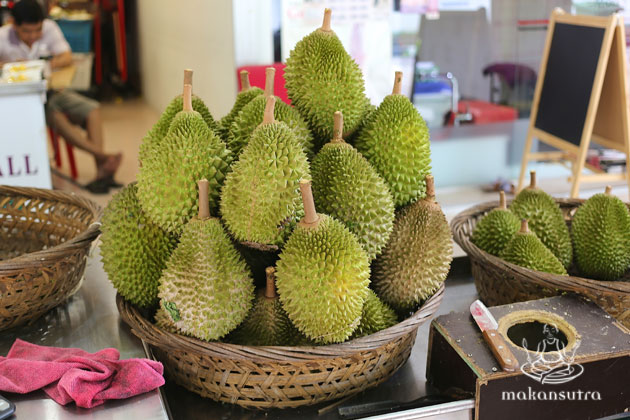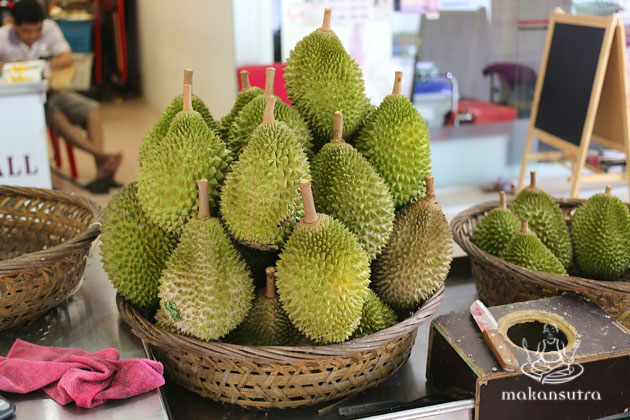 227 East Coast Road Singapore
Contact: 63482742/97514828
Email: sales@227katongdurian.com
Operating Hours: 10.30 am to 10.00 pm
They might be the newest kid on the block amidst those established names in the durian business but the founder has been in durian trade since 2008. They are serving high quality durians at reasonable prices. Though customers are advised to order in advance but they do have a certain quantity cater for their walk-in customers. Customers can even choose to shop online on their website. Their durians usually come in around 1 pm. Their service has been rated as professional and trustworthy so far.