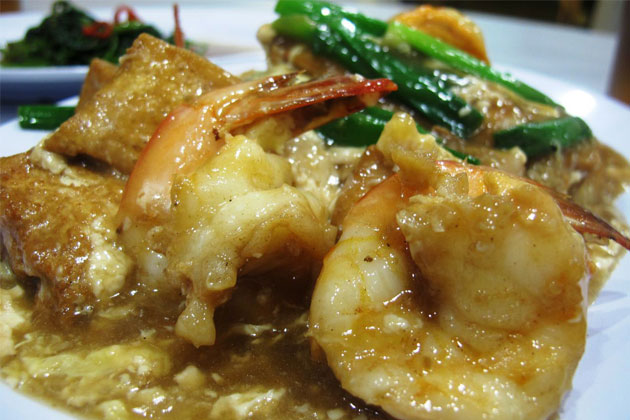 Eat Full First
By KF Seetoh - Monday, Jan 20, 2014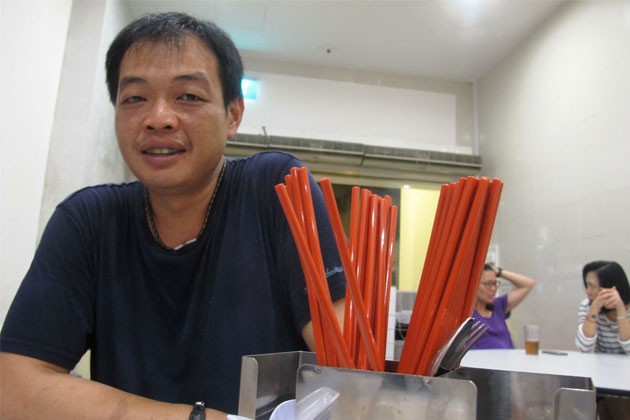 He looked tired, fatigued and deflated even, so my dining companion asked if he exercises to stay in ship shape. "I wok a lot", was Desmond Chia's reply with a dead pan expression. And he's not kidding in any way. It's been over 4 months since he left his family's flagship and only restaurant, Sik Wai Sin in Geylang, that legendary little cze cha shop near Lorong 15. He was the head chef and both him and his brother Steven, were groomed and trained since their teenage days to head up the little kitchen offering only 12 of their famously iconic items. Customers never pass up on their bible- mention worthy steamed fish head in taucheo (fermented bean paste) sauce, and their pork patty with salted fish is one of the best in the market.
"I'm already 50, if I don't leave the coop now, smell the outside world and fend for myself independently…I never will." Desmond reveals the plot and adds "My brother and I had been asking my father for permission to expand but he was too adamant in his ways." He made that step on his own, sans father's but with mom's blessings. He opened Sik Bao Sin or "eat full first" in Cantonese, a few lanes up Geylang near Lorong 34 last month, offering a similar menu. Brother Steven remained at the flagship shop out of respect for the original family business but hopes "my father will give in to our request and offer his blessings in time to come." With no experience in setting up a casual eatery, Desmond, weaved in and out of legalese, technical jargon plus law and regulations to finally open Sik Bao Sin. It was made even tougher as his new shop is located in a conserved shophouse. He served his first steamed carp head in the middle of December last year.
But here's the twist in the tale. He was taught all, but handled only the wok dishes and oversaw the steamed dishes, which was Steven's specialty. So when he left, along went the wok and stir fried dishes, so the old flagship shop now only offers 4 steamed dishes as Desmond no longer helms that station in the kitchen and Steven did not handle the wok all along.
"But I've to adjust the flavours here somewhat", Desmond tells me, as I detected a whisker of change in flavours and suspected it was just opening week jitters. Indeed the changes were real as he deliberately went easier on the salt, fat and oil department. His steamed fish head looks exactly like I knew but was less salty and sharp (with less lard croutons). The fish was as fresh but on one occasion, it felt a tad "muddy" but was spot-on the palate on another. His steamed salted fish pork patty was not desecrated either, "I hand chop and fold the meat with bits of meat chunks and fats, but I ease up on the salt and fat department" he says. I still am in love with their prawns and tofu platter, where the tofu is first fried for texture then braised with huge ang kar or banana prawns with a rich, thick and eggy seafood sauce.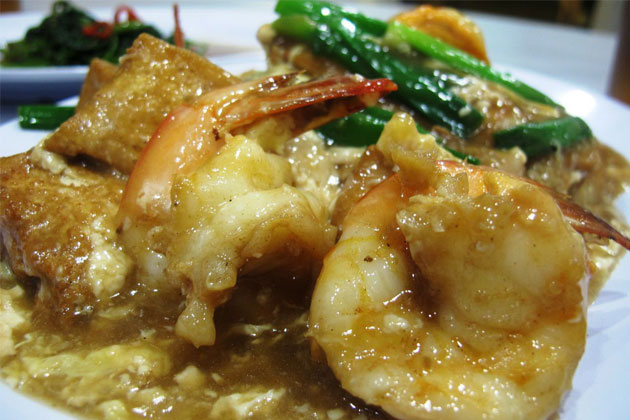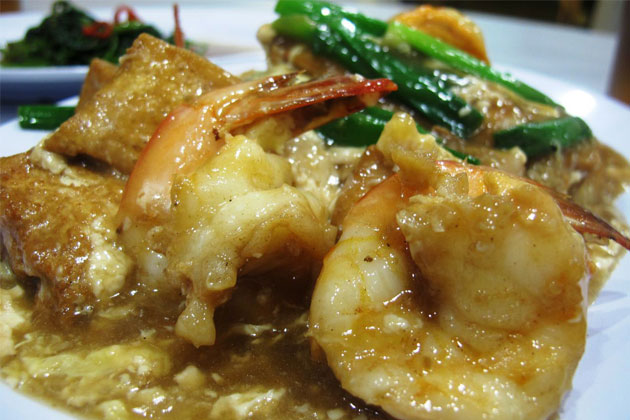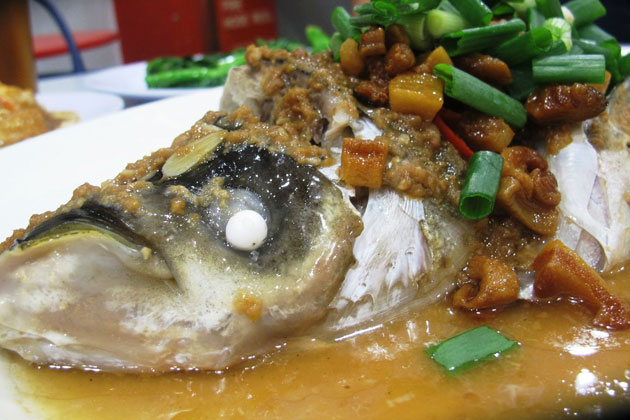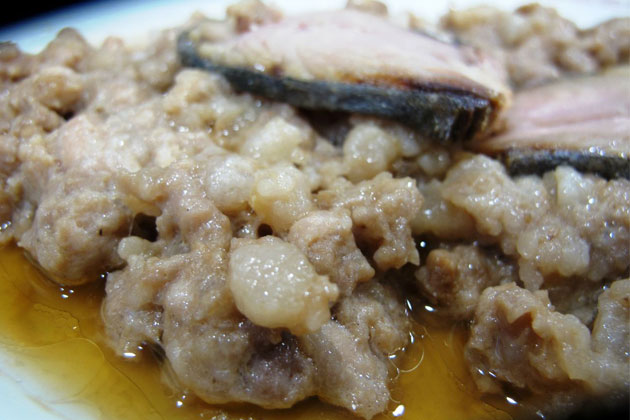 "Please be patient as we get up to speed. I am also having manpower problems and my wife Jo comes and help when she is not on her flying air-crew duties" and with that, he points to the DIY cutlery and Chinese tea station , necessary when things get busy.
But in cze cha shops like these, you come for the food, not the service or design, and his prices are kept similar to the family's flagship stall.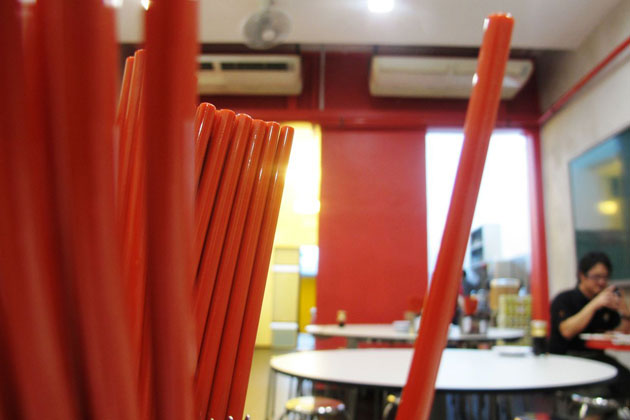 Sik Bao Sin
592 Geylang Road (near Lor 34)
11.45am-2.30pm/ 5.45pm-9.30pm
Tel: 67443757