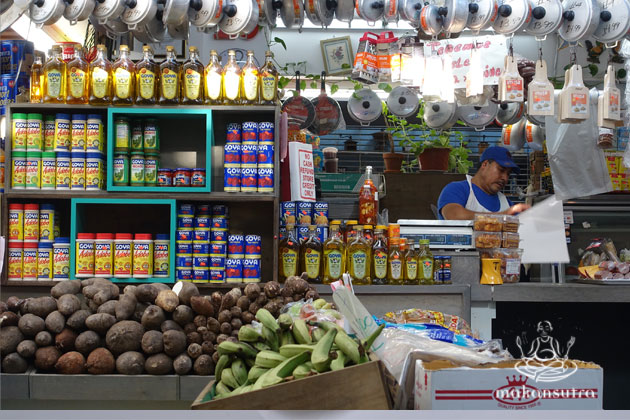 Eating In New York
By KF Seetoh - Sunday, Sep 20, 2015
I had the pleasure of eating like street royalty in New York this week. How not, when you are hosted by two major entities that deal in food culture in some ways. As a judge in Vendy Awards, a yearly food truck and carts competition by the Street Vendors Project, I was spoiled by the best. Then I was taken for a spin in Brooklyn by the uber friendly owners of Turnstile Tours, a husband and wife team who quit decent corporate jobs just so to pursue what they like best- show off New York's less touristy side and tell stories and feed you at some interesting migrant corners and towns in the area, where it's odd to find tourists.
Over a dozen food trucks and carts were sited in Governor's Island, a ten minute ferry ride across the Financial District (like our old ferry ride to Sentosa). A team of judges, including Claus Meyer (of Best Restaurant winner Noma) and there's also funnily, Sasheer Zamata, that comic from Saturday Night Live who's known to love her food too. Five of the better food carts were shortlisted and it was eventually a very close run off between a chee cheong fun auntie from Guangzhou and a social enterprise food truck , Snowday , that does Americana ribs and sandwiches.
I was taken on a food and heritage spin around Brooklyn, "to places where tourist would look out of place" ironically by Cindy Vandenbosch, founder of Turnstile Tours (www.turnstiletours.com), and his husband Andrew Gustafson, offering a range of tours and have 7 guides under their fold specialising in different fields, including food. A chunk of their profits goes to the Vendy folks to support their efforts in protecting the livelihoods of the migrant food cart vendors.
If you are headed that part of the world and tire of the usual burger, pizza and aged steak joints, here's a makan little list you can check out.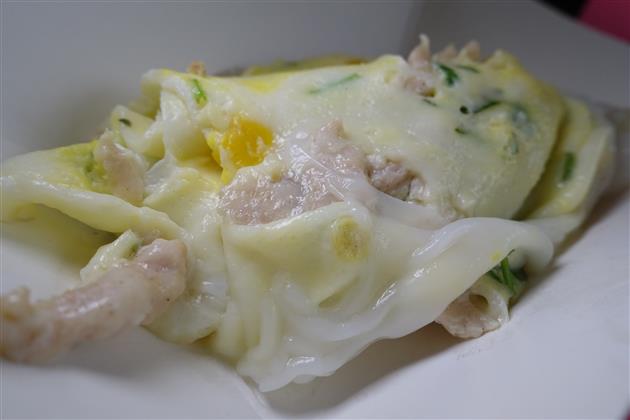 1. Guangdong Cheong Fun..61st Street and 8th Ave in South Brooklyn Chinatown.
She hails from Guangzhou in China and runs a little food truck offering fresh made chee cheong fun that sees a line everyday she opens. She introduces traditional and a gentrified version with chicken, corn and parsley. The cheong fun is soft, resilient and smooth.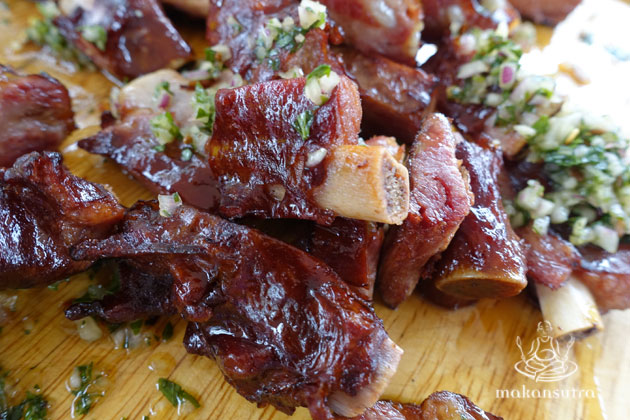 2. Snowday Food Truck (check twitter @snowdaytruck)
This team won this year's Vendy Award and it's a social enterprise operation- helping to reform ex-prisoners and eventually placing them in reputable restaurants. They put out a mean cheese and ham sandwich caramelised with maple syrup and also amazingly well barbequed smoked pork ribs.
3. Anibal Meat Market 103 Moore Street, Brooklyn, NY 11206 (Williamsburg, Brooklyn)
You will look out of place in this local neighbourhood meat shop, crowded with warm and true local Hispanic community. This almost 50 year old butchery offer a range of sausages and meats plus they roast a mean rack of pernil (roast pork complete with crispy skin). Pick out a plate of rice with morcilla (blood sausage), pernil with green bananas and get a slice of their food culture.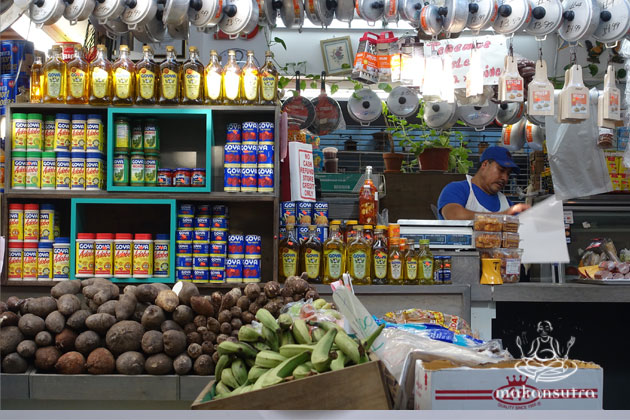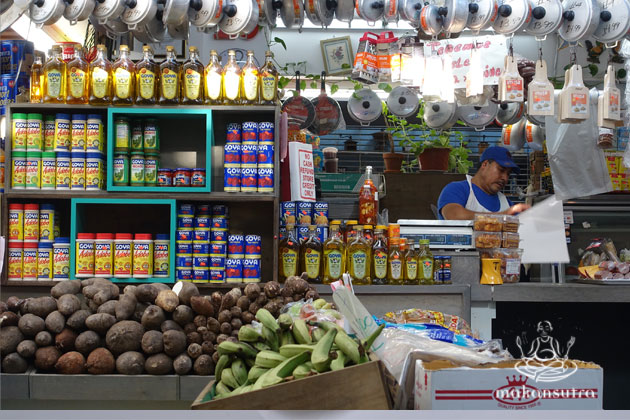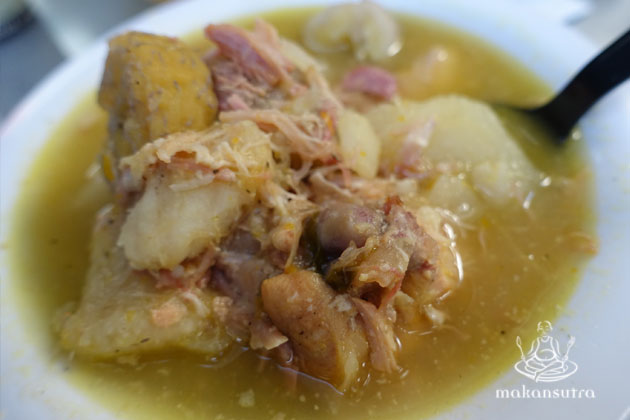 4. Moore Street Market, 103 Moore Street, Brooklyn, NY 11206 (Williamsburg, Brooklyn)
This is one of the last four public markets left from the La Guardia era in New York. It was recently refurbished with South American groceries, snacks and Puerto Rican and even Dominican chow like the Sancocho stew- done with chicken, pork, beef, plantain and yam.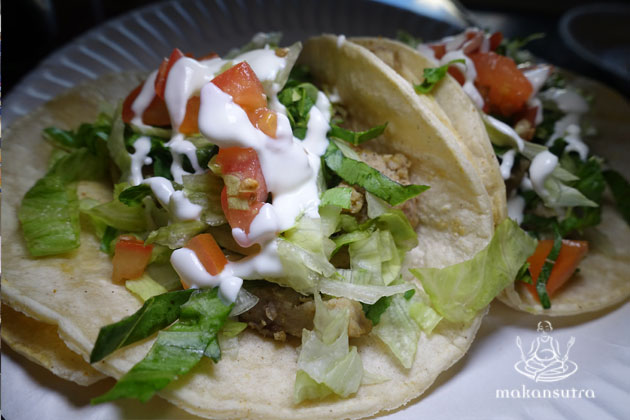 5. Tortilleria Mexicana Los Hermanos, 271 , Starr Street, Brooklyn
They have an industrial sized tortialla maker out at the back of the restaurant and are major suppliers of the city. Their tortilla skins are of course, fresh and they make a hearty range of tacos, tostadas and tortillas. Prices start from US$1.50 and it's very popular with the local crowds.