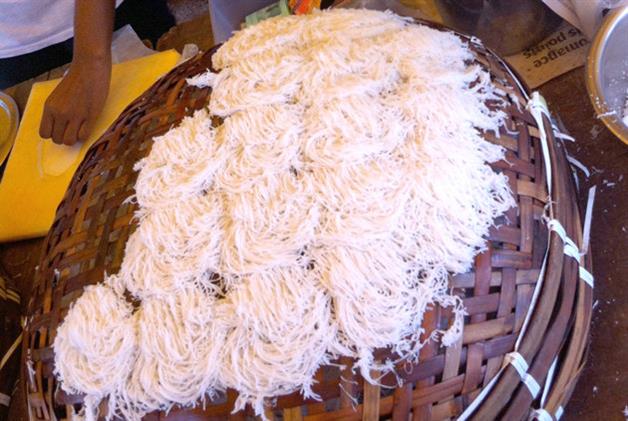 Economical Putu Payam Leaves A Bad Taste
By Sheere Ng - Wednesday, Nov 21, 2012
Do you remember that thin white of noodles that stretched defiantly as you pulled strands from its bundle, and sprang up when it snapped? Served steaming hot, one had to quickly grab, pull and dip the morsel into the accompanying orange sugar.
Putu mayam was one of my favourite breakfast items as a child. It was what I considered a "good surprise" concealed in that ubiquitous brown paper wrap (bad surprises include chwee kueh, carrot cake that were too savoury for my then undeveloped palate). Its sugar, in the colour of sunset, was not only pretty but also sweet enough to make finishing that meal, a child's play.
But this wonderful experience with the Indian snack (also known as string hoppers) is no more. As putu mayam from any hawker stall today are factory-made, they taste off-putting – like the smell of a cabinet which doors are sealed for decades.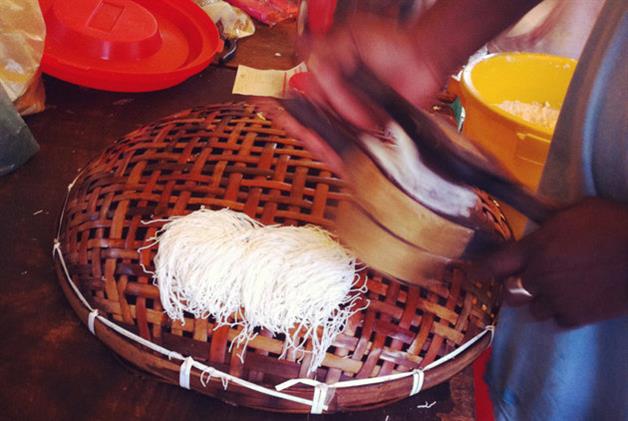 Putu mayam didn't taste like that, but I wasn't sure, as I could barely remember, that handmade ones were better, until a recent trip to Penang.
This family of four set up a street stall making putu mayam on the spot, with a simple set of up of a giant steamer and a few bamboo sieves. They served the noodles straight from the steamer. To be honest, it did not arouse many corners of my taste buds like the many delicacies I encountered as a food writer, but it tastes memories – and fresh flour.
So why don't they do it fresh in Singapore too?
I asked the owner of Heaven's Indian Curry at Ghim Moh Food Centre, Mdm Puthu Letchmi, and she says manpower is an issue. "A lot of work my dear. The dough is quite tough so it's not easy to press through the mould. No Singaporean will want to do this work. I need to make thosai, apom, how to make putu mayam?" she says. And therefore, Mdm Puthu buys her putu mayam from a factory in Johor.
For Ananda Bhavan, the demand does not justify the cost of production. "To make putu mayam, we need extra manpower, at least three to four people just to do that. But we only sell about 70 to 80 pieces each day," says Mr Mari Muthu, Business Development Manager of the chain restaurant, which also buys from across the causeway.
But what about the bad taste that arises from stale flour? "This one no choice," Mr Muthu responds.
So this is it. High production and labour costs are eroding handmade goodness. It was fish balls, noodles and now putu mayam. Take a guess – what will be next?