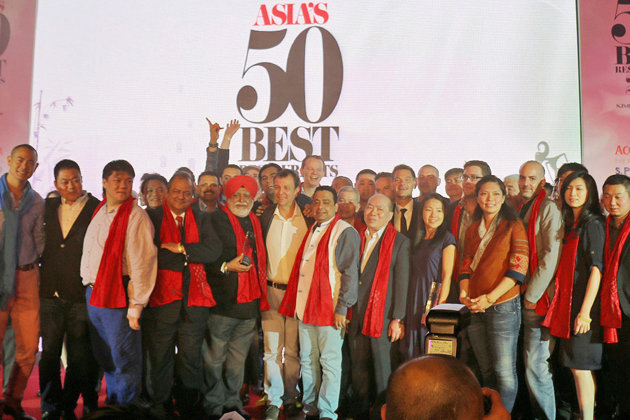 Eight Singapore Restaurants Make Asia's 50 Best Restaurants 2014
By Catherine Ling - Wednesday, Feb 26, 2014
The Asia's 50 Best Restaurants 2014 Awards last night at Capella Singapore unveiled almost a dozen new entrants and two new countries represented, Korea and Taiwan. A new No. 1. Bangkok's Nahm ousted Tokyo's Narisawa for the coveted top position as The S.Pellegrino Best Restaurant in Asia. Nahmis also The S.Pellegrino Best Restaurant in Thailand.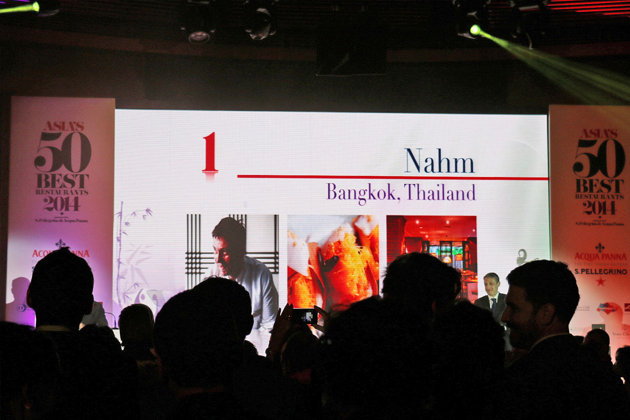 China leads the list with 16 restaurants, and Japan follows with 10.
Geographically small Singapore proudly scored eight places, with two in the Top Ten. Restaurant Andréslips one notch to No.6 but remains The S.Pellegrino Best Restaurant in Singapore for the second consecutive year. Chef-owner André Chiang also picked up the respected Chefs' Choice Award, voted for by his peers on the list.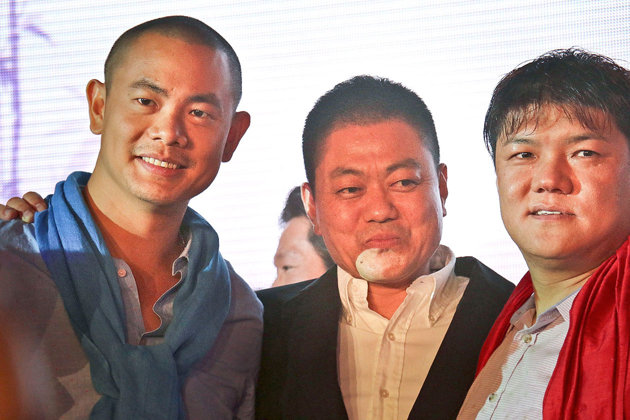 Other Singapore winners include Waku Ghin (No. 4), Iggy's (No. 12), Les Amis (No. 14), Shinji by Kanesaka (No.35) and Imperial Treasure Super Peking Duck (No.40). Jaan (the One To Watch in 2013) rose five places this year to No.17. New entrant Tippling Club comes in at No. 23.
Tenku RyuGin (making its debut at No. 50) is the One to Watch this year. The Hong Kong satellite of Tokyo's Nihonryori RyuGin (No. 5) continues Chef Seiji Yamamoto's tradition of serving time-honoured Japanese dishes with modern style and impeccable Japanese hospitality.
Chef Lanshu Chen of Le Moût in Taiwan was named Veuve Clicquot Asia's Best Female Chef. Le Moût also debuted on the list at No. 24, securing the title of The S.Pellegrino Best Restaurant in Taiwan.
Singaporean Janice Wong again takes home the title of Asia's Best Pastry Chef. The owner-chef of 2am:dessertbar won for her artfully combining unexpected flavours and impeccable styling.
The Highest New Entry Award goes to Jungsik, entering the list at No.20. The restaurant in Seoul is also The S.Pellegrino Best Restaurant in Korea. Hong Kong's Fook Lam Moon rose a stellar 29 places from No. 48 to No. 19, clinching the Highest Climber Award.
Ivan Li (Li Xiao Lin) of Family Li Imperial Cuisine in Shanghai (No. 46) received The Diners Club® Lifetime Achievement Award for his efforts in preserving and promoting imperial court cuisine from the Qing dynasty. Ivan uses recipes handed down from his great-grandfather who oversaw the imperial kitchens under the formidable but food-loving Empress Dowager Cixi.
From a small one-table restaurant in a Beijing hutong, the cuisine won favour with many dignitaries and celebrities (Bill Clinton, Mohammad Ali, Mick Jagger). The Family Li now has restaurants in Tianjin and Tokyo (awarded two Michelin stars), two in Beijing, and one in Melbourne. They are planning to open in Taipei and Paris, pending the successful training of chefs.
The Asia's 50 Best Restaurants Awards is in its second year. While European brands like Robuchon do edge their way into the list, Asian chefs have managed to hold their ground – with Andre Chiang, Lanshu Chen, and Janice Wong winning key titles. However, countries such as Malaysia remain unrepresented.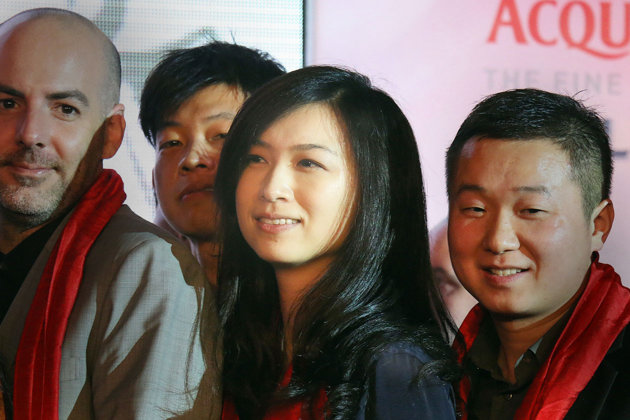 The list is created from The Diners Club® World's 50 Best Restaurants Academy, an influential group of over 900 international leaders in the restaurant industry.