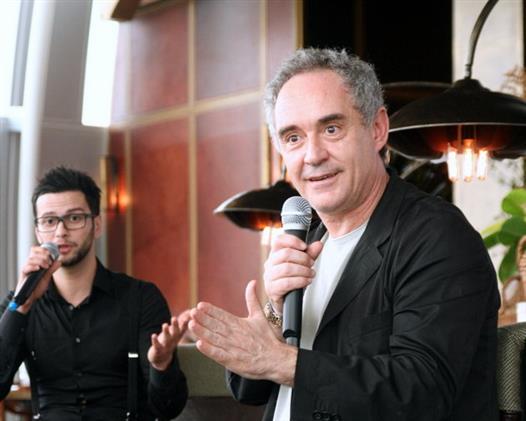 elBulli Lays New Creativity Foundation
By Catherine Ling - Friday, Apr 19, 2013
Most of us have heard or dreamed of going to elBulli in Roses, Barcelona, Spain. Very few have gotten to eat at the hallowed grounds. Getting a reservation there was like winning the lottery. The five-time World's Best Restaurant made dining a feast for all senses, with deconstructed technology and thought-provoking creativity.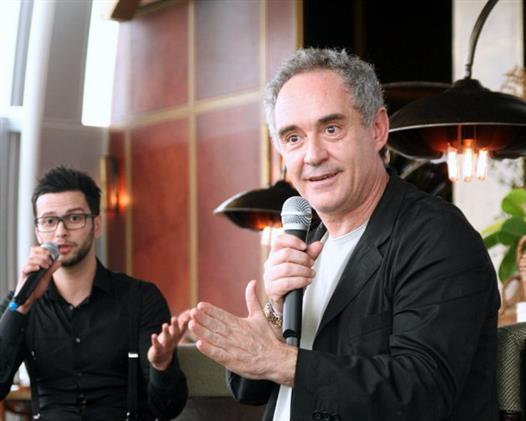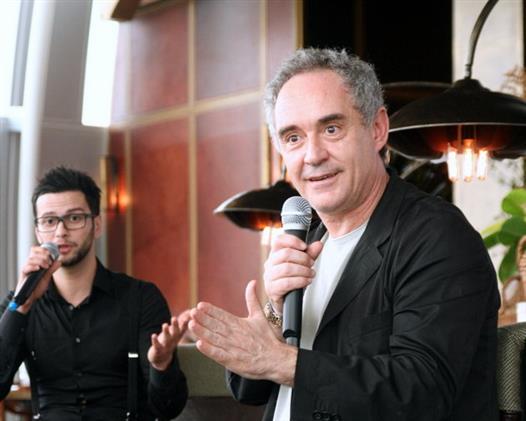 The closing of elBulli in 2011 made a lot of people very sad, and many thought it would also be a sad occasion for the team. But now they are rejoicing. The true work of creating a legacy worthy of elBulli had begun – the elBulli Foundation.
"We were already not a restaurant. Which restaurant closes for six months each year, doesn't open for lunch, and serves only 45 guests?" said Ferran Adria, at a press conference at Catalunya in Singapore.
Ferran Adria spoke very passionately about how the elBulli Foundation, costing 6 million euros, is to foster culinary creativity and sharing of knowledge. He stresses it is not-for-profit, not a restaurant, but something that will preserve the elBulli legacy.
It will comprise two prongs:
1. The expansion of the restaurant premises into a creative/experiential centre (sustainable and ecological) that will house permanent exhibitions, facilities for creativity (an idearium, an audio-visual room), creative project teams (30 people will be selected each year), kitchen to put ideas into practice and a pop-up restaurant.
Architect Enric Ruiz Geli is helping to design a modern and ecological expansion that will still fit the organic and artistic nature of elBulli. The building will be a unique structure housing every element of the elBulli chronological history demonstrating the entire evolution of elBulli's culinary journey. It will archive elBulli's past and yet be a playground to experiment for the future.
2. Bullipedia – an extensive online resource of curated culinary info will be unveiled in 2015. This application is an in-depth online archive for all. It features a new culinary classification and organisation (ingredients, elaborations, concepts and techniques). A search engine tool will allow users to access the info and explore ideas while learning and inspiring other users.
Will we never get to eat at elBulli again? Well, that is not entirely true. There will be annual dinners to showcase the R&D. Half of these will be offered for social outreach (schools, charities, auctions) and the other half for fund-raising -for corporations willing to pay and support the Foundation
With elBulli, he has reached the edge, so he's stepping back to query the limit for high end cuisine. "We'll always be chefs and cooks, but what is truly leading edge?"
Ferran emphasised the importance of freedom in cultivation of creativity. "We'll do whatever we like, whenever and for whomever we want."