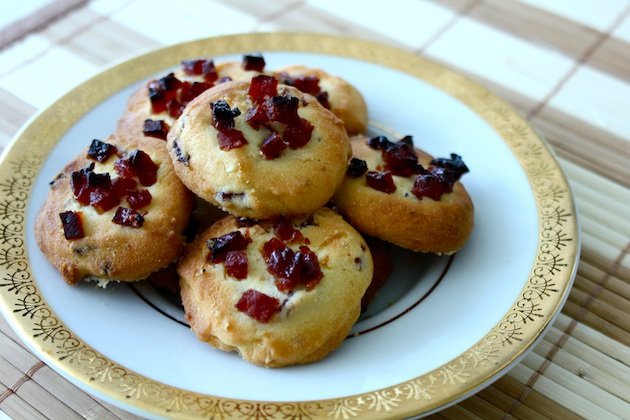 Emergency Bak Kwa Cookies
By Tris Marlis - Monday, Feb 04, 2013
Perhaps, it's the 10th day of Chinese New Year, you are running out of Pineapple Tarts, but you have some bak kwa bits laying around the living room or at the bottom of the box. Think on your feet and take advantage of it, make some butter cookies and upgrade it with pork fat! Combine the crunchy cookies with chewy bak kwa and create this sweet, savoury and smoky cookies.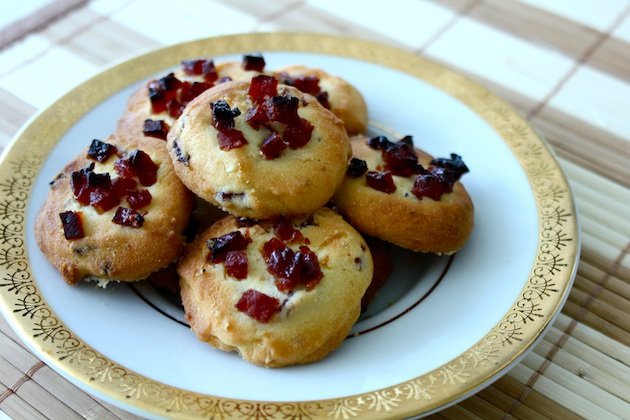 Ingredients:
275g of butter
135g of icing sugar
1 egg
1tsp vanilla extract
1 tsp lemon zest
300g all-purpose flour
a pinch of salt
1 slice of bak kwa, diced, add more as desired
Method:
In a large mixing bowl, beat butter with the icing sugar until smooth and fluffy. Add in egg, vanilla extract, lemon zest, and mix everything together slowly and avoid over bubbling. Stir in the diced bak kwa bits.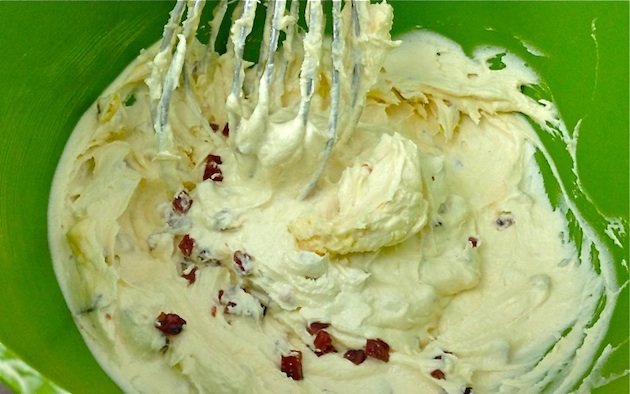 Refrigerate the dough for 20-30 minutes until firm. Preheat your oven at 180 degrees Celsius.
Line baking sheet with parchment paper and sprinkle some flour. Take your dough and roll them into balls with your palms. Place the balls on the baking sheet and leave them a few inches apart. Gently flatten your dough with a spoon. Add more bak kwa as topping, then bake for 10- 15 minutes until cookies turn golden brown.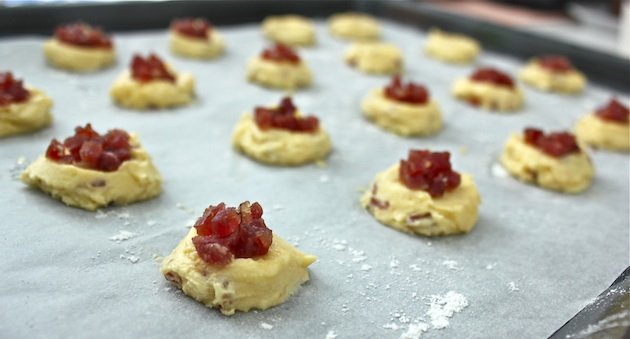 Set aside for a few minutes and dig in..best with kopi-o siu day!
Note: You can toast your bak kwa beforehand, if you like it extra crispy. You can also add in nuts for a little crunch.