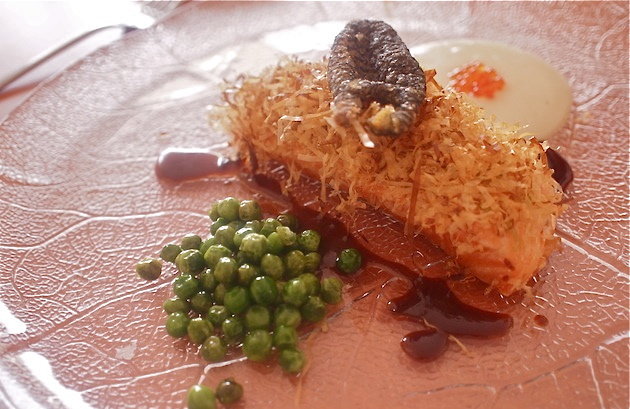 "Face to Face" French Food
By Hong Xinyi - Friday, Aug 02, 2013
In the 1970s and 80s, there were about five or six French restaurants in Singapore. Chef Jeremy Choo was working in one of the restaurants then, The Brasserie on Grange Road, as a waiter. He slowly worked his way up to assistant manager before leaving for France's Culinary Institute of Toulouse to master the art of French cooking in 1981. In early 1990s, he set up Vis-à-Vis ("face to face" in English).
Today, Vis-à-Vis is one of the oldest Singapore owned French restaurants (his previous venture was La Grand Bouffe) and there are at least over 20 of such new old school French food establishments today. Choo rarely visits any of them though, he would prefer to go to France for his French food as he makes annual visits to do wine-tastings and check out the latest trends in French cuisine. Sometimes, he even brings long-time customers with him. Another reason is that he often bumps into his customers when he dines out, and they like to tease him about checking out the competition.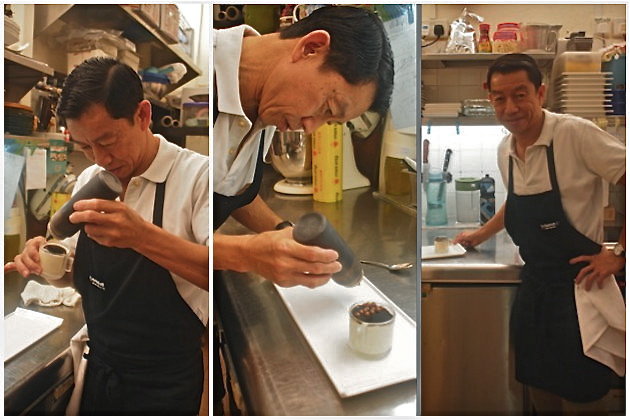 Lyon is one of his favourite spots for dining. "It's a gastronomic town, with a lot of good restaurants. Outside of Paris, people are friendlier, the food is different, and the prices are better too," Choo notes. Other personal favourites include Restaurant Georges Blanc in Vonnas, Maison Troisgros in Roanne, and Auberge de l'Il in Illhaeusern.
Staying abreast of the newest trends helps him keep his menu fresh. At Vis-à-Vis, the a la carte menu changes every three months, while the chef's menu changes every week. "We have a lot of regulars, I don't want them to get tired of the food," he explains. Customer favourites include the Meltique beef (comparable to Kobe beef, but with a different kind of marbling) and the thick, hearty French onion soup, a signature item that takes 2.5 hours to prepare.
"French food has evolved a lot. Now, they use more Asian ingredients, like bok choy and curry sauces," Choo notes. "They want to blend East and West and play around with new ingredients, they don't want to stay the same." He considers renowned French chef Pierre Gagnaire his mentor. "His food is very artistic, he always uses the freshest ingredients, and he can cook unusual parts like the crown of the rooster in very flavourful ways."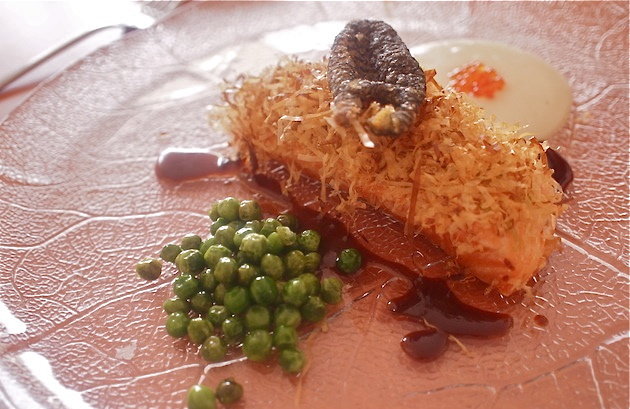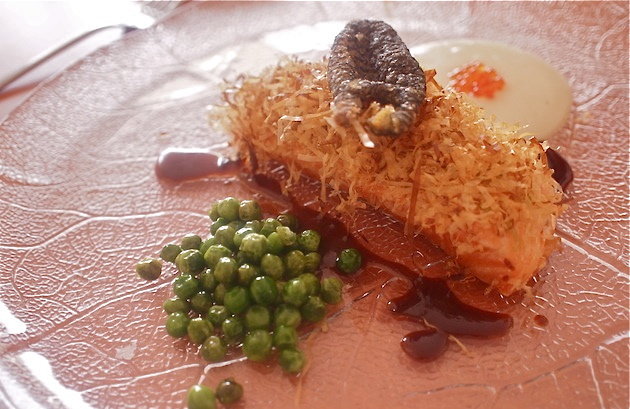 The wine list at Vis-à-Vis features an impressive array of imports from countries including France and Italy, but Choo gets most of his produce from Malaysia. The spirit of his culinary creations, however, definitely stays true to the creative flair of French cuisine. He once came up with a lobster with a D24 durian sauce, (and he'll still do it if you give him advance notice) and was the first person to introduce a durian soufflé way back in 1989. More recent inventions include baked salmon with wasabi, bonito flakes and yuzu sauce, served with crispy salmon skin, peas, and potato puree with salmon roe.
Choo relocated his restaurant from Bukit Timah to Jalan Kembangan earlier this year, and the lower rent at the new location has allowed him to lower the price of his offerings by about 20 per cent, says the affable Choo. Good value is just one of the many ways he keeps his regular customers coming back.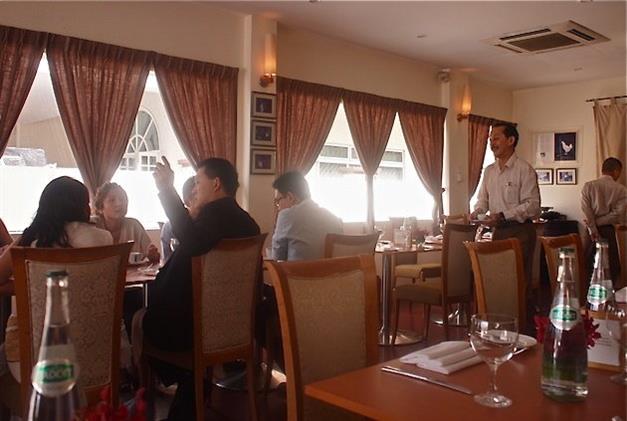 "There are more restaurants opening now, but nobody ever writes about the ones that close down," says this F&B veteran. The secret of his restaurant's longevity is simply good food and good service. "We are more like a family here, it's a very homely environment, and we always try to build good rapport with our customers."
Vis-à-Vis
101 Jalan Kembangan,
Singapore 419139.
Tel: +65 6468 7433
Hours: (Lunch) 11.30am – 3pm (Dinner) 6.30pm – 11.30pm