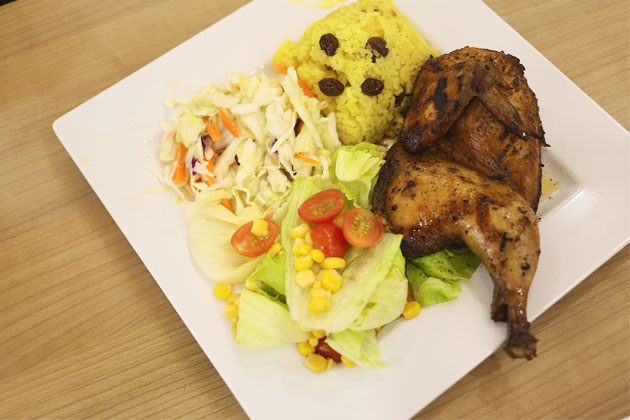 Facing The Wok Star (OMGrill)
By Cecilia Joven Ong - Friday, Jul 04, 2014
Wok Stars was a MediaCorp production showcasing the first reality TV cooking competition to uncover Singapore's hawker star that emphasizes local food culture. The contest consists of 16 aspiring hawkers from varied backgrounds battling it out to be the ultimate Wok Star. Mentors were at hand to advice the contestants. They were supposed to learn authentic hawker fare and then re-create them with a personal twist.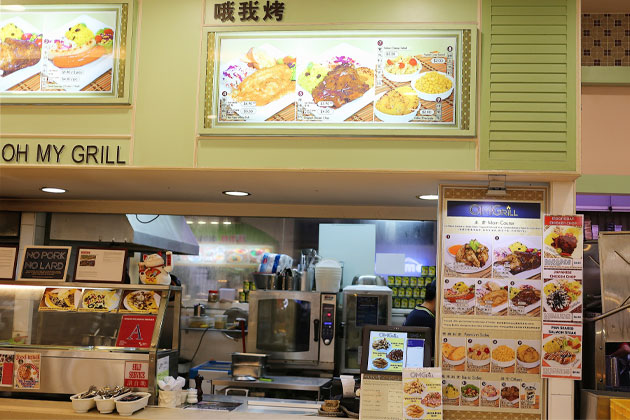 So, what happened to the winner.
Prior to joining Wok Stars, Ng Kheng Siang 27, armed with a Degree in Food Science & Technology from NUS, joined Select Group Limited as a Food Technology Executive for a year. His other F&B experiences include working part-time in restaurants as well as helping out at PS Bakery & Bistro managed by his girlfriend's parents.
With the guidance of his mentors Chef Alvin Leung a Michelin star chef from Hong Kong and Willin Low a lawyer-turned-restaurateur/chef, he created the Curry Crepe Bomb that won him the title of Wok Star. He claimed the ultimate prize of $30,000 cash and a 1-year rent-free stall at a Koufu outlet to begin his new street food career.
His western food stall opened on 29 March earlier this year features a simple menu that showcase comfort western fare. The dishes on the menu are typical of what you find at western food stalls such as Asian flavoured chicken wings, half-chicken, chicken chop and fish-fillet. Unfortunately, his winning dish is not hawked at the stall.
As I was his first customer of the day, he waited for me patiently with a smile while I was deciding on my order. I asked for his recommendation and he mentioned that I should try the Original Chicken Chop, but it was not at a unique dish, I ordered the Indonesian Chicken Chop ($6.50) and Grilled Half Chicken (Double Pepper Flavour, at $7.90). He also recommended his signature Volcano and Cheesy Fries combo ($2.50).
The Grilled Half Chicken, which he recommended too, was not particularly outstanding even though it was nicely marinated and done well with its juiciness and tenderness intact. It had a slight smokiness with just the right amount of black peppery taste.  It just did not have that wow factor.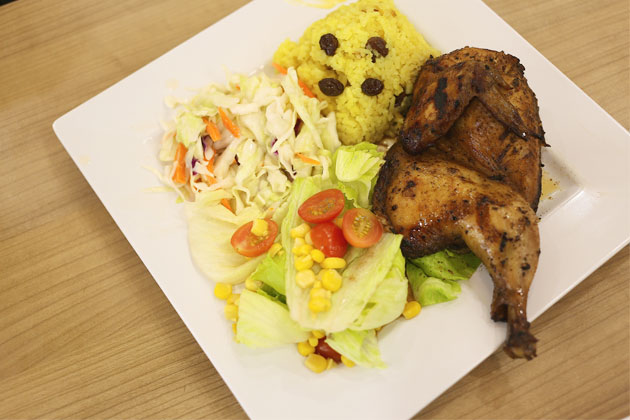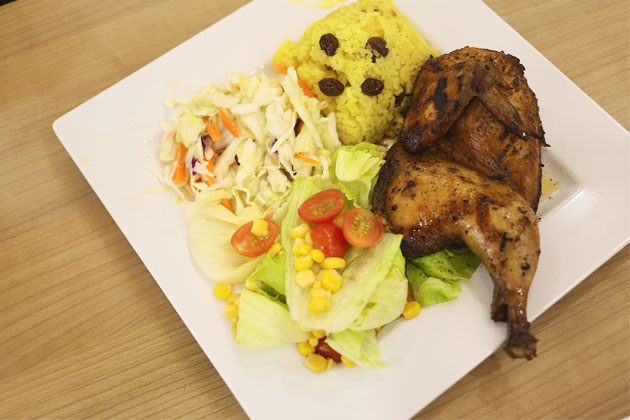 The Indonesian Chicken Chop fared much better, it was well marinated with a secret blend of kicap manis and spices before pan-searing it to give a delectable roasty aroma. It tasted more flavoursome but was slightly saltier.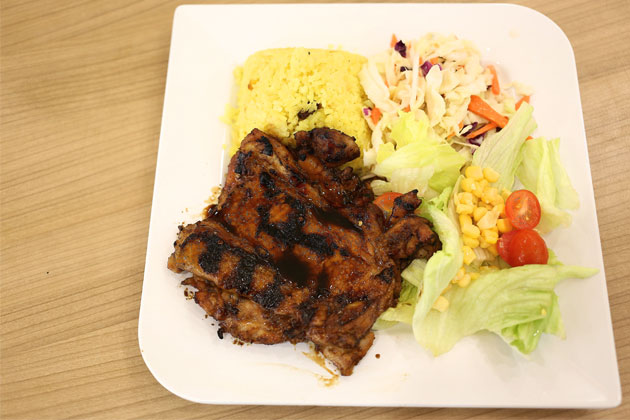 Every main course is served with 3 sides: buttered rice, coleslaw and garden salad. Though the butter taste in the buttered rice was not too distinctive, it had a noticeable fluffiness with bits of raisins in it. The garden salad consists of corn kernels, cherry tomatoes and lettuce but it is served without dressing and it tasted just plain boring. The coleslaw came too chunky with not enough dressing added and didn't add up.
The Volcano and Cheesy Fries combo that he recommended were just ordinary.
The overall standard was just average, as I would expect more from the winner of Wok Stars given the credibility of his mentors.
Well, let's just give him more time.
OMGrill 
Block 132 Jurong Gateway Road #01-271 Singapore 600132
Operating Hours: 11:00 am to 9:00 pm