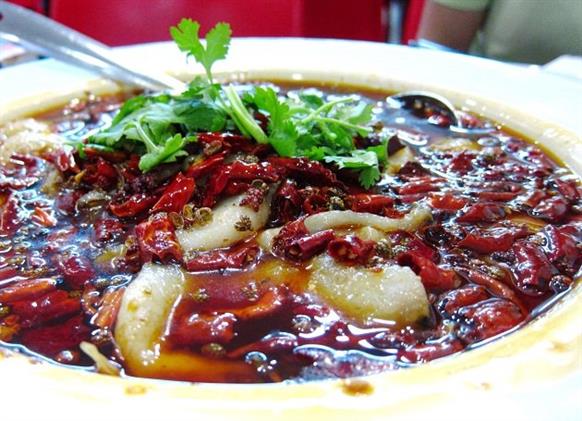 Fantastic Five Fishes
By TianTianChi - Tuesday, Aug 21, 2012
Singaporeans consumed almost 100,000 tonnes of seafood each year and fish weighs in heaviest, at almost 70% of it. Apart from a small group of foreign exporters and an even small number from farms in Singapore, most of our fishes come from Indonesia, Thailand and Malaysia. Fish is cooked in almost any way you can think of and almost all parts can be eaten. Cooks constantly come out with unique recipes. We feature five of our favourite styles.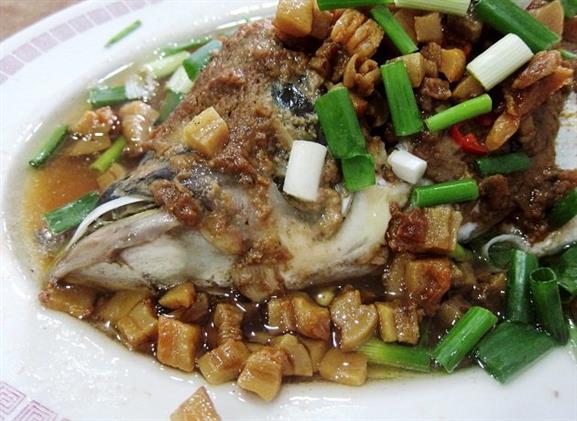 Steamed Fish Head
Sik Wai Sin is a decades old stalwart of local cze cha. There are only 12 items on the menu and their steamed fish head is a must-order. The very fresh large carp (Song yue) fish head is steamed to perfection, just off pink inside. It comes with thick, softly firm meat. But the secret to this dish's popularity is the paste – they finely blended preserved soya bean with sour plum. The taste has great balance of savory and sourness which enliven the already sweet fish meat and totally mask any muddiness it might have from this fresh water fish. Just before serving, they dress the fish head with a generous topping of crispy pork lard, chopped scallions and drizzles hot oil over to release its aroma.
Sik Wai Sin Eating House 287 Geylang Road 12pm-2.30pm, 5.45pm-9pm. Tel: 67440129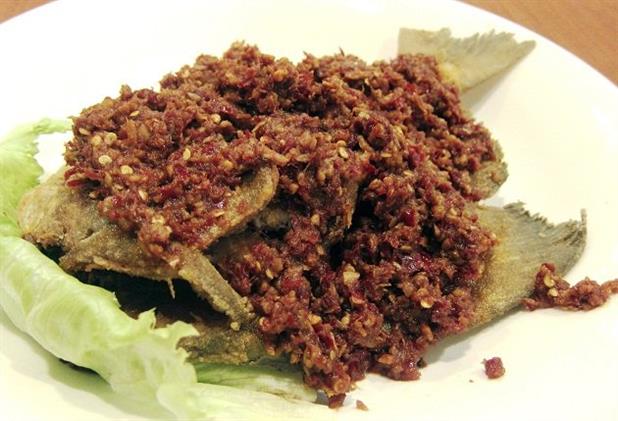 Sambal Fish
Strangely, there are not that many restaurants serving this dry sambal fish dish that was created more than 50 years ago by these folks. The recipe is kept within the family, who has opened various outlets under different names. This particular branch is managed by Patrick Lim from the 3rd generation. To merely call it sambal would be an understatement. Dried shrimps, shallots, garlic, dried chilli powder, fresh chilli and belacan are blended and slow fried for two hours to release the flavour, oil and aroma before burying the deep fried pomfret under it. It is spicy yet does not burn, smoky but not choking, robust yet does not overwhelm the freshness of the pomfret that is fried so crispy you can even crunch in on the dorsal and tail fin.
Lai Huat Sambal Fish Restaurant 17 Upper East Coast Road (Crescendo Building) 11am-11pm Tel: 6448 9077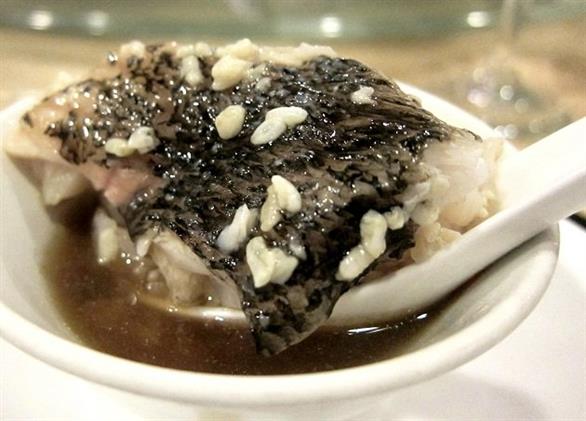 Steamed Soon Hock (Marble Goby) with fermented rice wine
Previously the most favoured old school way of cooking soon hock was deep-frying as it yield more edible parts (crispy fins and tail) from this thinly fleshed fish. When deep fried well, you could eat almost everything. These days, better supplies meant these fishes come bigger so steaming (a preferred Cantonese and Teochew method) is becoming popular too. At Dragon Phoenix, they steamed it with lees that are left over from making glutinous rice wine. It comes with a refreshingly piquant and heady aroma of wine but is not intoxicating. The slightly sweet and gently sour lees refresh the palate and the judicious use of superior soy sauce enhances the soft and silky flesh even further with appetising savouriness.
Dragon Phoenix Restaurant 177A River Valley Road #06-00 Novotel Clark Quay (Liang Court) 11am-3pm, 6pm-11pm (Mon to Sat) 10am-4pm, 6pm-11pm (Sun, Public Holiday) Tel: 6339 3688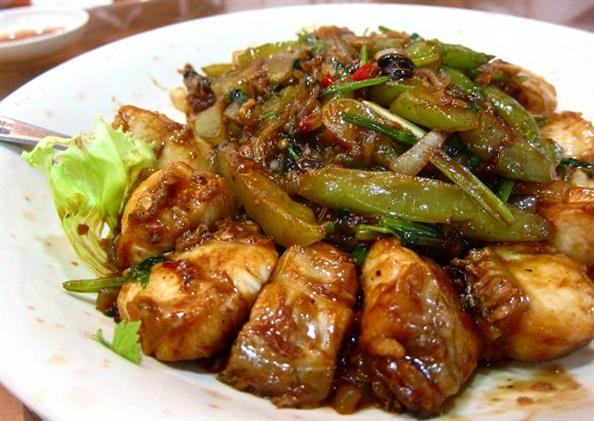 Braised Giant Garoupa Belly
In the past, these wild beauties are rarely caught and it would be bought and released to obtain good karma. It's now farmed and quite readily available. Only fish between 15 to 30 kg are used. If there is only one dish you should order here (they served every part of this fish in many styles), it's the braised fish belly – served in big chunks braised in moreish and appetising brown sauce with hints of citrus from the dried orange peel. The meat is firm but not hard and comes with a slight, desirable gaminess that some would describe it as wild boar meat-like. It is firm and resilient, sticky and gelatinous, just like fresh fish maw.
Yuan Wei Deep Sea Giant Garoupa Fish Porridge and Fish Steamboat 1001 Serangoon Road (after St George Road) 5pm-2am Tel: 62977 225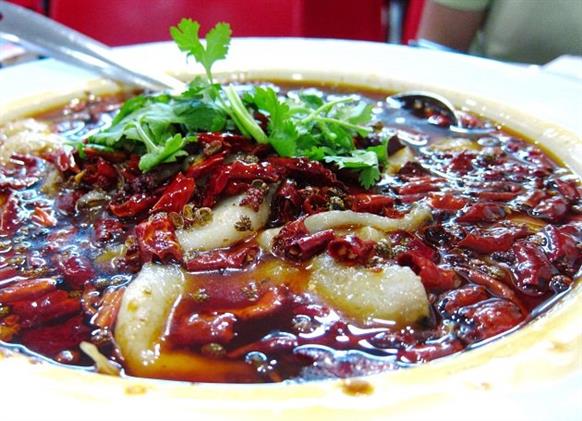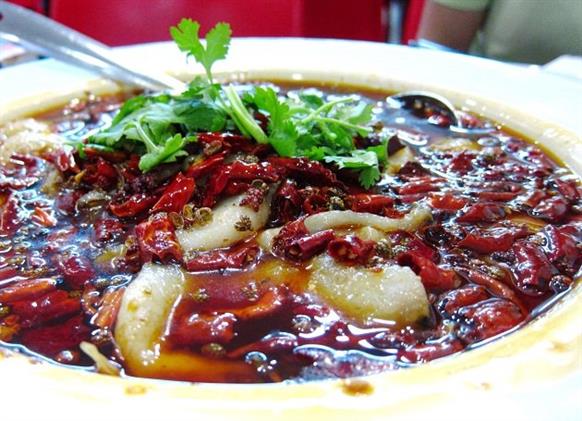 Shui Zhu Yu (Water Boiled Fish)
Dory or snakehead is used here, loaded with vegetables such as Chinese cabbage and crunchy soya bean sprouts, and topped with sweet potato noodles. First fried till fragrant with specially imported chilli broad bean paste from Pi Xian (in Sichuan) before pork bone stock is added to it. It is topped with copious amount of crushed dry chilli, powdered and whole Sichuan pepper, minced garlic and one generous ladle of red hot boiling chilli oil that sizzles it. The taste is incredibly spicy and numbing – one bite on the fish and you get the sensation – tongue on fire, stomach burning and the lips quivering as if in a trance, but is strangely addictive. Subsequent mouthfuls gets you noticing the succulent texture of the fish and the intense umami of the ingredients.
Lao Si Chuan Restaurant 249 Outram Road 5pm-3am daily Tel: 6226 3658