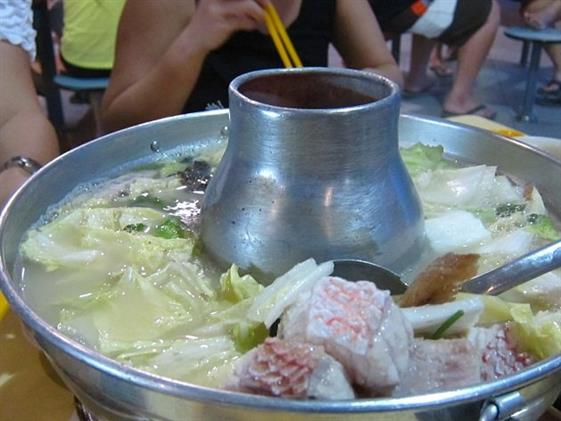 Fav Five At Tampines Round Market And Food Centre
By Lorraine Koh - Monday, Jun 04, 2012
It was named "Singapore's Favourite Hawker Centre" for two consecutive years (2008 and 2009) at the City Hawker Food Hunt awards (organised by Sin Ming Daily News and City Gas), yet the Tampines Street 11 Round Market & Food Centre is still not known to many Singaporeans, even to those who live in the east.
Named so because of the distinctive round layout of the market and food centre, we list out our fave five dishes at this neighbourhood food centre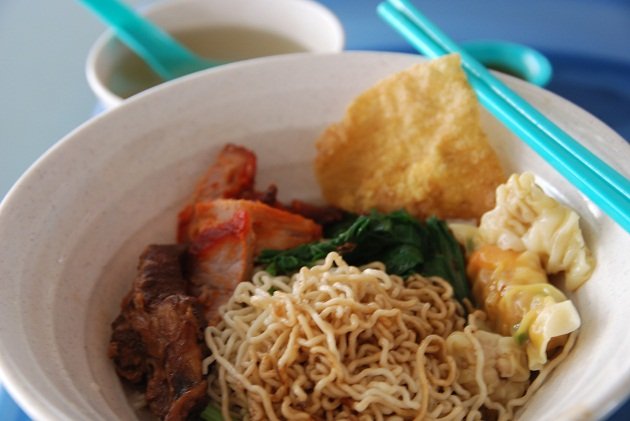 Yummy Sawawak Kolo Mee
The Yummy Kolo Mee comes with deep fried wantons (dumplings), char siew (roasted pork), boiled wantons and noodles with a springy texture. All for a mere $3. The ingredients are drenched in a slightly sweet dark sauce and a spoon of zesty chilli. Be prepared to wait as long queues form in the morning and during lunchtime.
Yummy Sarawak Kolo Mee, Blk 137 Tampines St 11 #01-45 Tampines Round Mkt & Food Ctr Opens 5am-3pm.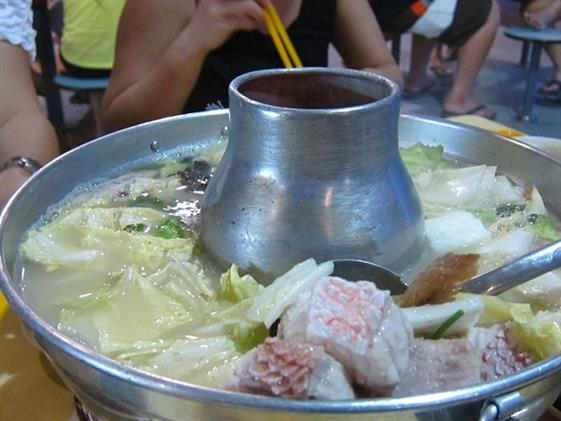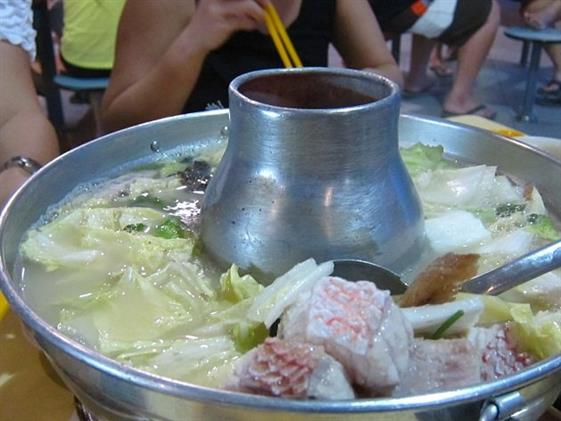 Hai Chang Fish Head Steamboat
They still use the old fashion charcoal fired steamboat pots. Their ala carte range of meats, vegetables and seafood are all very fresh. They have some side dishes but those are not the key attractions. The ingredients found in the fish head steamboat include fish head, taro, ginger, onion and red pepper and make for a rich and flavourful broth. This stall is one of the few shops that open at night and they pack the crowd in every night.
Hai Cheng Fish Head Steamboat, Blk 137 Tampines St 11 #01-03 Tampines Round Mkt & Food Ctr Open 5pm-9.45pm. Closed Mon.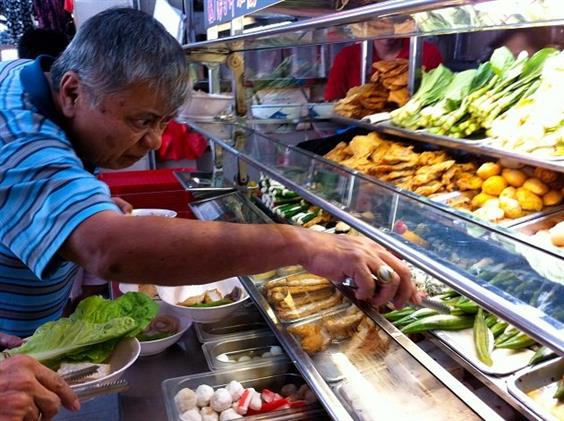 Hakka Yong Tau Fu
A wide range to choose from, they also serve their own creations like fried yam roll, tofu skin with century egg and a beanskin fishcake with chives. The items are fresh and that is what keeps the crowd coming. The chilli is tasty, not too spicy and it helps that a selection of eight items plus noodles sells for only $3.70. However, ask the stall owner to hold off on the sweet hoisin sauce as he tends to pour a little too much of it.
Hakka Yong Tau Fu, Blk 137 Tampines St 11 #01-01 Tampines Round Mkt & Food Ctr Opens 7am-1pm. Closed Thu.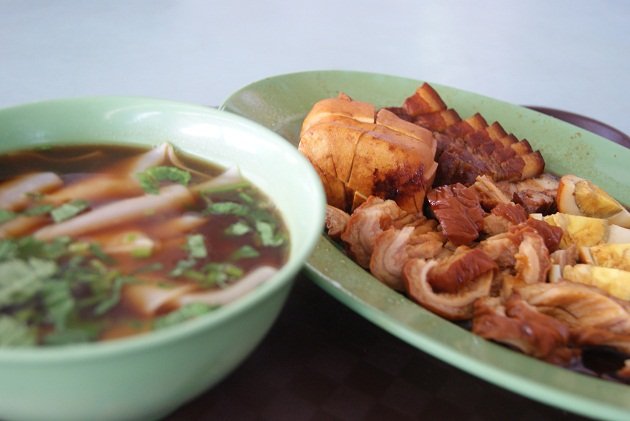 Xing Yun Kway Chap
You will find a more robust dark soya stew here which nice herbal touches. The offal is cleaned well and comes soft but with bite. The stewed pork is tender with crunchy soft skin. The kway is soft and smooth but the broth could be a little more robust. We suggest you add a spoon or two of the herbal soy sauce gravy to make it come alive.
Xing Yun Kway Chap, Blk 137 Tampines St 11 #01-14 Tampines Round Mkt & Food Ctr Opens 9am-1.30pm. Closed Mon and Tue.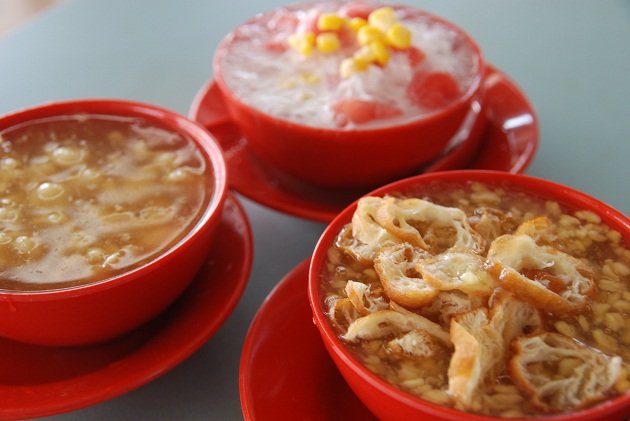 House of Dessert
Many come here for the lian zi suan (lotus seed dessert). Each halved or full seed floats in sweet starchy syrup like a soft lotus seed tau suan – a sweet and nutty dessert. We also like their tau suan, which is not overly sweet. They also offer melon balls with corn in crushed ice, a nice refreshing dessert for hot days.
House of Dessert, Blk 137 Tampines St 11 #01-02 Tampines Round Mkt & Food Ctr Opens 7am-5pm. Closed Mon.