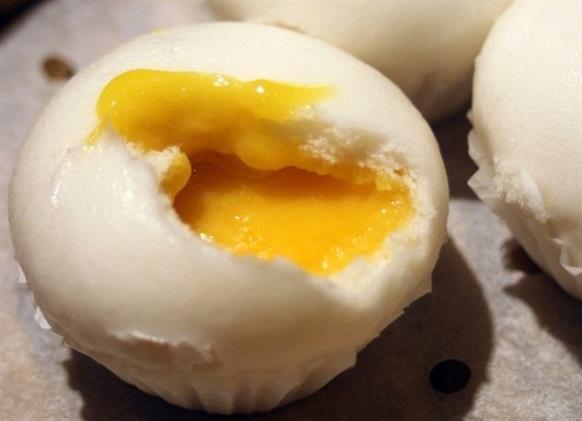 Fav Five: Salted Egg Yolk Custard Buns
By Catherine Ling - Thursday, Jun 21, 2012
Molten golden lava, sweet and savoury all at once – a good reason why salted egg yolk custard buns are a popular dim sum item. Fans slowly peel back the delicate skin to see if they've hit jackpot with liquid gold, while unsuspecting first-timers might end up with a scalded tongue and a splattered shirt. But oh how we love these buns, and here are five places where you can find some nice ones.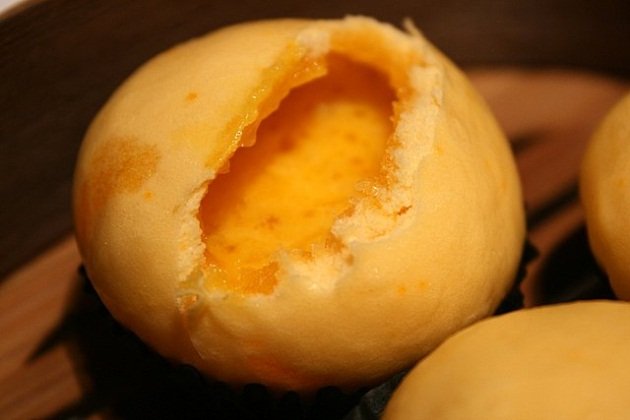 Shang Palace, Shangri-La Hotel (22 Orange Grove Road)
It's amazing how these little babies manage to hold their hot liquid cargo, given that the skin is so thin, but they do. The texture of the filling is slightly sandy from the presence of the salted egg yolk, which also gives the custard a delightful savoury note. You simply can't stop at one.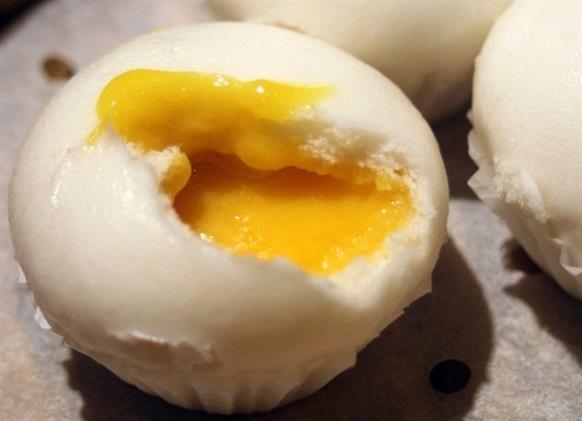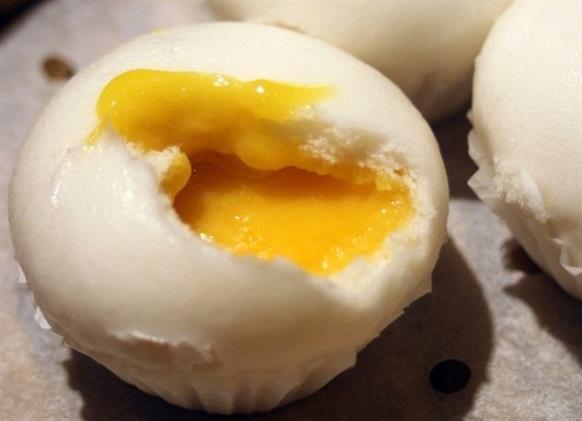 Paradise Group (various locations island wide)
You can get these salted egg yolk buns at Paradise Pavilion, Canton Paradise and some of the other Paradise Group outlets. The bright yellow custard here is more thick and creamy, so there's less risk of stuff flowing down your arm if you're not careful.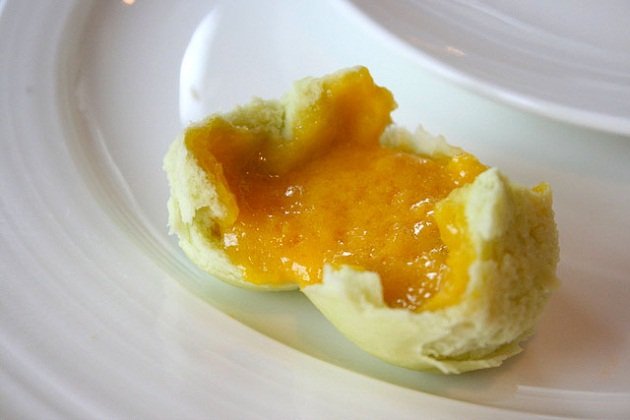 Peony Jade Restaurant (Bukit Chermin Road, Keppel Club; other branch at Block 3A Clarke Quay #02-02)
While the exterior of the bun could be more fluffy, the filling inside the steamed custard and salted egg yolk bun at Peony Jade is finger-licking good. It's almost like a golden savoury kaya. Best eaten warm, of course!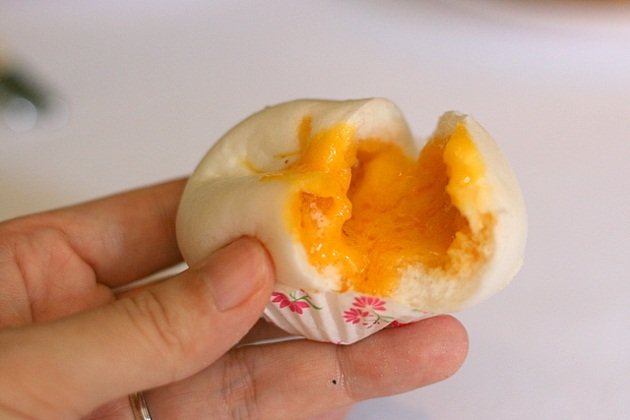 Royal China (Level 3 Raffles Hotel Shopping Arcade, 1 Beach Road)
Here's a twist on the regular salted egg yolk custard bun – this one has mango in it! The flavour combination does work pretty well. As you can see, the bun itself is really soft and can barely hold its shape once torn. So just pop the whole thing in your mouth and enjoy!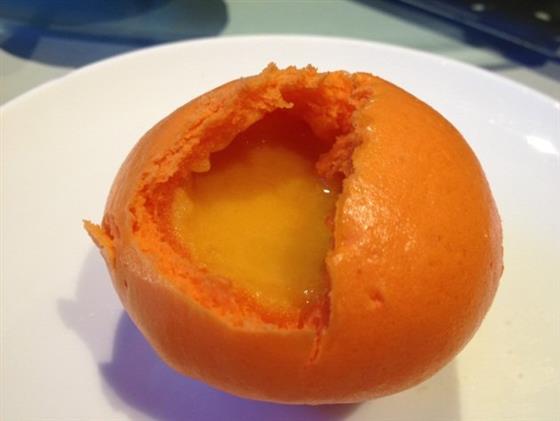 Bosses (1 Harbourfront Walk, #02-156/157 VivoCity) or Yu Cuisine (10 Bayfront Avenue, #B1-08/09 The Shoppes @ Marina Bay Sands)
Bosses at Vivocity was one of the first places you could get the flowy custard bun. It's one of their signature items and they still do it well. The filling is quite generous, so eat carefully. You can also get these bright orange buns at their sister restaurant Yu Cuisine at Marina Bay Sands (dim sum available til 5pm).