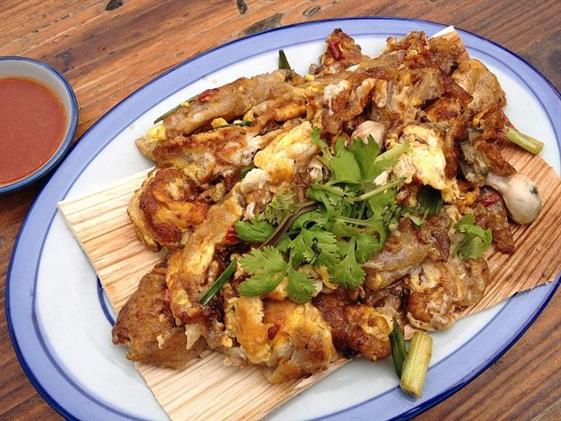 Fave 4 Oyster Omelette
By Catherine Ling - Monday, Sep 03, 2012
Oyster omelette is one of our favourite supper foods. Sure it's greasy and laden with more cholesterol than your doctor would like, but we down it with unabashed fervour. Let's check out some that are worth busting your calorie meter for (occasionally).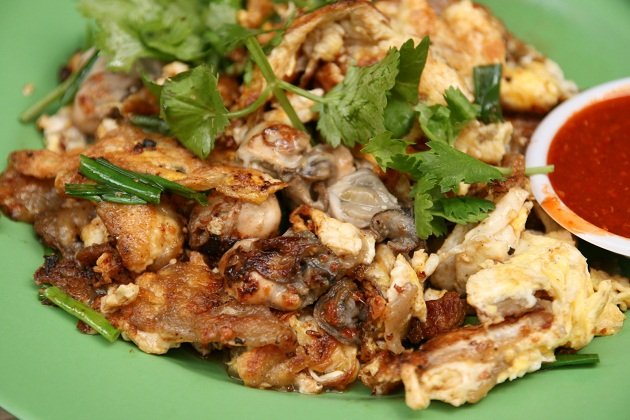 Ah Chuan Fried Oyster Omelette (Blk 22 Toa Payoh Lorong 7)
This is a Makansutra Legend, and still deserves to be. Nicely crisp around some edges, with just enough gooey starch for contrasting texture. Pockets of savoury flavour will burst in your mouth, and the chilli sauce brings intense tang that cuts through the grease.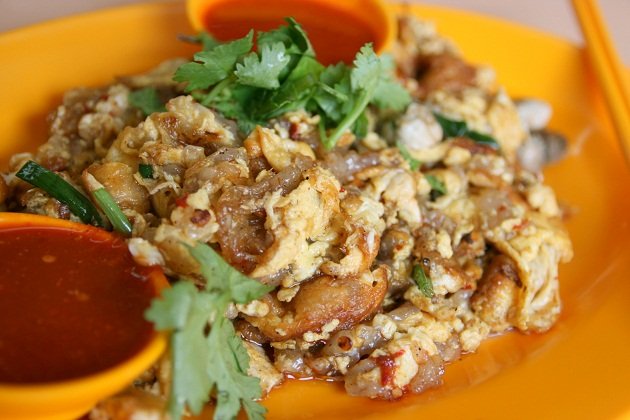 Bedok North 85 Fried Oyster (Blk 85 Bedok North is under renovation, so it's at the nearby temporary site; with branch at Block 401 Hougang Avenue 10)
This is one of the largest plates for S$5, and easily fills two hungry people. It does have a lot of starch in it, as well as oil, but is fried with less salty seasoning than the others. Lots of wok hei but not too many crispy parts, so it suits those who prefer their oyster omelette gooey smooth and tender.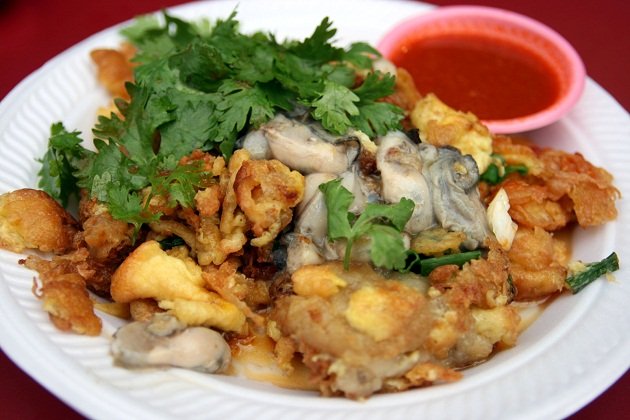 Hup Kee (Newton Circus Food Centre, Stall no.73)
Lots of eggs and large plump oysters make up this wonderful grease bomb. Parts of the eggs are practically fried in copious amounts of oil until crisp, but deliciously so. The seasoning, with hints of Chinese wine, is also more pronounced, and binds the whole dish together very well. The chili sauce is tangy and mouthwatering but dip sparingly, as it might overpower the flavours of the dish itself.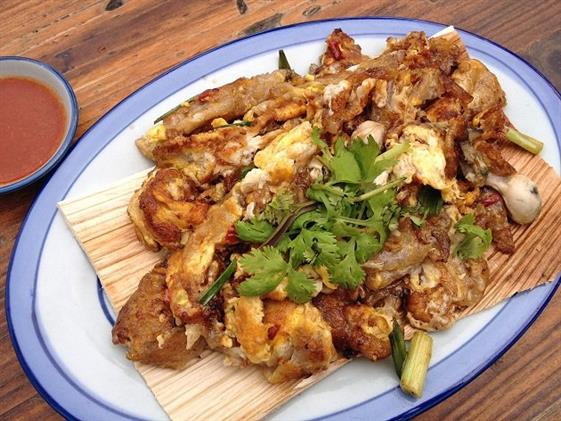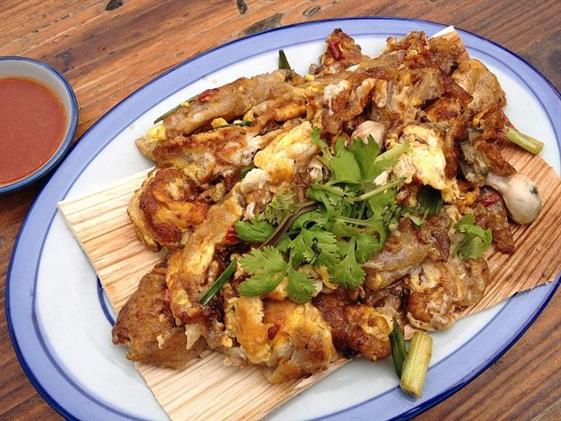 Katong Keah Kee Fried Oysters (Singapore Food Trail, Singapore Flyer, 30 Raffles Avenue)
It's easy to see why this one won an award last year. The balance of texture (crispy, soft and starchy) and the evenness of the umami flavour will have you slurping down the pieces and forgetting the chili sauce. But the oysters are a bit small and scarce. However, this is the only one that is still served on opei leaf for that old school touch.