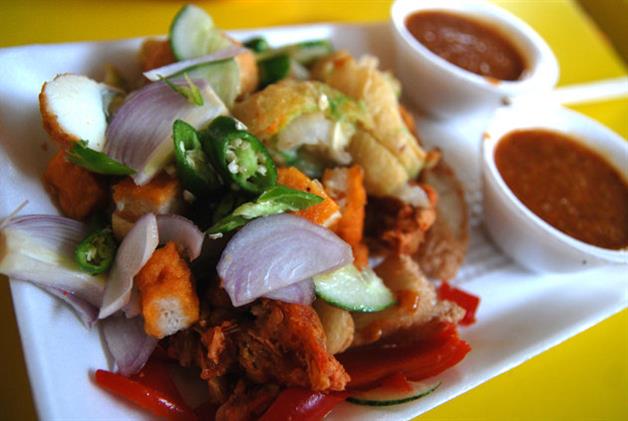 Fave 5 Adam Road Food Centre
By Sheere Ng - Wednesday, Nov 14, 2012
NEA describes it well on its website, myhawkers.sg. It says "Although small in size, the hawker centre has huge reputation". We agree. Opened in 1974, Adam Road Food Centre, which was notorious for its hygiene problems before the renovation, is the go-to place for Muslim and Indian Muslim fare such as nasi lemak and mee goreng. In fact, it carries so much weight in Singaporean's makan appetite that when it was closed for renovation in 2001 and 2008, it was reported by one major local newspaper not once, but a couple of times (most hawker centres do not receive similar attention from the papers). Here are five of our favourites that we say you shouldn't miss.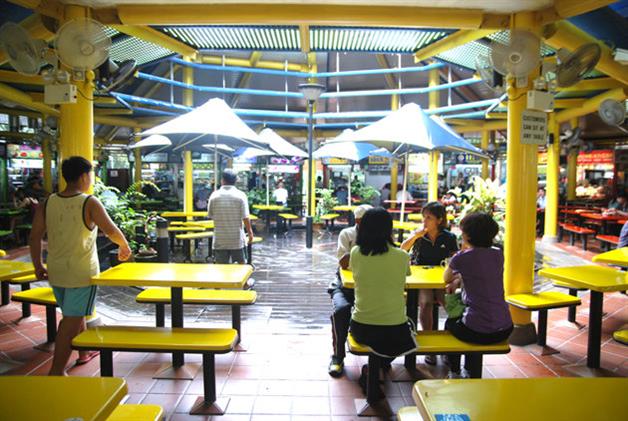 2 Adam Road Adam Road Food Centre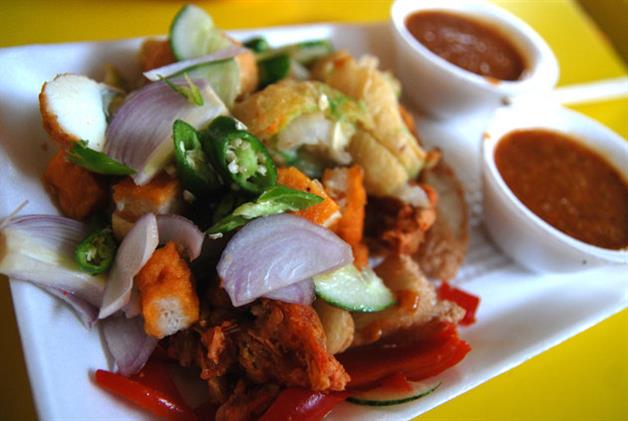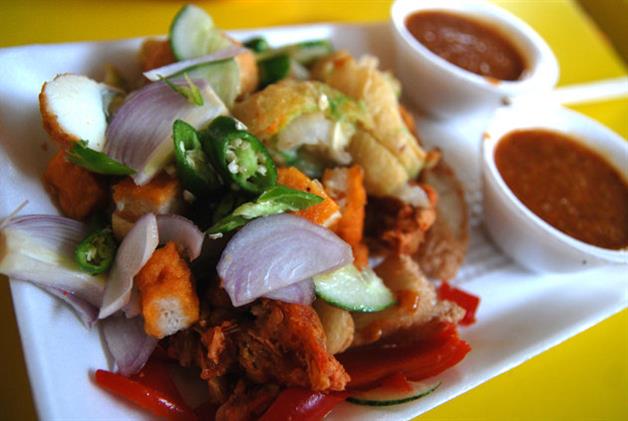 Adam's Indian Rojak Stall 5, 11am-10pm (closed Thu)
You know how some would say that it's the sauce that makes or break Indian Rojak? This stall proves so. Unlike the usual too peanutty, starchy or too mushy (too much sweet potato) concoction, they offer a well rendered, sweet, spicy, tangy and nutty version. It is well balanced by the sweet potato (works as a thickener) and punctuated with tangy fruitiness that the boss claims to have come from use of fruits like pineapple and banana. The variety of ingredients is not as extensive as other stalls but what little they have, they make them well, such as a crispy outside but moist inside coconut flour ball.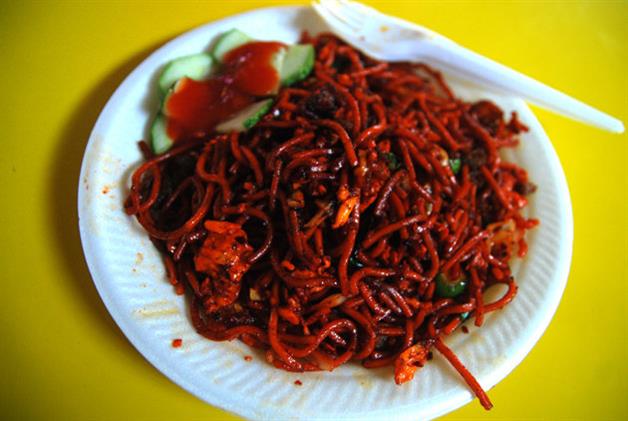 Ibrahim Mee Stall Stall 4, 11am-4am
Their mee goreng comes well flavoured, with sweet overtones, subtle wok hei and a spicy edge. The bits of mutton lend a light gamey groove, a gently meaty flavour to the dish. However, they are inconsistent with the fire control or timing as the noodles are sometimes too dry. As worst, they offer something very pleasant but not memorably so.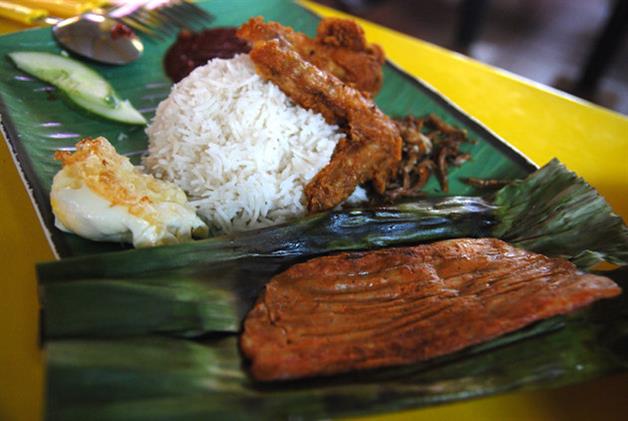 Selera Rasa Nasi Lemak Stall 2, 6.30am-9.30pm.
So they use basmati rice. No big deal. What really makes them popular is the well-infused and balanced lemak flavour in the grains, which have a good doneness and moisture. The otah is juicy (not watery) with a nice banana leaf fragrance. The chicken wing is well-marinated, crispy but we would have enjoyed it better if it the meat was juicier. The sambal was also too sweet, as if spice is an afterthought in their recipe. For some reason, their set meals are all named after aspects of a poker card game like Royal Flush and Full House, and they did so long before the casinos opened here.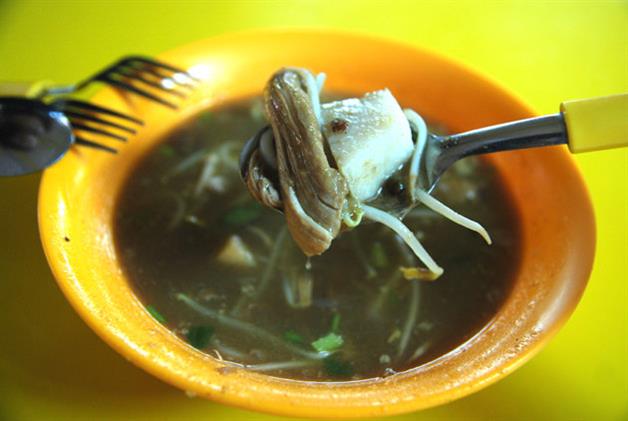 Selamat Datang Stall 9, 8am-10pm (Closed Wed)
This stall has a very favourable soto ayam, and it's likely because the soup has a sweet after taste. Not sugar sweet but cinnamon or rempah sweet. The soto comes with tender shredded chicken, crunchy and juicy bean sprouts, and lontong (compressed rice cakes). Our only complaint is that when you visit after lunch hour, the soup comes cold (although every decent Malay friend will tell you that they don't eat the chow piping hot as it affects palate sensations). They also offer a comforting porridge version – a softly boiled bowl of rice porridge with a big scoop of their broth and whatever toppings over it, including offals.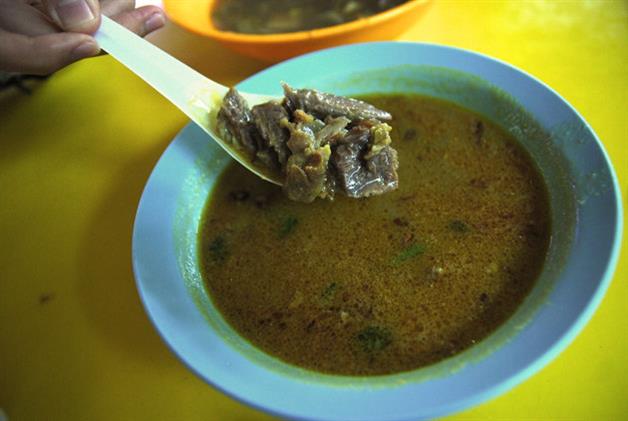 Bahrakath Mutton Soup King Stall 10, 11.30am-3am (Closed on Alternate Tue)
Just the looks of it raises your expectation of their Sup Kambing. It comes with a light orange sheen speckled with brown onion crisps and green spring onions. The slightly thicker soup feels more substantial and rich in the mouth, and has a slightly spicy finish. Unfortunately, it leaves a coat of oil on your palate. The meats are cubed, small and tender and is gamey but doesn't turn one off. The daredevils may request for exotic parts such as brains, tongues to be added to the robust soup when available. Only the brave don't count cholesterol levels here.