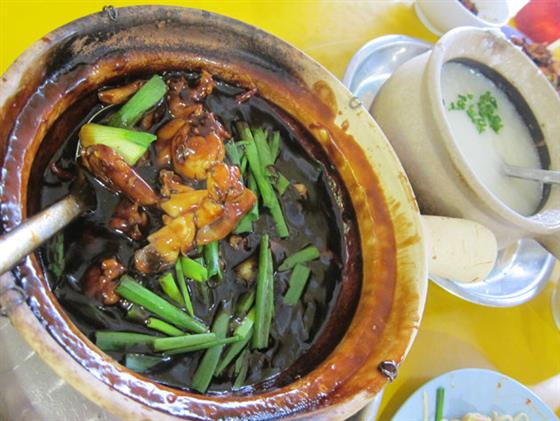 Fave 5 at Dunman Food Centre
By Sheere Ng - Friday, Oct 19, 2012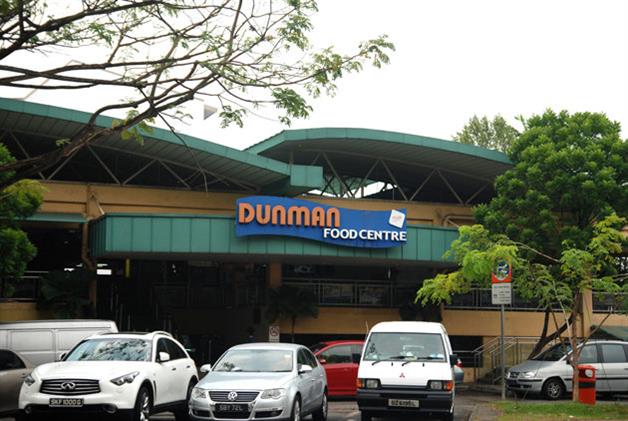 With only 30 stalls, and almost half of them closed most of the time, Dunman Food Centre is one of the smallest hawker centres in Singapore. But, as the Chinese saying goes, "the sparrow may be small but it has all the vital organs", this small food centre in the Joo Chiat area is complete with reasonably good food. The best time to visit is between 5pm to 8pm, as that's when stalls of the morning shift are still operating while those open at night just commence business.
Aside from the Makansutra Street Food Master, Lau Hong Ser Rojak at stall 02-14, we feature five of our other faves there.
Dunman Food Centre 271 Onan Road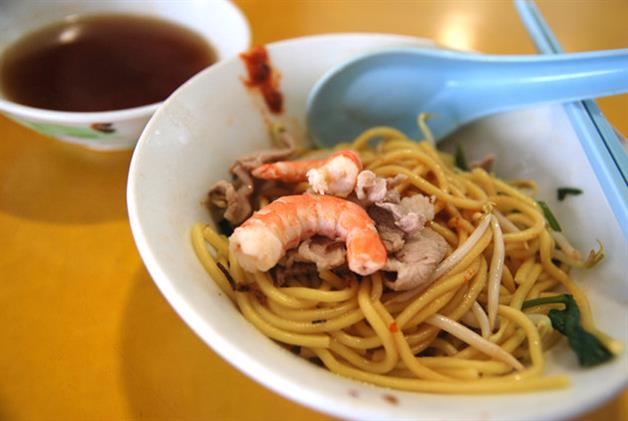 Heng Heng Prawn Mee Soup (#02-12, 1pm-11pm, closed Mon)
The prawn soup here is simple and straightforward, with a good and humble balance of prawn and pork flavours (although occasionally we tasted more of the latter). The way it's done here is old school (they still use the porcelain chicken motif bowls), so don't expect to find upsized versions with giant prawns. The chilli that comes with the dry noodle order resembles the chilli mee's version at Beach Road, except that this one here harbours more heat than spices.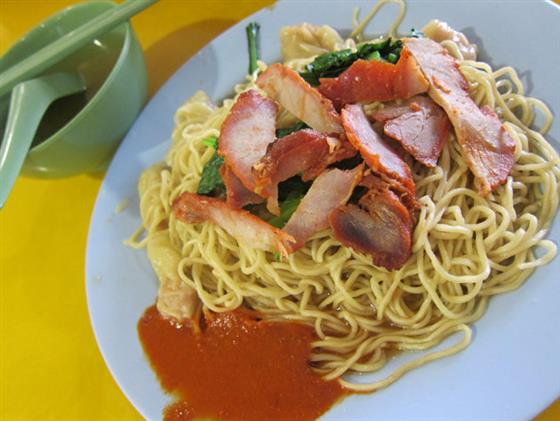 Dunman Road Char Siew Wan Ton Mee (#02-19, 10am-8.30pm, closed Thu)
You know it is different just by its looks. The egg noodles are dull and sallow and thicker than usual. It may not be as springy as some, but it packs a more resilient bite than any. The noodles are doused with fragrant lard and sesame oil. Don't mess with their chilli sauce, as it can blow your head off. If you find this version quite similar to another famous stalls rendition, it's because the owner used to rent out their stall to the famous Eng's Char Siew Wanton Mee, and also helped out at the stall. Eng's have since moved to Tanjong Katong Road.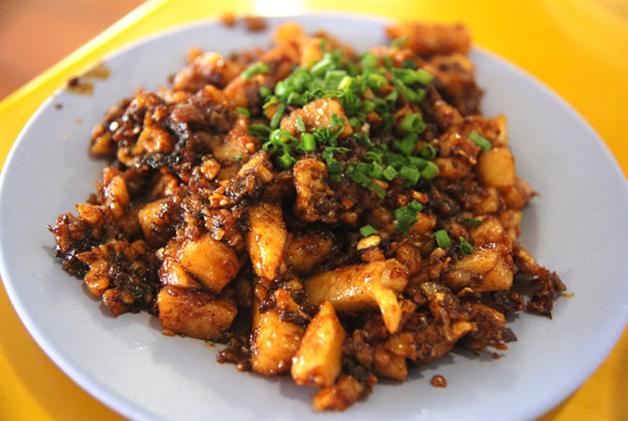 Stall 28 (#02-28, 11.30am-1.30am)
They plaster their signboards with food pictures and certificates and leave no space for a stall name. This is perhaps the busiest stall in this food centre, especially in the day. We like their fried carrot cake, which is smooth and soft (although it's factory made), because it is well fried and comes with crispy and slightly charred bits of egg. When we ask the auntie how she does it, she simply said you got to cook it "enough", because "if the flavour is not there, you cannot serve it to customers". This simple and humble concept, unfortunately, is still foreign to many new and clueless hawkers.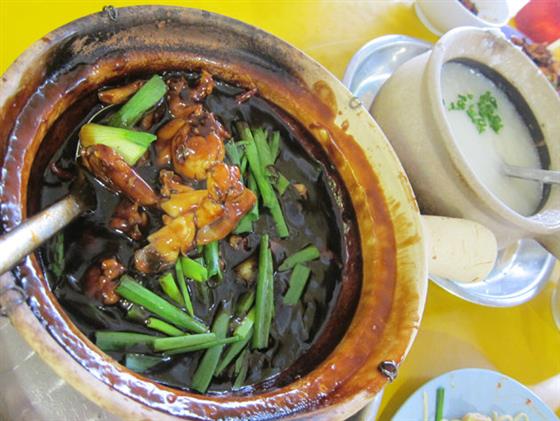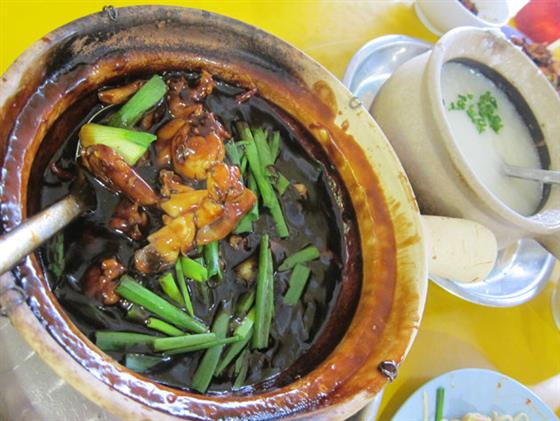 Dragon City Frog Porridge (#02-30, 4pm-1.30am, closed ad hoc)
They have a fish tank up front, but it holds aquarium fishes, as some feng shui element, we presume. Nevertheless, the frogs here are fresh, with springy flesh. The kong pao sauce is sweeter than those of the popular stalls at Geylang yet has a nice smokiness to it. It is also less spicy, but lacks that numbing sensation – not a big loss to the discerning palate though. The light chicken porridge is cooked into a smooth gruel with hints of sesame oil and ginger.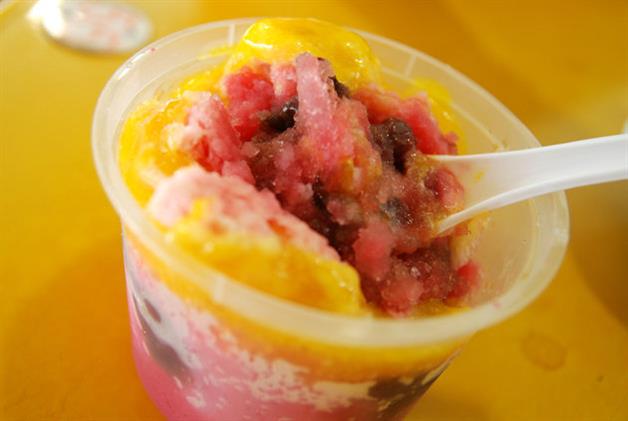 Ken's Delight (#01-01, 12pm-10pm, closed ad hoc)
They have quite a number of sweet offerings, but go straight for the simplest – ice kachang. The highlights are the red beans. They are big, sweet, soft and just short of mushy. It is good even without the additional topping of mango or durian puree. It is nothing fancy and they just do it well.