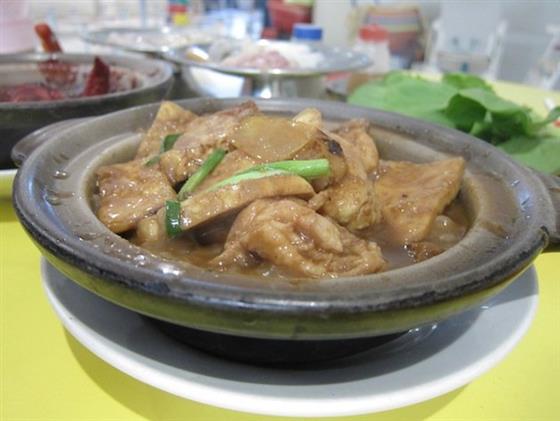 Fave 5 at Mei Ling Market & Food Centre
By TianTianChi - Wednesday, Jan 23, 2013
This area was formerly a Chinese cemetery but was converted to be part of the then new Queenstown public estate in the 50s. It was one of the earliest satellite housing estates built by the Singapore Improvement Trust, the predecessor of the Housing Development Board. They named the area after Queen Elizabeth who was then regarded as the head of state of this former British Colony. Today, it is a thriving residential estate, with malls, market, hawker centres and heartland shopping niches. The market and hawker centre was built in 1969 to serve the neighbourhood and after a renovation in 2009, also houses some of the hawker stalls from the demolished Commonwealth Food Centre. There are 47 food stalls in this food centre; here are five of our top favorites.
Blk 159 Mei Ling Street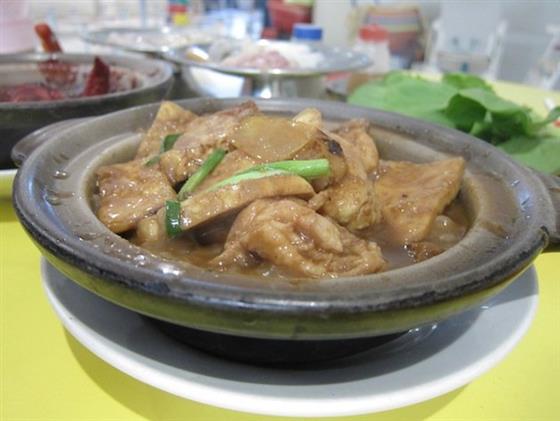 Ah Pang Steamboat Seafood Stall #02-21 12pm-10pm (Closed Tues and Weds)
Highly rated by Makansutra for their steamboat, but their cze cha dishes are just as good. Among the usual cze cha dishes, three items stand out. The steamed fish head slathered with a preserved bean paste and sour assam like gravy is refreshing and appetising. Even though they are not Hakkas, they can do a robust and heady red wine chicken. It is good enough to make people come takeaway for their family members in after-childbirth confinement. Their braised chicken with yam is uncommon. Chicken chunks are first quick fried in hot oil to seal in the juices and then braised with thick slices of yam till the flavourful gravy is thickened and almost creamy. Great with plain rice.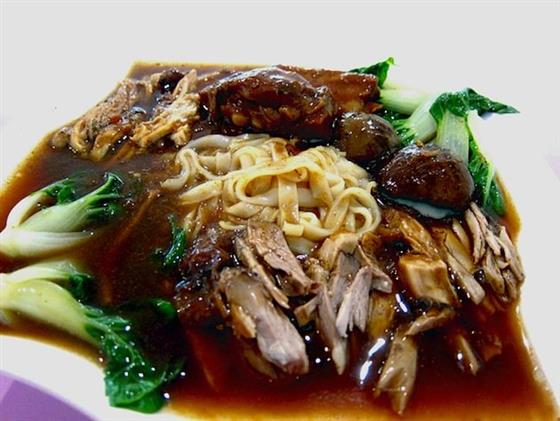 Shi Hui Yuan Hor Fun Specialty Stall #02-33 8am-2pm (Closed Mon to Wed)
They never claim to sell Ipoh hor fun though many still refer to them as the specialist. They use similar type of hor fun as the real deal and it comes thin, smooth and slippery and they offer a selection of toppings that include duck meat, chicken meat, pork ribs, chicken feet and mushroom. The hor fun is then doused with up to three kinds of gravies (just like with Hainanese curry) that comes from the stews of the different ingredients. The savoury and herbal chicken feet gravy, sweet pork rib gravy and fragrant mushroom gravy are added to the plain hor fun and it delivers a rich, robust, delicious yet complex flavour. They serve a sweet chilli sauce with the hor fun but we felt this is better as a dip for the meat. We wished they would serve pickled green chilli to foil the richness instead. Perhaps that is the point; they want you to savour the richness.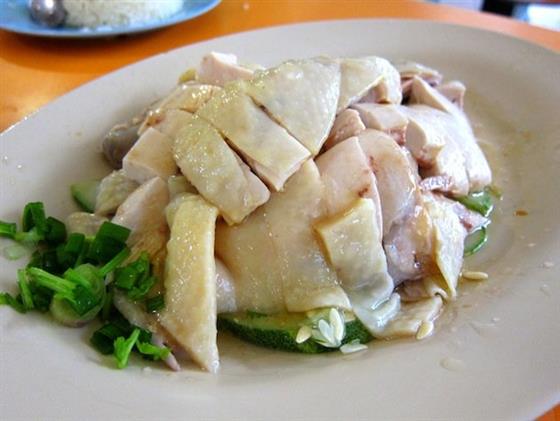 Sin Kee Famous Chicken Rice, Fish Porridge Stall #02-22 11am-8pm (Closed Mon)
There are two Sin Kees around but this is the original McCoy that made their name at the former Commonwealth Food Centre. Theirs is Cantonese style but differ little from Hainanese chicken rice except for the sweeter chilli sauce. We like that there is deliberate restraint in the use of sauce and comes with an intense mouthwatering, savoury chicken oil aroma. The chicken is well blanched and it comes just off pink and the meat is tender and succulent .Like most old school chicken rice stall, they do not de-bone the chicken. The rice is flavourful but can be inconsistent and at times soggy. They also offer raw fish slices which are served with just a little seasoning and minimal garnishing. It's good on its own and goes well with the creamy rice porridge. Don't dunk the raw fish into the hot porridge as it will turn into a bland fish porridge.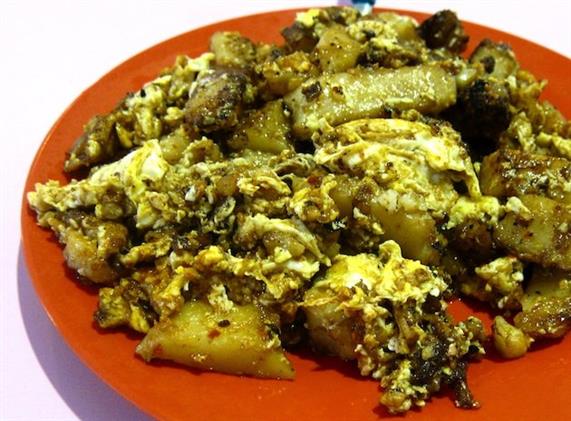 Phoenix Garden Homemade Traditional Carrot Cake Stall #02-44 8am-2pm
The signboard says chai tow kway in Chinese but the affable cook does not use preserved radish. "The signboard maker made a mistake but he says to keep it. Singaporean would not eat carrot cake without chai poh". It is similar to Penang's plain koay kak that relies very much on the seasoning and frying skill. To compensate the lack of crunchy gritty texture sans the preserved radish, he uses a generous amount of chopped garlic- well browned and adds a distinctive aroma and flavour. It is very well fried, "tiam" as the Teochews would say or "wok hei" as is the Cantonese preferred vernacular. When they execute it with eggs, a coherent and robust seasoning , this becomes very enjoyable fried carrot cake.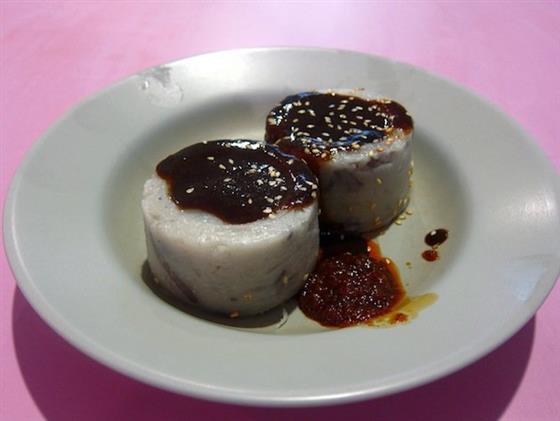 Ah Hoe Cooked Food Stall #02-10 7am to 2pm
This humble looking stall does not seem to offer much. The signboard displays a small range of sides to go with nasi lemak and common breakfast fares such as yam and pumpkin cake, chee cheong fun and peanut porridge. They made the yam or pumpkin cake individually in bowls and even offer them in cupcake sizes selling at $0.50 a pop. "Most of our customers are older folks and they prefer small portion as they sometimes eat little or they can combine with chee cheong fun for a bigger meal at a more affordable price," the boss says. They may look small but come wobbly yet softly firm, well filled with generous dices of yam or pumpkin and bits of hae bi. It is flavourful and actually quite substantial for its size