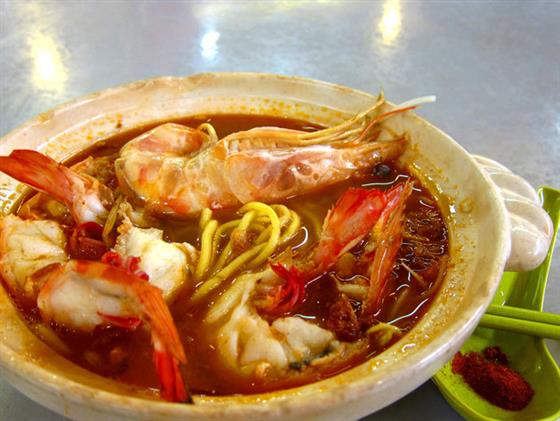 Fave 5 at New Century Food Paradise (better known as Lavender Food Square)
By TianTianChi - Wednesday, Nov 21, 2012
Updated on 29 August 2018:
Lavender Food Square is closed.
This is one of those privately run hawker centres and its name change every few years reflect the volatile management situation of this popular eatery. However, most people still know it as Lavender Food Square or even Eminent Food Centre, due to its close proximity to the building. It may say it goes on 24/7 but only the lights stay on after 2am, as most stalls are closed then. It may be well known also for a certain wanton mee stall but there are way more to it here.
380 Jalan Besar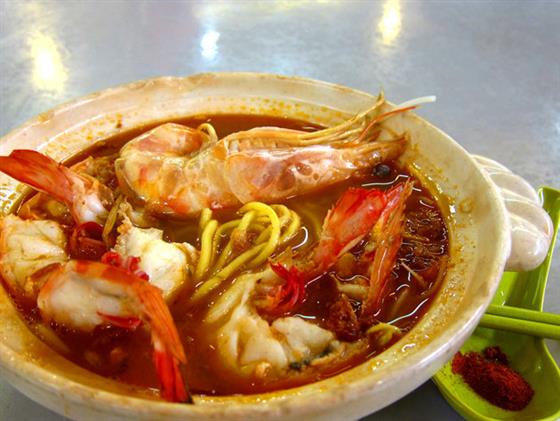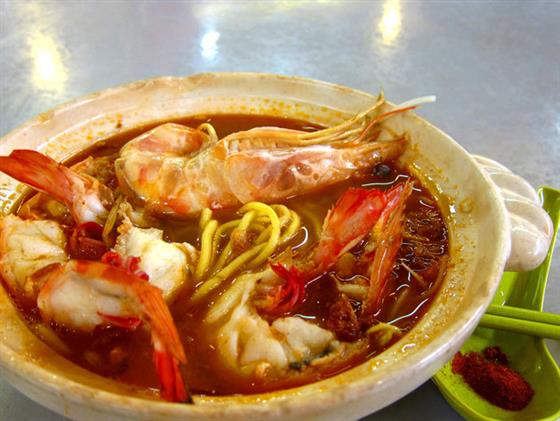 Albert Street Prawn Noodle #01-10, 8am-3am (Closed alternate Wed)
It's pricier but opt for the claypot version as they use a larger better grade prawns here, which can be as long as a chopstick and it's fresh, firm, succulent and sweet. The claypot also keeps the broth warm throughout the meal. The broth comes with an appetising reddish sheen of prawn essence floating atop. Prawn shells were first sautéed till the flavour is released before stock made with pork bone and old mother hen is added and boiled for hours. It's then heightened with a judicious sprinkling of pork lard and fried shallots. Spice it up with a pinch of chilli powder to enhance the meal.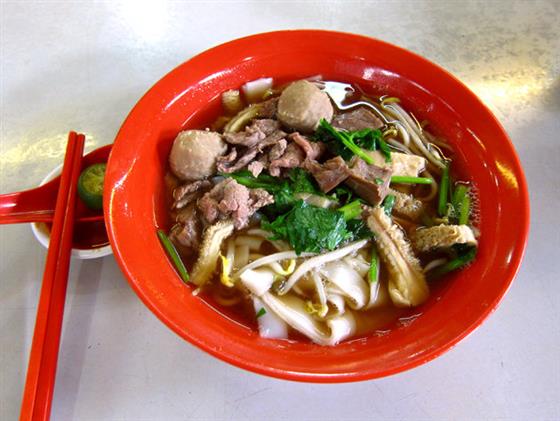 Bugis Street Beef Kuay Teow #01-28, 11am-2am (Closed alternate Wed)
You can see how fresh the beef is as they prepare them on the spot and cooking new batches constantly throughout the day. Instead of medicinal, they use more aromatic herbs and fragrant roots (such as galangal) for the beef broth. They don't come tasting bitter like herbal tea but is delicate, aromatic and very comforting as a lot of meat and bones are used to "beefen" the soup. While they stew the beef offal to perfect tenderness, their handling of the raw meat is exceptional. They are blanched to the right done-ness, just off pink. Go for the soup version as the gooey gravy for the dry version can be a little bland.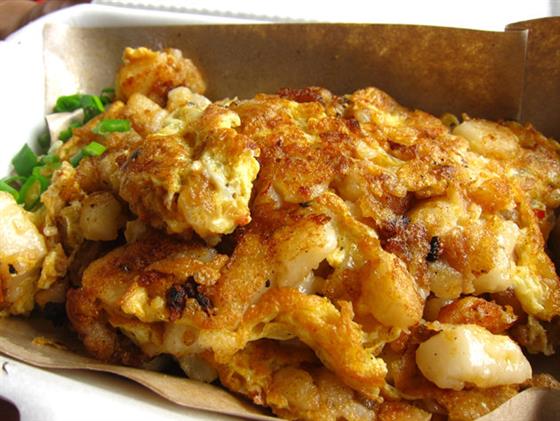 Miow Sin Popiah and Carrot Cake #01-04, 9am-12am (Closed alternate Wed)
They do not profess to hand make their own carrot cake but and it is all in the skill how it is fried. Pork lard is mixed with vegetable oil to temper the former's heaviness. The carrot cake is diced into smaller pieces and it is turned and tossed quickly in the wok so that there is a nice smokiness and yet not browning it too much till it turns pillow-y soft. Eggs are added towards the end so that it forms a slightly crispy and yet spongy omelet enveloping the little cubed cakes. There is very good balance of seasoning – not too salty and a nice fragrance of seafood from the prawn stock. It still tastes good even after half an hour later if you take away.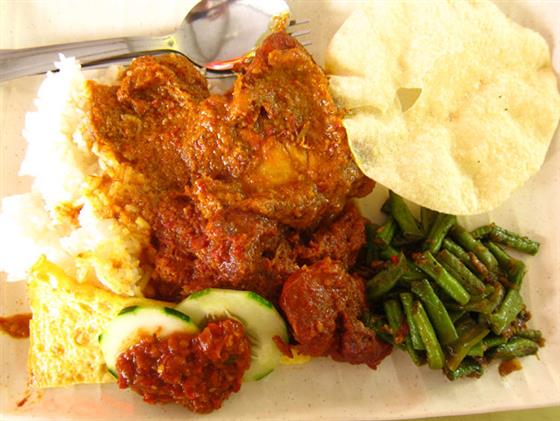 Old Bibik's Nasi Rendang #01-30, 12pm-11pm (Mon-Thurs), 12pm-1am (Fri-Sat), 11am-11pm (Sun)
The spices are blended daily and they are proud that it's sans MSG. Only two items are served, chicken rendang and beef rending, which are popularly served as a set that includes rice, papadum, egg slice, cucumber, a dollop of the killer sambal belachan (great with the papadum) and if you top up $0.50 more, a serving of sambal fried long beans. Order a combo set to have the best of both worlds. The beef is distinctively soft and tender, well stewed in the rempah which comes nutty, flavourful with a tinge of caramelised sweetness. The chicken done also rendang style has a more prominent fragrance (from herbs such as lemongrass) and is dryer, the way it should be, both comforting home-cooked style. If there is any grouse – they are a little too gentle on the spiciness factor.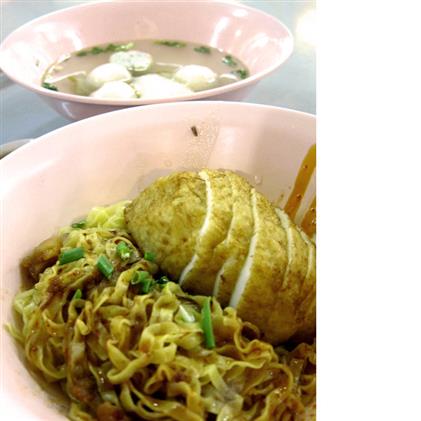 Whitley Road Fish Ball Noodle #01-12, 8am-1.30am (closed alternate Tue)
After moving to several places since the Whitely Flyover food centre closed, they settled here. The style is old school and they still make the fish ball by hand. It comes bouncy, shiny and firm with a familiar fresh fish flavour that is lacking in many stalls. The noodles are expertly blanched and comes slightly translucent, springy, softly al dente and satisfyingly floury, especially when tossed in their stinging sambal chilli. Do go easy on the vinegar as it can overwhelm the overall taste. Most will also top up with a piece of their wobbly palm sized deep fried fish cake.