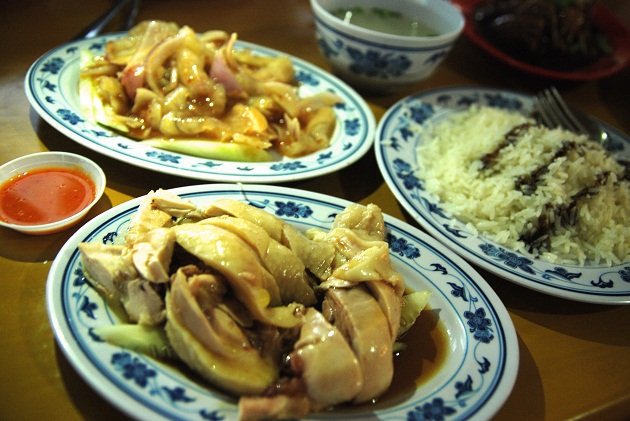 Fave 5 at Sims Vista Food Centre
By Sheere Ng - Friday, Nov 09, 2012
If you don't work or live within the precinct, you most likely won't know of its existence. It's a true heartland hawker centre tucked away from main road view and a shy cousin of the famous "Top 10" hawker centres like Maxwell, East Coast Lagoon and Old Airport Road. A few minutes walk from Aljunied MRT and tucked within an old neighbourhood of Sim Drive, Sims Vista Food Centre has a Javanese inspired architecture that hosts 78 cooked food stalls. The flurry of makan action happens largely in the mornings and noon, so come any later and you'll find half of the stalls shut or all sold out for the day. Post meal strolls around the neighbourhood (Blk 45 and 46), will yield pleasant and charming little finds like Usaha Jaya's Halal pastries, an old aquarium shop, and a peculiar sight of a pet salon adjacent to a hairdresser.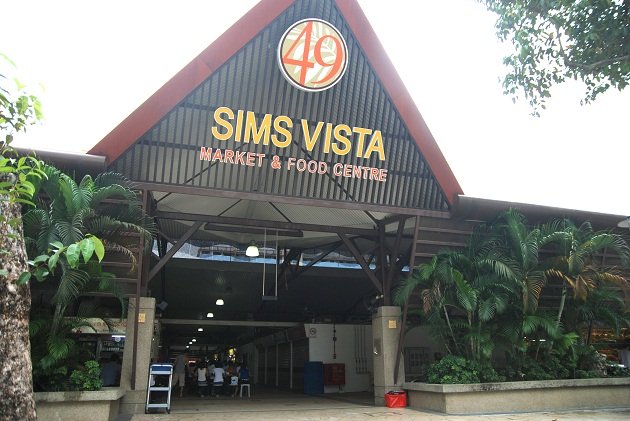 49 Sims Place Sims Vista Market and Food Centre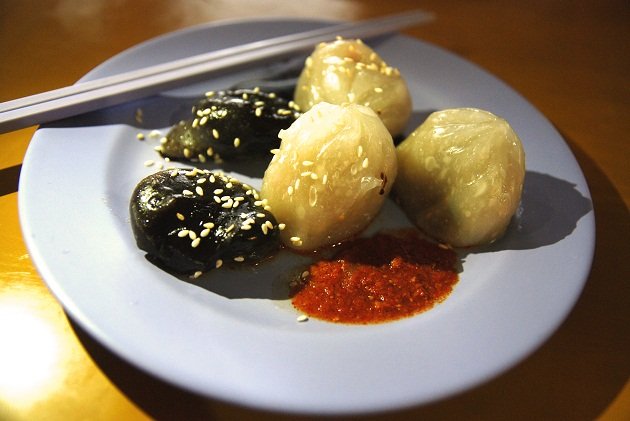 Fresh Hand Made Mushroom Soon Kueh, Rice Kueh, Crystal Dumpling 01-23, 6am-4.30pm, Closed Mon
If you plan to try all five foods we are recommending here, start with the steamed Teochew delicacies from this stall. We like the crystal dumpling which is packed with crunchy and peppery vegetables filling. The skin is chewy but not sticky, does hang on to your cavities but has a slightly thicker than normal skin. They also have a sweet version that has red bean paste wrapped in a thinner, black-coloured dough.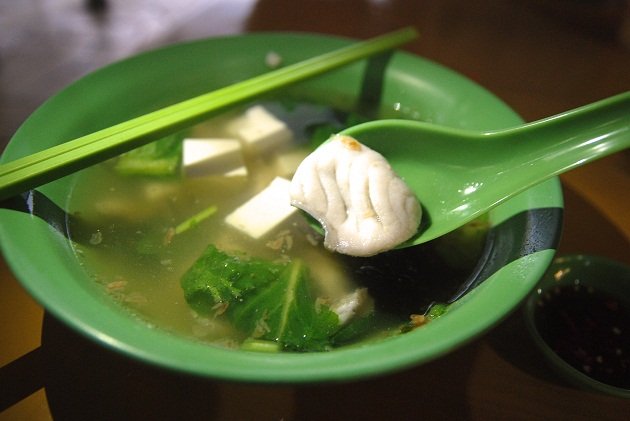 Loo Kee Fish Soup Fish Porridge 01-71, 10.30am-7pm, Close Mon & Tue
With green and luscious lettuce hanging in the glass cabinet, one can't help but to be drawn to this 16-year-old stall. Their quality isn't quite in the zone of the uber famous and die-die-must-try ones across the country, but it is very decent, nice enough for one who's in the mood for a light meal. The batang fish, although not springy, has a gentle bite to it. The soup has added sweetness from the seaweed. The three dollars portion doesn't come with many fish slices, so big eaters, please upsize.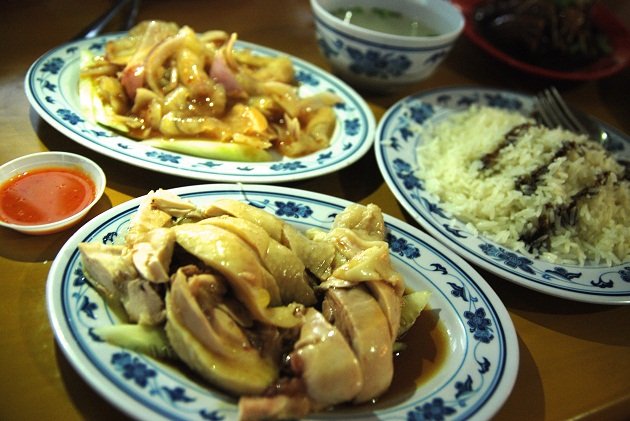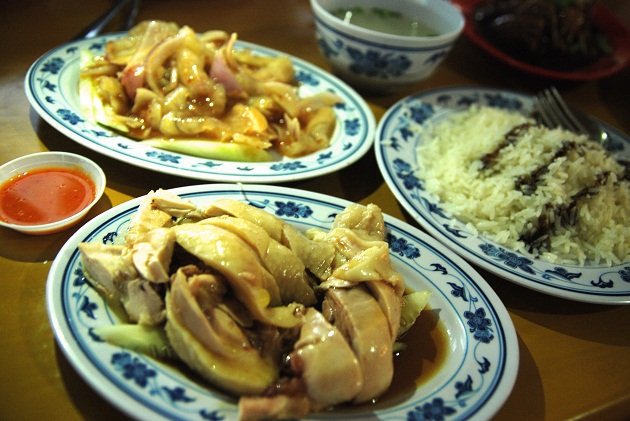 Keng Nam Chicken Rice 01-15, 10am-7pm, Close Ad Hoc
They are closed whenever one of the old couple needs to see a doctor. "Old person's illness," says the lady boss. They make a fairly impressive poached chicken. The skin is jelly-like (no gelatin), the meat is juicy and tender with a slight bounce. It is drench with a very robust, heavier than usual soy and sesame oil sauce, perhaps to compensate for the not so fragrant or oily rice. The starch has the right moisture though, each grain is standalone firm, yet soft enough.
Nain Food Stall 01-17, 7am-8pm, Close on Public Holidays and Ramadan
They execute their chillies and sambal pretty well, with just garlic, shallots, sugar and a blend of chillies and is intensely rich and spicy. And they have another version that uses belacan. We like their sambal cuttlefish, which is spicy, crunchy and spurts juices. The rendang comes with a citrusy aroma of kaffir lime leaves. Their ultimate signature is a freshly fried whole ikan kembong fish completely dipped in their sambal. Our only complaint is the rice, which comes a bit too soft and sticky.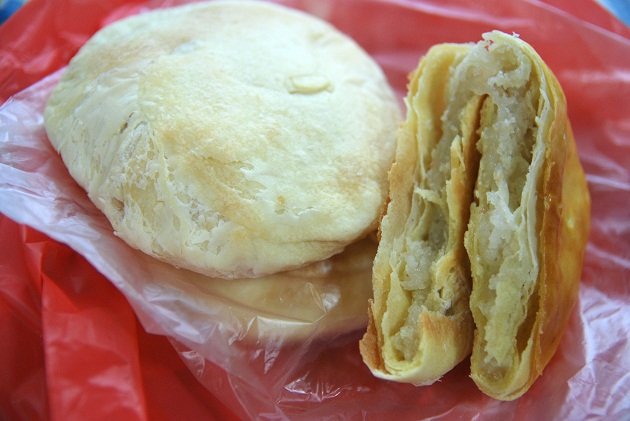 Jia Xi Confectionery 01-46, 6am-4pm, Close Wed
Before you head home, pop by this stall to get some traditional Chinese pastries. These shops are getting fewer and far between in our fast growing society obsessed with all things new, famous and fashionable. The Wife Biscuits and Sun Biscuits are flaky and fragrant – if they come fresh off the oven. They also serve items like walnut cake, pineapple sponge cake and coconut tart.