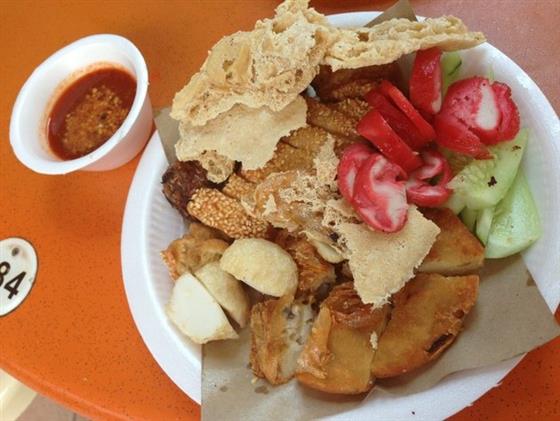 Fave 5 at Taman Jurong Food Centre
By Sheere Ng - Thursday, Feb 28, 2013
Taman Jurong Food Centre, far far away from "town" civilisation, consists of two stories of cooked food stalls, out of which many are vacant, including the $21-a-month-for-rent hawker stall that was awarded in June last year. Those that are open for business cater to the residents as well as blue collar workers from the surrounding factories, so the food are often more affordable than those in town. But the food quality is not something we suggest you drive there for. Even those that are raved about on the internet must be mulled with a pinch of salt. So here are five that we suggest if you suddenly find yourself stuck there for a meal.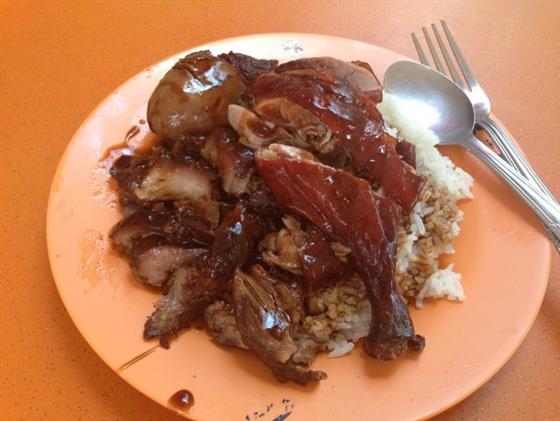 Tien Lai Rice Stall , #02-66, 9.30am till sold out, between 12pm-1pm (Close on Sat)
We'll start with our favourite. Don't expect to get hold of a plate of this duck rice without a half an hour wait. And at 11am, some of the other meats (likely char siew and roast pork) may already have sold out. The roasted duck meat is moist, flavourful and tender while the skin is smoky and would have been crispy if it was just taken off the oven (try your luck). We also enjoyed the braised pig's head that is gelatinous with bits of fork-tender meat. The chilli is sweet and biting but the rice is a tad too damp for us.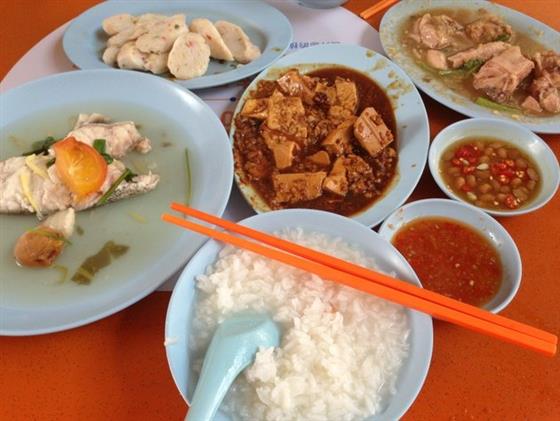 Sweet Potato Porridge (translation),#02-84, 11am-11pm (Close on Sun)
They have a good variety of appetising choices, from sambal clams to braised meats to stir-fry tofu with minced meat. We like their teochew-style steamed fish which is flavoured with sour plum and fresh tomato. They also throw in a small chunk of pork fat to up the fragrance factor. Another dish that scores points with us is the tau cheo braised chicken. It is savoury with an intense ginger flavour, similar concept to sesame oil chicken. The experience would have been complete if not for the absence of rice fragrance in their sweet potato porridge.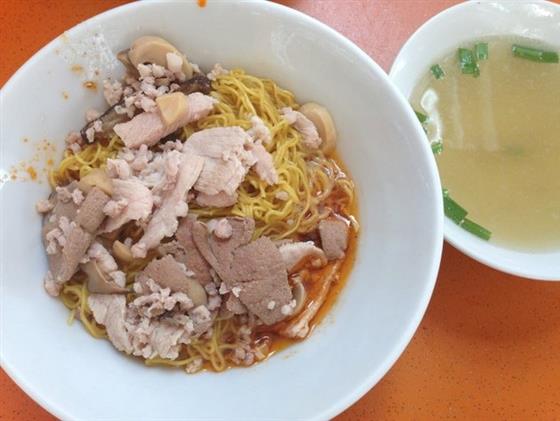 58 Minced Pork Noodle, #03-150, 6am-2.30pm
They covered most of the details: the noodles are coated with a nice blend of vinegar and pork lard, the liver is just off pink, the pork slices are tender, and the braised shiitake mushroom tastes robust because they fried ahead of time to coax the flavour out. But there's one thing about it that we didn't like, the noodle is a tad too soft. (Another noodle dish that we tried but have failed to make it to this list has the same problem. Perhaps foodies there have a penchant for mushy noodles!)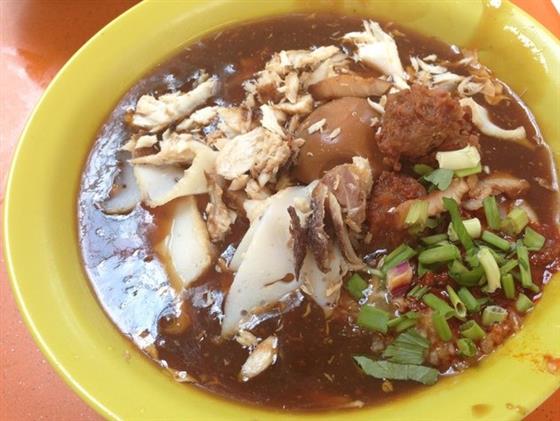 Feng Zhen Lor Mee, #03-146, 5am-2pm
At least two hawkers here point us to this stall when we asked for recommendation. Most probably because the fish flakes, served in two ways (poached and deep-fried), are chunky and full-flavoured. We heard they use gold banded red snapper (also known as anggoli) but couldn't verify that. The crispy meat fritters and tiny bits of braised pork belly are pretty decent, but the weak gravy needs more soy sauce or vinegar to bring out the oomph.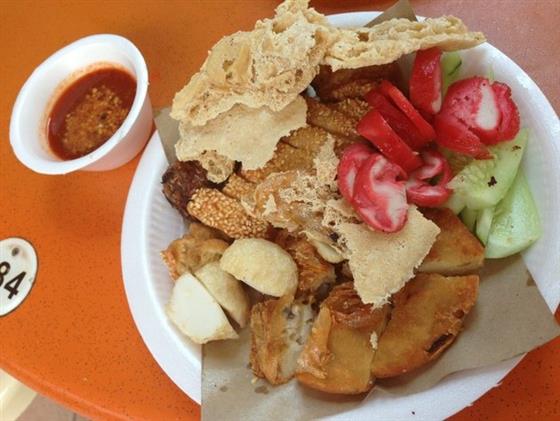 Xin Sheng Gor Hiang Prawn Cracker, #03-163, 12pm-8pm
Makansutra once christened this stall's founder a street food master, but he seemed to have retired and moved on, and whoever has succeeded him is left in the smoke. It is now at best decent but has the amnesiac effect…eat it and you'll forget what you had two hours later. The Teochew-style ngoh hiang is nicely flavoured, but there is a little too much starch and too little yam, reminding us of abacus seed. The prawn cracker is fairly crunchy although it could be better if it fluffed up a little more. The chilli would have more punch it wasn't so watery. All in all, it seems that what they lack is not the knowledge of recipe or technique but diligence. Kindly disregard our high Makansutra certificate rating that was accorded years ago.
Note: We also rated B.B.Q Seafood at 03-178 in our 2013 book but it wasn't open when we reviewed the hawker centre for this story.