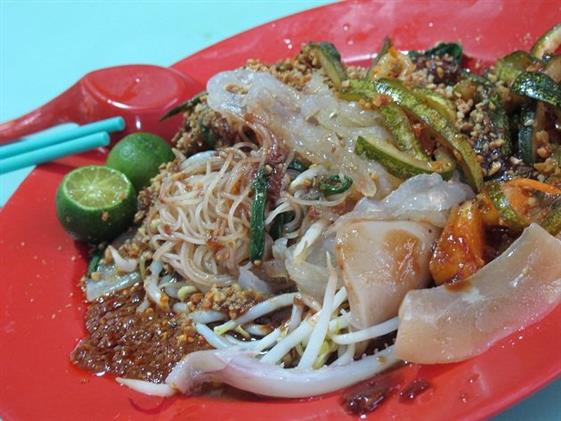 Fave 5 at Toa Payoh Food Centre
By Sheere Ng - Thursday, Nov 22, 2012
With over 80 cooked food stalls and more than 100 market stalls, this hawker centre is one of the biggest in the Toa Payoh vicinity. It also has a good range, and some relatively uncommon dishes (compared with chicken rice, fish ball noodle…), which are not only found here but also well executed. This includes kway chap, ngoh hiang and cuttlefish kangkong.
Blk 210 Toa Payoh Lor 8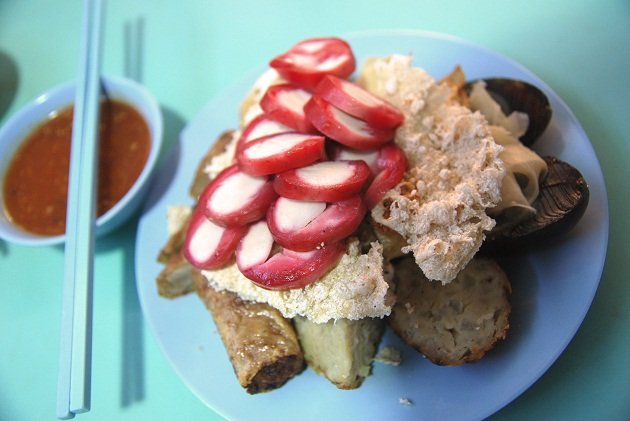 Sin Sin Prawn Cracker 01-46, 12pm-8pm, Close Wed and Thu
According to fellow hawkers in this food centre, this couple opens their shutters before daybreak to hand make most of their ngoh hiang items (except tau kwa), such as guan chang (sausage) and prawn fritter. And it shows in their food as all the necessary flavours are present and they manage the textures very well (the crispiness of the outer layer and the softness and moisture are diligently contained within). They also have unusual items like yam roll (mashed yam wrapped in spring roll skin) and mashed potato ball (stuffed with onions and bits of meat).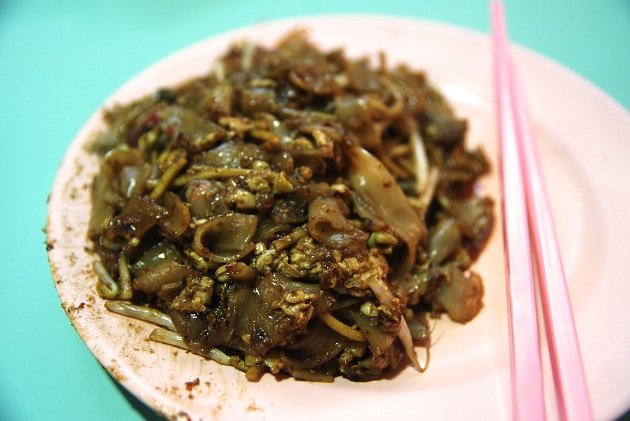 Zheng Xing Fried KwayTeow 01-35, 12pm-8pm, Close Sun and Mon
This stall may look too sparkling and well-kept to produce a good plate of char kway teow (somehow there's a preconceived notion that the older the cook and the more rugged the stall, the more likely the dish will turn out right) – but they surprise you. The noodle looks promising – a dark brown, very moist, and slippery mess. It is rich with sweet savoury umami (hint of cockle juices), and just enough wok hei.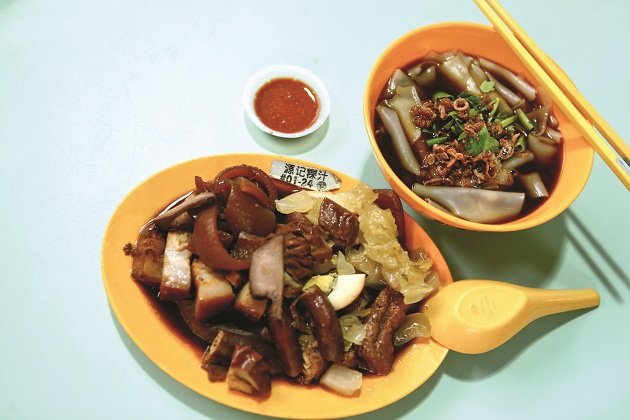 Guan Kee Kway Chap 01-24, 11am-8pm (Mon-Fri), 9am-8pm (Sat & Sun), Close Thu
This is one of our favourite kway chap stalls in the whole of Singapore. Number one: the innards are cleaned thoroughly with no foul smell. Number two: they cook them long enough to infuse the flavour of the braise sauce but short enough to retain their textures. Hence, a plate of various items (big and small intestine, stomach, tongue etc) promises a myriad of textural eating. The kway, which is a supporting cast, is well attended to. It is thin, doesn't clump together and is amazingly smooth. The trick, the auntie says, is the addition of rice milk (the same that is used to make the kway) into the boiled water. "Actually many people know about this trick, but not many practise that," she adds.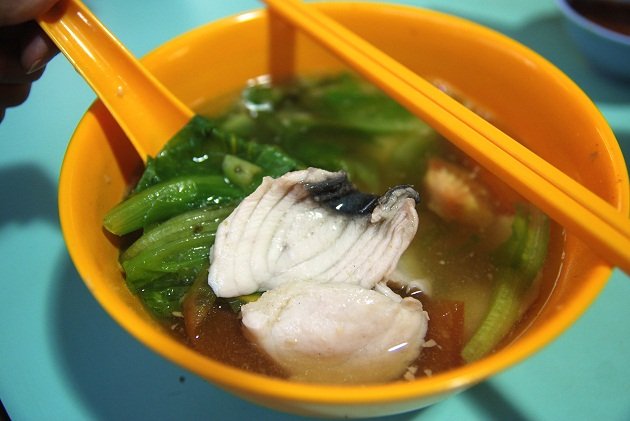 Hai Kee Seafood 01-18, 11.30pm-8pm, Closed Ad Hoc
Just opposite the kway chap stall, this fish soup stall too enjoys long queue during lunch hour. The winning ingredient is… teepo (dried sole fish). The soup burst with flavours of this dried sole fish, but it isn't too salty and oh so gently smokey, and finishes off with the sweetness of the lettuce and tomato. The batang fish is fresh and springy.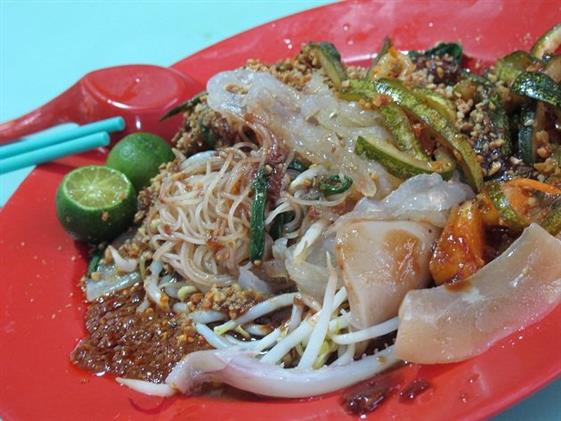 Hoe Heng 01-16, 5.30am-3.30pm, Close Tue
This Jiu He Eng Chai (cuttlefish kangkong) with bee hoon is decently cooked with a proper range of ingredients like kangkong, bean sprouts, cuttlefish, tau pok, achar and jellyfish. It is drizzled with a sweet sauce (tim jiong plus plum sauce) a hint of haeko (sweet savoury prawn paste) and chilli sauce that is similar to roast meats'. All in all, it is pleasurable but not quite top of the charts so.