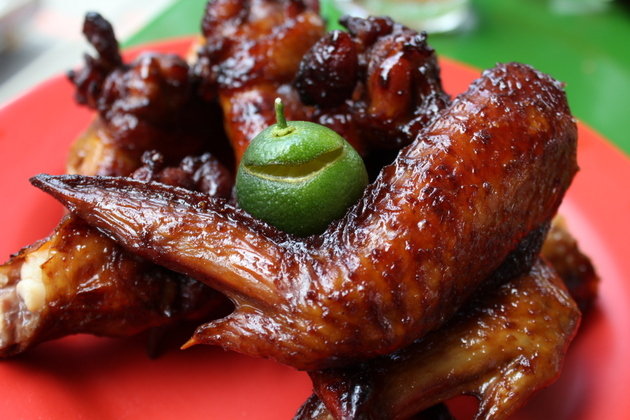 Fave 5 Bukit Timah Food Centre
By Tris Marlis - Monday, Sep 23, 2013
The Bukit Timah Food Centre, also known as 7 Mile (chit ko), is one of the earliest hawker centres in Singapore. "It was seven miles from the central Newton," says Mr Wong, a resident nearby. Bukit Timah Rd was also one of the earliest main roads that led to Johor Bahru back in the day. Built in 1975, this hawker centre houses some of the earliest pioneers in our street food scene. It is small-ish in size, but packed with variety and it houses one of the earliest and most iconic pancake style fried carrot cake stall. It is now operated by a third generation.
Bukit Timah Market and Food Centre, 116 Upper Bukit Timah Rd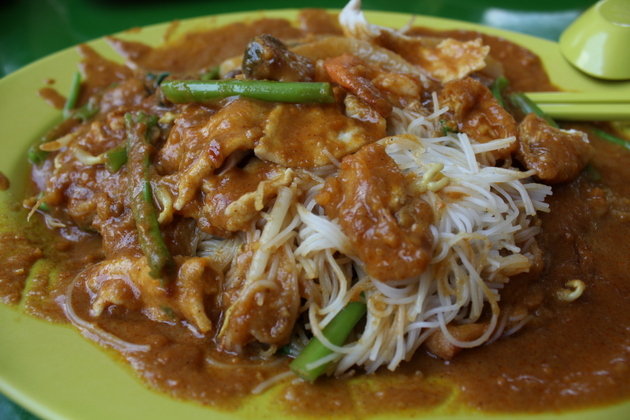 Sin Chew Satay Beehoon, #02-162, 5pm- 10.30pm (Wed-Fri), 5pm- 10pm (Sat & Sun) (Closed on Mondays and Tuesdays)
They are known as the worthy replacements of the now retired Ming Kee folks at East Coast (Ming Kee was crowned Street Food Master in 2007). Their sauce is perfectly balanced, it is sweet, spicy, savoury, nutty and yet smooth. They blanch the bee hoon and leaves it wet enough to further smoothen the sauce when poured over. The cured cuttlefish is softly chewy. The lean pork, prawns and cockles all comes fresh, just slightly pink. The bee line here day and night is a proof for their diligence and craft.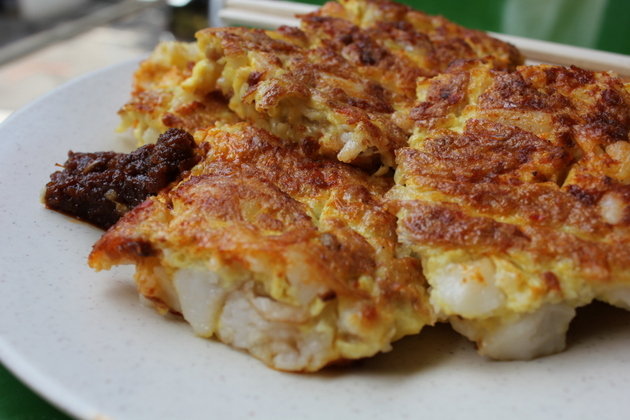 He Zhong Carrot Cake, #02-185, 7am- 10pm
There are many carrot cake stalls in this food centre, but He Zhong is the most famous. This was started by the father that created a name for themselves back in the 80s and now, even his granddaughter has inherited the skill and helms the wok. Their carrot cake is slightly firmer than their neighbour's. It is crispier, soft inside, more flavourful and generous with chai po (pickled vegetable) and pepper. The family take shifts, and thus you will see the lady boss, her daughter and co –workers manning that huge flat pan each day. There is a slight difference in quality, but we are talking about minute levels.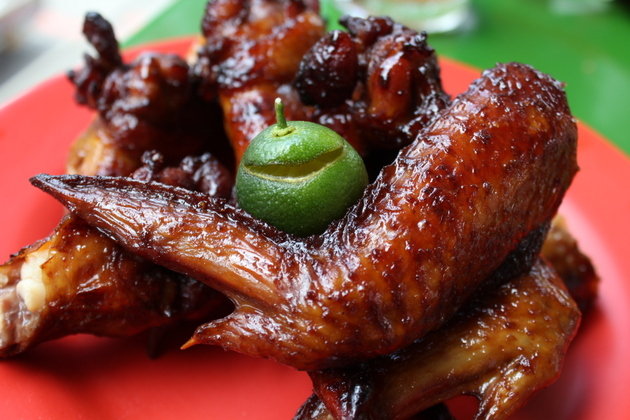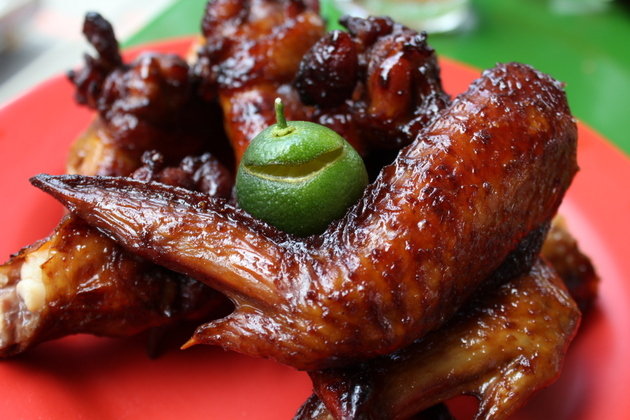 BBQ Chicken Wings, #02-127, 12pm- 8pm
They churn out BBQ Chicken Wings in full force here. The tiny stall looks like a smoke house with rows of chicken wings on the griller. The owner, who not only wears goggle, also hang a plastic screen to avoid direct contact with the smoke, which can harm the eyes and respiratory system when exposed constantly to it. You can imagine the smokiness here. Their chicken wings are not the dry, super crispy kind, but it is glazed with ample dashes of honey that gives it a resilient sheen. Their chicken wings come juicy and delectable.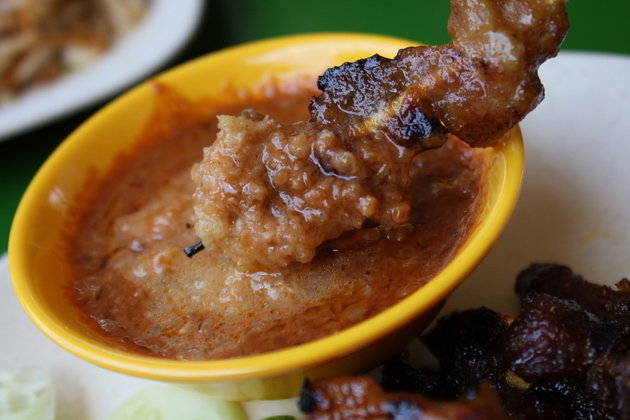 Yong Seng Satay and Western Food, #02-123, 12pm- 8pm
They offer mutton, beef, chicken and pork versions and they also hawk Hainanese style Western food. The mutton and beef satay can come as a tad hard, but we like the pork version which is smoky and juicy. Riper pineapples are blended and used (for their sweetness and is less acidic) here and a dollop is added tgo the peanut sauce to lend a sweet fruity tanginess to it.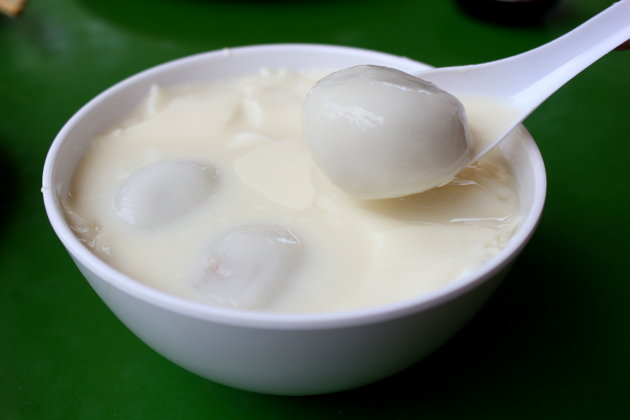 Soyako, #02-166, 8am- 10pm (Closed on Tuesdays)
The beancurd here is the perfect dessert to calm any feisty meal. They use Canadian beans, make their silky beancurd traditionally, but they topped them with all kinds of novel and logical ingredients. Our favourite is the beancurd with Ah Balling, which is light and silky smooth, but bursts in texture when you bite into the ah balling. The stall is also decorated with pictures of celebrities patronising the stall.