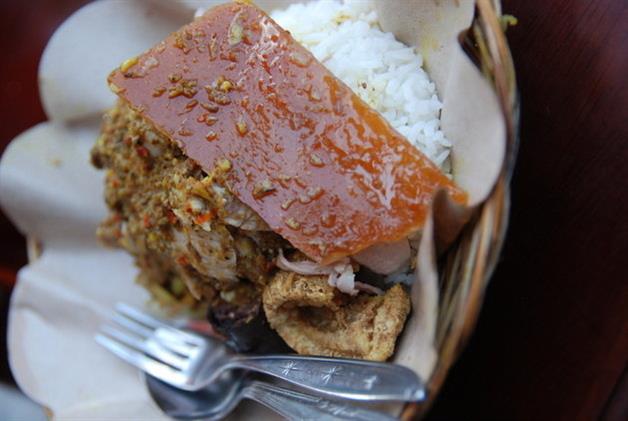 Fave 5 Indo Pork Dishes
By Marchellinus Hanjaya - Friday, Aug 30, 2013
Although Indonesia has one of the biggest Muslim populations, pork dishes are very much sought after among the non-Muslim minorities. The variety, from east to west, is immense. Besides the usual pork dishes with Chinese influenced cooking, there are also a range of pork dishes created by the native Indonesians, prepared with different techniques and local ingredients. All are delectable, and well, sinful too.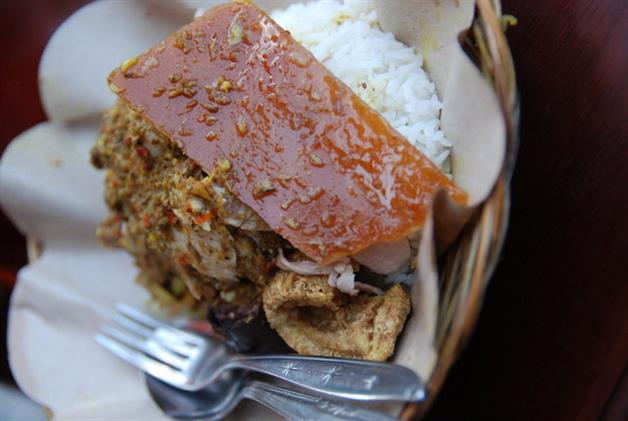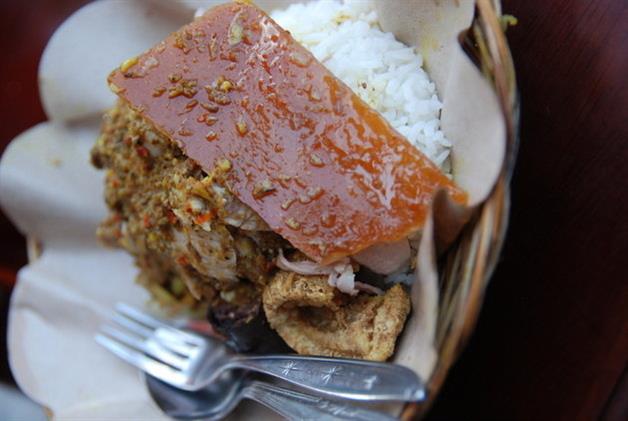 Babi Guling Bali
Anyone who has been to Bali is no stranger to this suckling pig. Anthony Bourdain featured this dish in his television show, No Reservation, several years ago and fell in love with it instantly. A whole pig is slow roasted over open wood fire, rolled continuously for about four to five hours until the skin is shiny brown and crispy. The slow roasting creates a ridiculously crispy skin, but holds the juice inside, keeping the meat tender and moist. It is usually served with rice and potent homemade sambal, so spicy you will need a drink to tame the fire.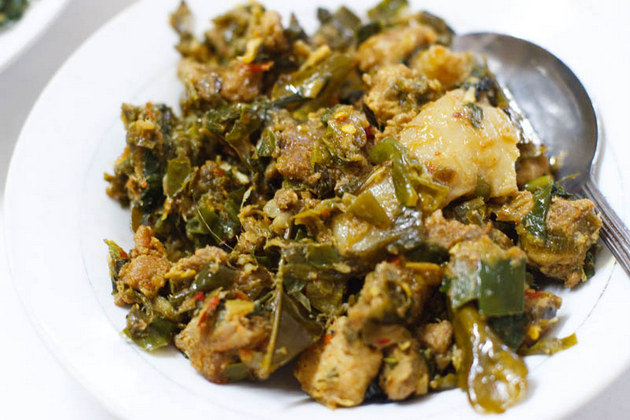 Tino Ransak Manado
Manado is another town in Indonesia where pork dishes are favoured, due to its large Christian community. This dish is made of pork cubes, stir-fried with lemon basil, green chilli, ginger, lemongrass, shallot, turmeric leaves and kaffir lime leaves. Imagine all that herbs in one bite with bits of juicy pork. It is spicy, fragrant and tangy. This dish is a great representation of what Northern Celebes people can do on their plates – simple yet exceedingly flavourful.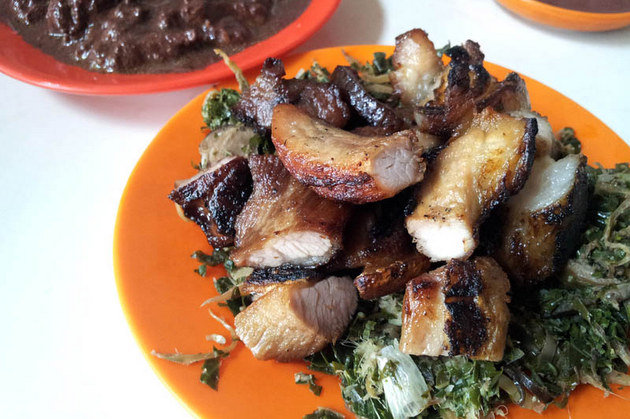 Babi Panggang Karo
This is the real Indonesian grilled pork, like no other. Salty, smoky and slightly tangy. Add some green sambal made with chili padi and lime juice to create a combination that will blow your mind. It is commonly served with Gota (a condiment made of pig's blood stew). Surprisingly, as gory as it sounds, the blood stew doesn't have a metallic smell of blood. It is subtle, flavourful and goes well with rice.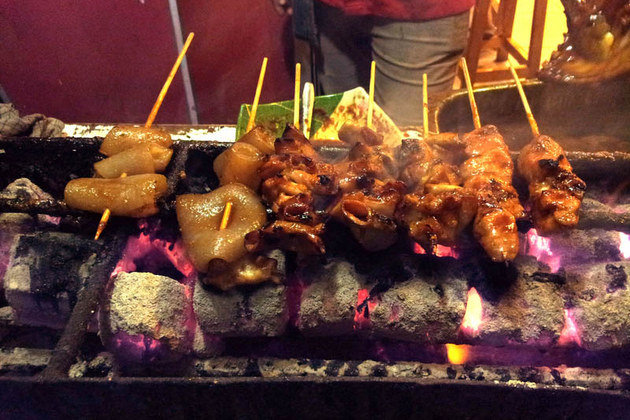 Sate Babi Manis Tangerang
Sate babi or pork satay is quite popular in the Tangerang area, just a stone throw away from Jakarta. This dish is somewhat Peranakan. Delicate slices of pork are seasoned lightly with sweet soya sauce and sprinkled with dried galangal, giving it a distinctive taste. Simply eat it with the side of pickles of whole shallots and bird's eye chilli for extra kick and tanginess.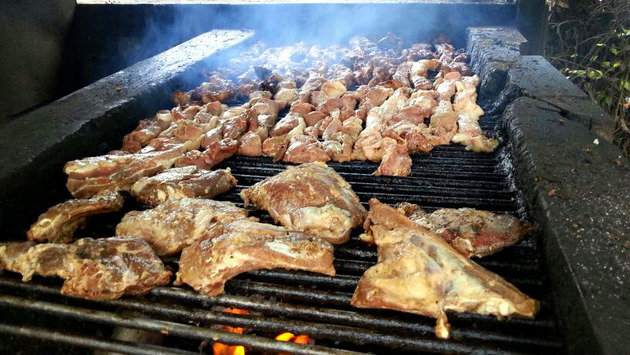 Daging Se'i Flores
This might be the most unknown pork dish in Indonesia, mainly because of its remote origin of West Timor. It is basically Indonesian style bacon or ham, but what makes it different with the usual European bacon is the usage of Macassar oil, a blend of palm oil, coconut oil and ylang ylang, it has a floral essence that is used to give aroma to this dish. The meat comes out smoky, salty and savoury, and is best enjoyed with a side of sambal Luat, made with bird's eye chilli, lemon basil and squeezed kaffir lime juice.