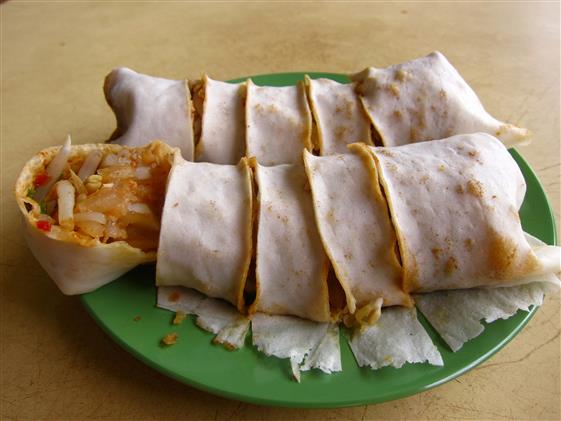 Fave 5 Kim Keat Palm Market and Food Centre
By TianTianChi - Tuesday, Oct 16, 2012
Each Lorong at Toa Payoh has their own little central area and Lorong 7 is served by more than 40 shops providing a wide range of goods and services but the main attraction remains the market and food centre at Block 22.
This airy food centre probably has the highest concentrations of best food in Toa Payoh and most stalls operate in the day as this food centre is frequented by the lunch crowd from the workers at the nearby industrial park. These are our 5 of our lunch time faves here.
Kim Keat Palm Market & Food Centre Blk 22, Lorong 7 Toa Payoh Total food stalls: 61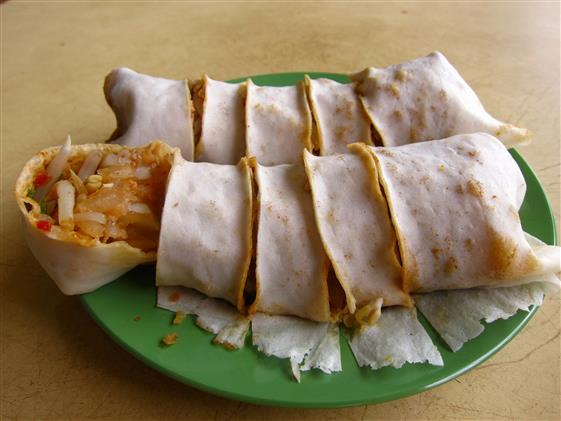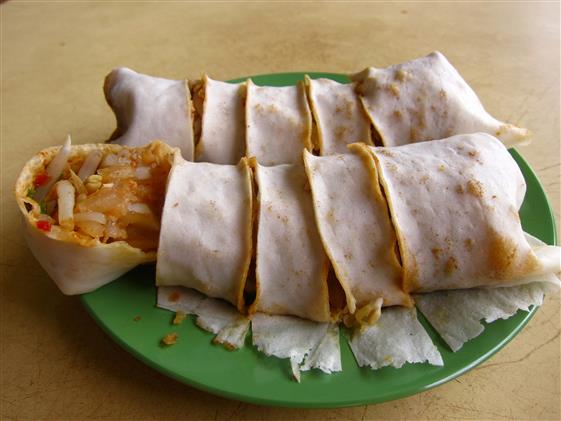 Old Long House Popiah (#01-03, 6am-3pm, closed on Mon and Tue)
Not many popiah stalls can claim a heritage as far back as 1930. The recipe remains the same and the only thing they compromised is on the use of bamboo shoots due to cost and its growing unacceptability by the crowds today. The filling is moist, flavourful and not mushy with a satisfying bite. There is an added crunch from their secret recipe crispy fried fish batter bits. It is wrapped in a dry (some feel too dry) and resilient skin, a little loose but tight enough to hold everything in place. They can be stingy with the chilli and sweet sauce, so do ask for more if needed.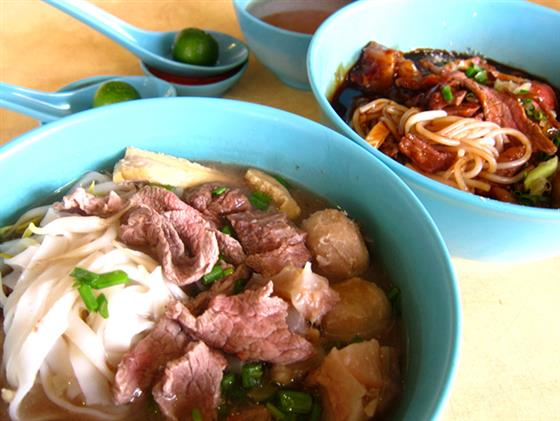 Hai Nan Xing Zhou Beef Noodles (#01-06, 8.30am-5pm, closed Mon)
They made their name in the now defunct Cuppage Centre in the 80s. As with most Hainanese beef noodles joint, they serve them in two styles, dry and soup. The dry version comes with their signature beefy and sticky black sauce but is less starchy than usual with sweet notes, almost Teochew style.
We favour the soup version. You can taste that a lot of meat has gone into brewing the stock. It comes beefy and not game-y with bits of beef floating on the soup like in bak chor mee. It is rich, robust and comforting. We recommend having this with kway teow that absorbs the flavour better.
Do remind them not to overcook the beef slices as they sometime do so at peak hours. If you love tendons, they offer some of the softest tendons that yet have a comforting resilience to them.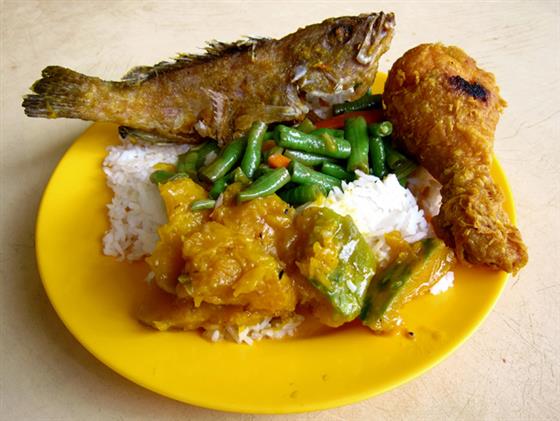 Lai Heng Economic Chap Chye Rice (#01-08, 5am-7pm, closed Sat)
This stall has probably the longest queue in this food centre. The selection is humble, only about 20 items. The queue is there not just for quality but also the range which includes unusual items like pork slice braised with peanuts, steamed pumpkin cubes and the usual dishes such as tasty and flavorful minced pork with preserved black beans, very well marinated deep fried chicken wing and fried fish. Best part, the prices are bordering on cheap. For $2.40, you can choose two meats and two vegetables. It does not matter if you order a whole deep fried fish together with a whole drumstick the price remain the same. They continuously replenish the items as most do not sit too long on the shelf.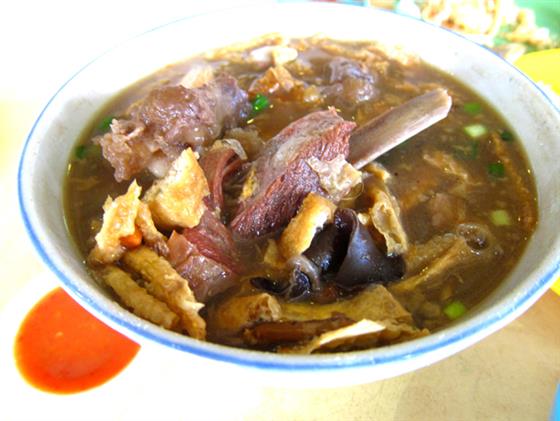 Ivy's Hainanese Herbal Mutton Soup (#01-16, 11am-8pm, closed Sun)
Mr Ng may be a Hainanese but was not familiar with this soup until he met his future wife Ivy, who loves mutton soup. It was motivation enough to get him into the test kitchen to make it – just for her.
The first thing you notice is its not gamey, as it's first marinated with nam yue (fermented red bean curd) and blanched in hot oil to remove the gamey taste and smell before it is stewed with about 20 Chinese herbs for hours.
They use mainly ribs and it is well stewed, absorbing all the flavour and comes tender, juicy and sweet. Although there are more than 20 herbs, the meaty and flavourful soup tasted well balanced, not quite like a bitter herbal tea. It is very comforting on a cold, wet and windy day and goes fabulously well with the fragrant and tangy nam yue chilli sauce.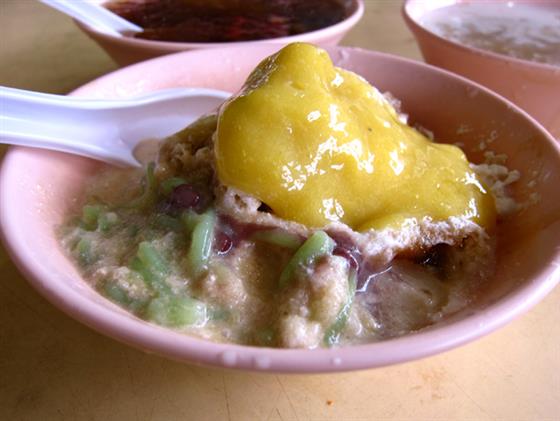 Dove Dessert (#01-21, 11am-8pm, closed Sun)
Most of the about 20 items on the menu board are quite standard dessert stalls item. You can tell that many of the ingredients are factory supplied; but there are a few items that involve a lot manual labour, like their well executed bubur hitam and bubur terigu. These are well brewed, soft and yet have some bite, unlike many that are mushy. There is a restrained use of sugar to let the natural flavour shine through.
The signature item here is chendol. They still do it the traditional way, making the chendol strip with mung beans and using the smaller red beans. There is a judicious use of coconut and gula melaka and almost all the customer would add a dollop of durian paste (additional cost) for that extra sensation.