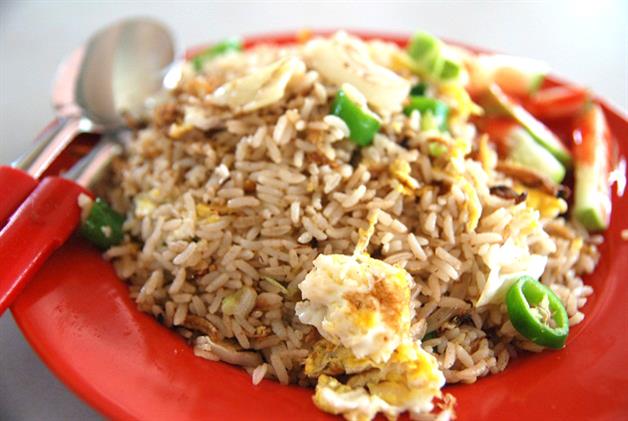 Fave 5 Muslim Food at Ayer Rajah Food Centre
By Sheere Ng - Wednesday, Oct 10, 2012
36 out of 80 stalls of this 33-year hawker centre are run by Muslims, making Ayer Rajah Food Centre one of the Muslim community's most popular neighbourhood makan hangout besides Geylang Serai. During mealtimes, especially weekends, the customers are predominantly Malay families. As frying (deep-fry, pan-fry and stir-fry) is a key characteristic of Muslim food, this can feel and look like Cameron Highlands on a misty morning, except the thick cloud smells of caramelised bawang (onions), fried jinta putih (cumin) and barbecued serai (lemongrass).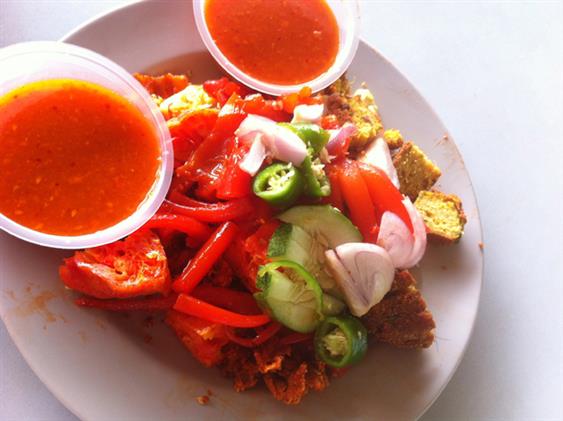 Indian Rojak (Habib's Rojak, #01-68, 11.30am–11.30pm. Closed on alternate Tue)
This dish is almost synonymous with the hawker centre, like sup kambing (which we excluded in this list because of fluctuating standards). This stall quickly re-fry the ingredients you've chosen for better texture, hence things like fried battered egg and prawn fritters are crispy, but not oily. Other ingredients include squid (crunchy), fish cakes (savoury) and spiced dough fritter (not for those averse to Indian spices). However, the sauce, which used to be starchy and spicy has lost that edge somewhat.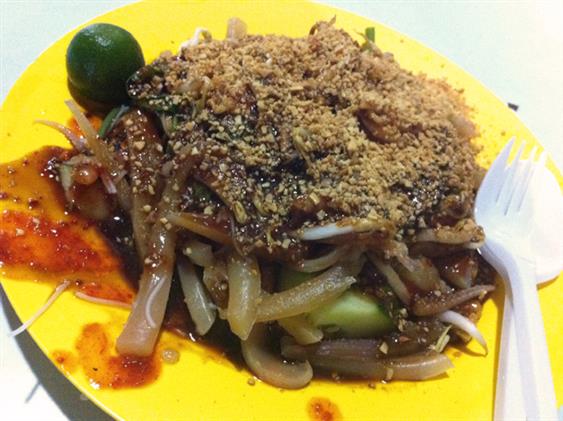 Rojak Bandung (Power Rojak Bandung, #01-63, 12pm-10pm (Sat-Thu) 4pm-10pm (Fri))
Imagine a mixture of the familiar Chinese rojak, cuttlefish kangkong and satay bee hoon. This lesser known variant of rojak is made of kangkong, cuttlefish, bee hoon, cucumber, turnip and tau pok, doused with a sweet chilli sauce speckled with crushed peanuts (some hae ko is spotted here). This stall makes a nice version of this, with toasty tau pok and soft, slightly crunchy cuttlefish. But for those trying this for the first time, it might take a while for the mind and palate to get around the complex and rich mix of ingredients and flavours. It is salty, sweet, spicy, sour and has hints of fermented seafood.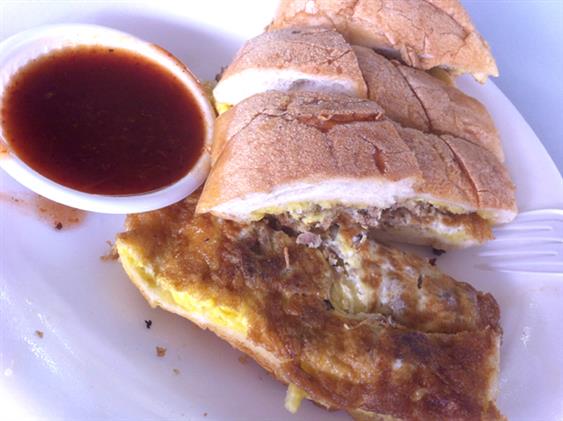 Roti John (Masmerah Food Stall, #01-66, 12pm-11pm. Closed twice per month)
The highlight here is the egg, which clings firmly onto the buttered bread and is crispy, browned and caramelised. The minced beef peeking through the egg is beefy enough to prove its identity but doesn't overwhelm. The bread is slightly crispy outside and fluffy inside. Their version doesn't have chopped onions.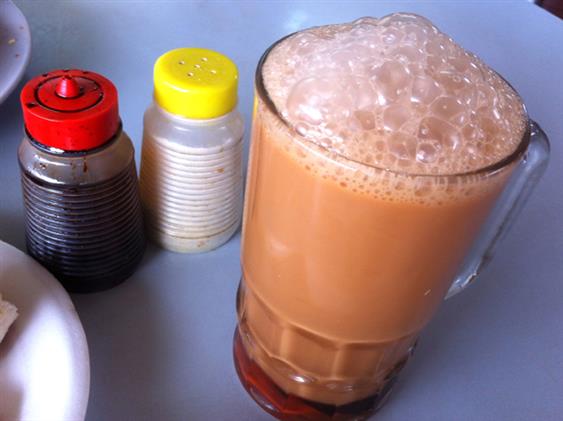 Teh Tarik (Mohamed Ali Drinks Stall, #01-21, 6am-1am)
Teh terik from this hawker centre, doesn't matter which stall, comes in bigger cups at only one dollar, perhaps due to stiff competition. Mohamed Ali's signature is teh tarek halia (ginger tea), where the spiciness of the ginger does not bite but exudes a warm and comforting sensation in the tummy. However, we only like it when the boss is around, as he ensures that the tea is creamy smooth enough. By the way, we also like their Milo Dinosaur, which comes rich and with a mound Milo powder.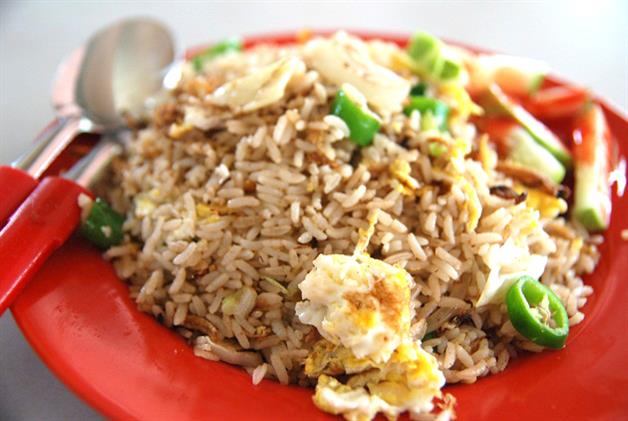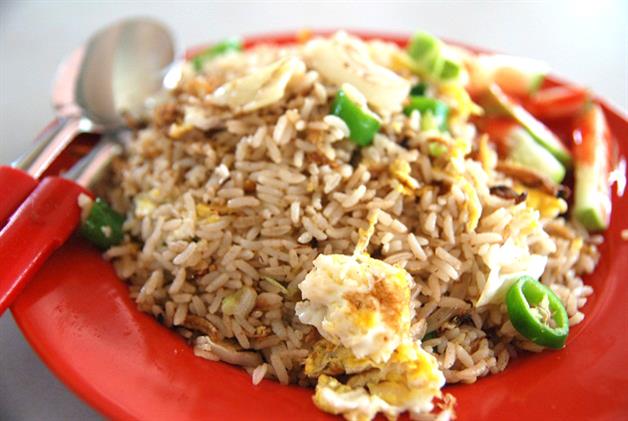 Nasi Goreng Putih (N.M. Abdul Rahim, #01-60, 10am-1am. Closed on Alternate Wed)
Go for the nasi goreng putih instead of the usual ketchup or sambal enhanced version. They may be Indian Muslims, but the wok hei (smoky aroma from the use of high heat) they infuse into their food is almost peerless. The rice is loose, fluffy, smoky and goes well with the crispy ikan bilis and green peas, and spiked judiciously with white pepper, just like their bihun goreng.
Ayer Rajah Food Centre Blk 503 West Coast Drive