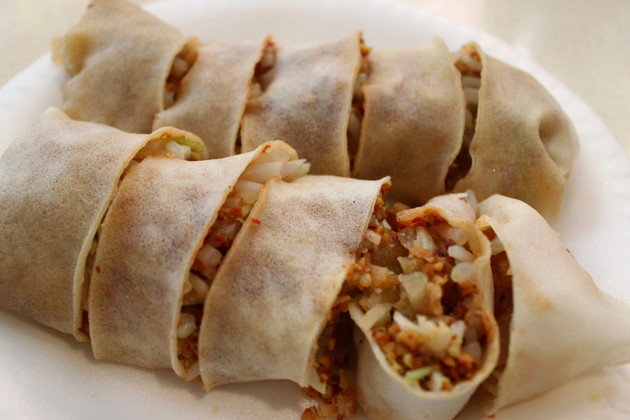 Fave 5 Newton Food Centre non-seafood BBQ stalls
By TianTianChi - Tuesday, Feb 19, 2013
Its reputation of incessant touting and harassments have toned down somewhat. But there are a few stalls that were never bothered by this bad reputation, as they never employed these tactics to draw in the business. Most of them are veterans backed with decades of skills and the aura of former Glutton Square.
These stalls remain the favourites of the locals, many even across generations. Some people favour the Chinese-style satay, fried kway teow and sup tulang. For others, it's the Teochew fish porridge, fish ball noodle or Hokkien mee that are considered their comfort food. Many won't miss out on the oyster omelette and popiah. Here are our 5 favourite non-seafood BBQ stalls.
Newton Food Centre 500 Clemenceau Avenue North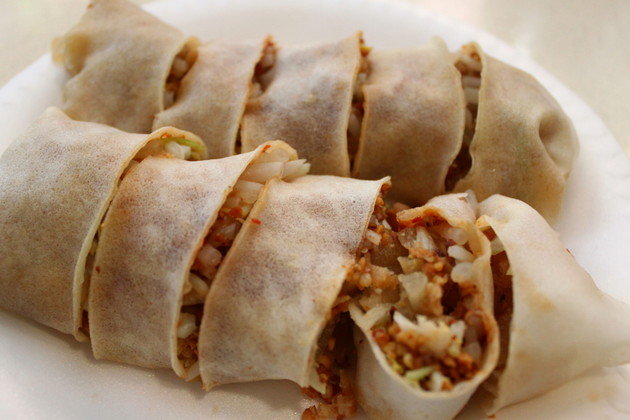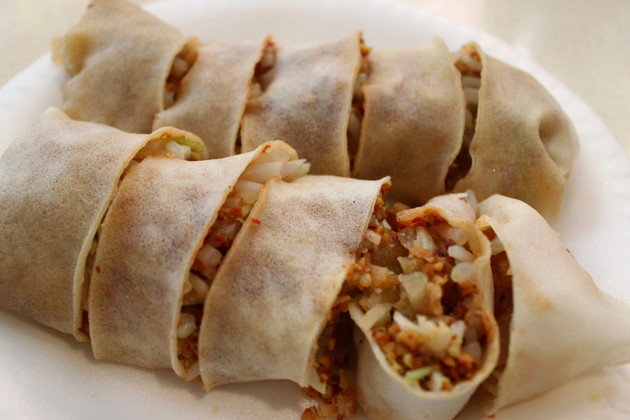 BEE HENG (Popiah),#01-12, 12pm-12am (Closed Thurs)
We were floored by their popiah although they sell a rather good satay too. The filling is well flavored with prawn stock and the turnip is not cooked till too soggy, retaining the crunch. Garnishing is simple, just prawns, crispy fish bits, eggs and beansprouts but when they add in a killer application of pork lard, it takes the flavour equation to another level. The only grouse, there is too little filling for the $1.80 they charge (minimum order of 2).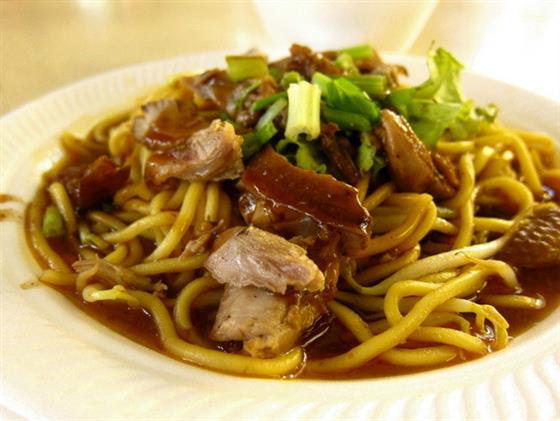 Kwee Heng (dry style duck noodles), #01-13, 9am-12pm (Closed ad hoc)
They have an extensive menu of chicken and duck dishes. While chicken rice is popular with tourists, most in the know order their dried duck noodle. They use yellow noodle here and tossed it in a mixture of stewing sauce, vinegar, and sambal. For good measure they added in pork lard, making this almost like a bak chor mee. While we wish that the duck can be more tender, it is tasty and with a satisfying bite. Each plate cost a reasonable $3.
Heng Homemade Carrot Cake, #01-28, 6pm-2am (Close Tuesdays)
While many places resorted to using factory supplied carrot cakes, they still make it in house each day. Unlike the crispy pancake style that is more popular now, their forte is in the fluffy omelette style that comes spongy and soft with just a slight char on the surface. It is well textured and flavored by bits of tasty chai po (pickled radish) and succulent, sweet (no signs of over seasoning) and fresh prawns. The portion for the minimum order of $4 is generous.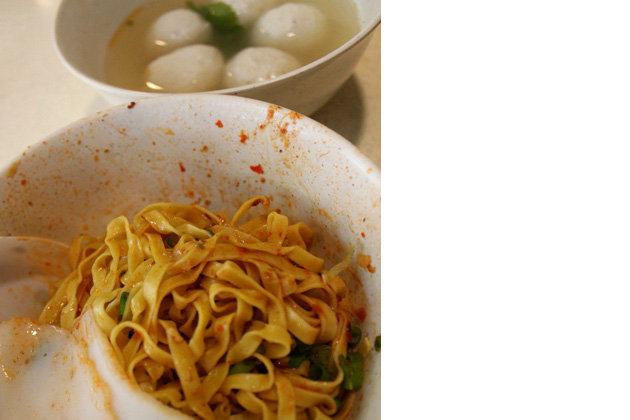 Soon Wah Fishball Kway Teow Mee, #01-69, 5.30pm-11.30pm
Their noodle may not be the style that younger palates like. It is the old school soggier and floury type that absorbs the simple sauce blend of vinegar, soy, fragrant oil and chilli sauce efficiently. Many love their handmade fish ball that is soft to bite yet bouncy, but the he giow (fish paste ravioli) takes the cake. It is prominently well flavoured with tee po (sundried flat fish bones) and comes with a firm and meaty texture. Each bowl starts at $4.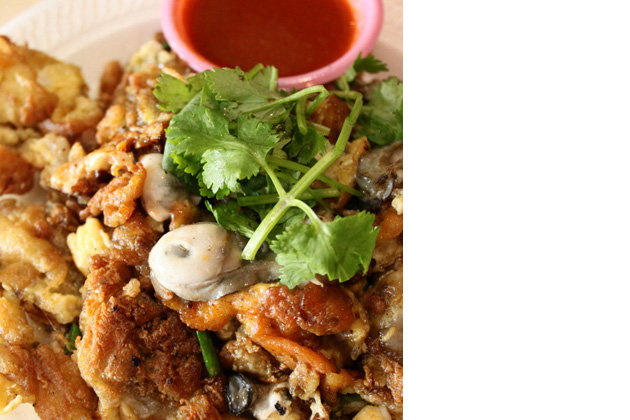 HupKee Fried Oyster Omelette, #01-73, 6pm-1am (Closed Wed)
They are one of the icons of the old Glutton Square on Orchard Road. Although you don't see the founder Mr. Lau cooking much at the stall nowadays, they still serve a mean plate of or luak as the frying pan is mostly helmed by his wife who is as good (in fact we prefer her execution on it). They use bigger oysters and do it the traditional style that comes with gummy and pillow-y soft starch and fried the egg crispier nowadays. It is served with a sharp and spicy chilli sauce that helps to tone down the oiliness. Smallest order is $5 but we suggest upsizing.