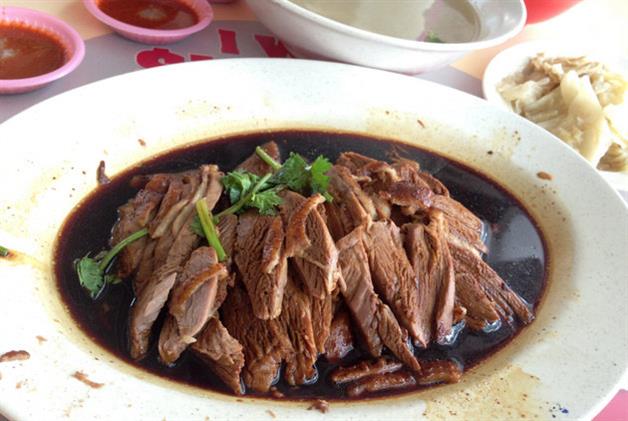 Fave 5 Serangoon Garden Food Centre
By Sheere Ng - Tuesday, Jun 18, 2013
Compared to the famous Chomp Chomp Food Centre, the Serangoon Garden Market and Food Centre (49A Serangoon Garden Way), which is just a couple of minutes walk away, is a crouching tiger with many hidden gems (although less so in recent years thanks to the internet). Its history doesn't go a long way back like Chomp Chomp (since 1960s) but when it reopened after a renovation in 2002, it boasted as many as 18 veteran hawkers rehoused from elsewhere. Here are our favourite 5: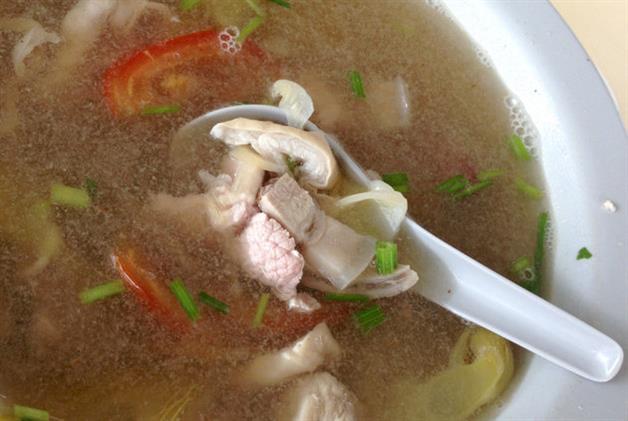 Soon Huat Pig's Organ Soup , Stall 42, 9.30am-4pm (Closed Monday)
Look out for the longest queue in the food centre, and it should lead you to this stall. They have one of the longest histories here, not by luck but sheer mastery and diligence. The meat and organs are cleansed well so the soup tastes of their essence sans off-putting foul porky pungency. They are also cooked just right: only a little bit of chewing will send them down the throat with ease. The salted vegetable – one of the greatest joys of this dish – is stewed soft and tastes moderately salty and sourish so you can eat it on its own.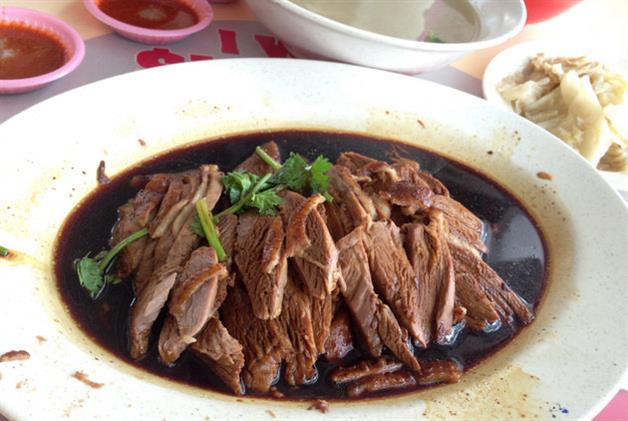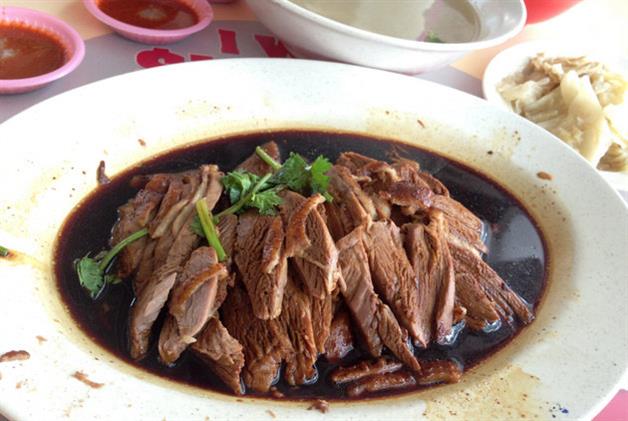 Ah Seng Braised Duck Rice , Stall 44, 10.30am-7pm (Closed Sunday)
Paralleling the line at Soon Huat is Ah Seng Braised Duck Rice's just two stalls down. For years, Makansutra has rated them the ultimate honour of Die Die Must Try. Much of the points are awarded for its gravy – luscious, glistening brown, fragrant beany flavour from the use of good grade soy sauce. The thinly sliced meat is well infused with the flavour. The same sauce is a refreshing match to the steamed rice, more so than Soon Huat's as the latter is "contaminated" with a piggy taste. Forget about their pig's stomach soup, as it tastes like wanton soup with a tinge of pepper, like the Hokkien ter tor (pig stomach) soup.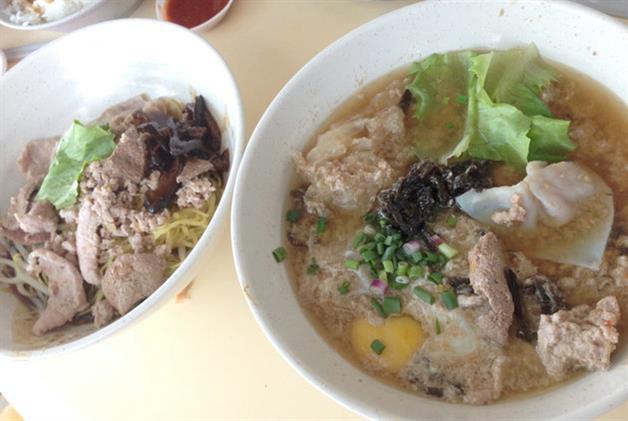 Seng Kee Mushroom Minced Meat Noodle, Stall 4, 7.30am-3pm (Closed Monday)
Two things we like here: the slightly off-al dente, robust bak chor mee, and the generously filled fish maw soup. The former is coated with a thick sauce that exudes the flavours of minced pork meat as well as smoky braised shiitake mushrooms. It comes with soft and powdery pig's liver. The latter has a strong tee po (fried flat sole fish) flavour that leaves a bitter aftertaste, but this can be balanced with the sweetness of the egg if you beat it in the soup. Ingredients include fish maw, pig's liver, seaweed and he kiow just to name a few.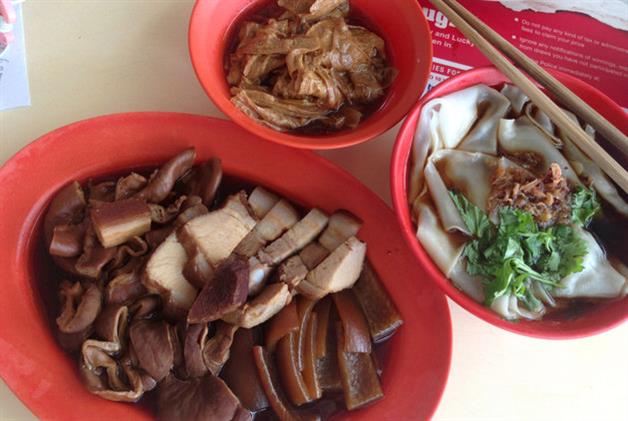 Garden Street Kway Chap, Stall 21, 8am-3pm (Closed Monday)
The hunchback (after arching over his chopping board for half a century) master of Blanco Court Kway Chap has retired. His son has taken over and he does a reasonably good job except for a few hitches. The kuay (noodle) is thick but smooth and slippery, in a soup that may be bland to some but can fixed by adding some gravy from the plate of ingredients. The innards are cooked softly firm. Pair it with the sharp, sourish chilli sauce that has a spicy kick.
Chen Shun Mei, Stall 41, 8am-10am (Closed Monday)
They supply grass jelly to supermarkets and this is the one and only retail stall they have. You would think they make the grass jelly fresh here but it is also produced in their factory. What they do make from scratch in-store is the soy bean curd. It is very smooth although lacks beany taste. That said, at only 50 cents per bowl, you are getting more than what you pay for.