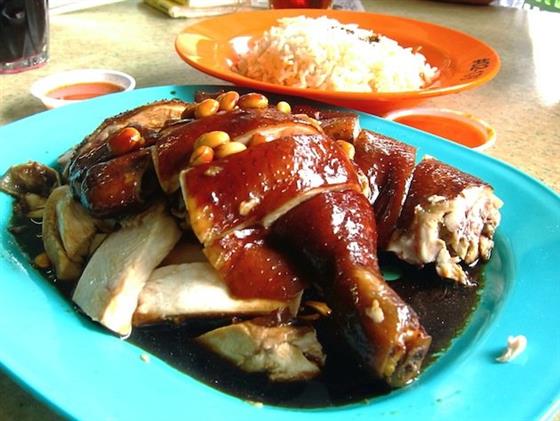 Fave 5 Soy Sauce Chicken
By TianTianChi - Thursday, Apr 11, 2013
Soy sauce chicken is probably the next most popular Chinese chicken dishes after Hainanese poached chicken. Many serve this as a supplement to wanton mee at noodle stalls. It is definitely not playing second fiddle but perhaps because it's easier to make a good wanton than a good soy sauce chicken.
Soy sauce chicken, like Hainanese chicken rice, goes a long way back, but it is gaining popularity only of late. There are no less than eight soy sauce chicken stalls in Chinatown alone, where some of the best in Singapore are found.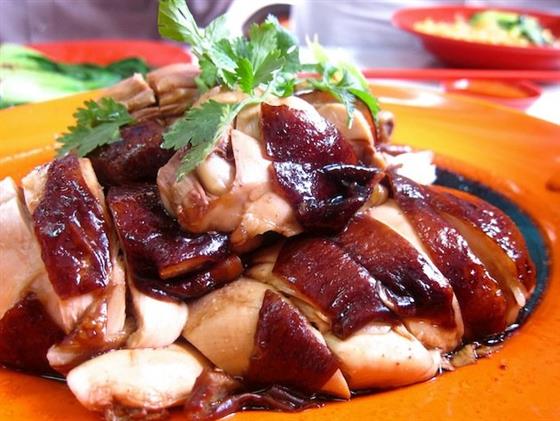 Chew Kee, probably the oldest soy sauce chicken joint was started in 1949 by the late Mr Yu Beng Chew, who served the chicken with noodle, distinguishing it from the more popular Hainanese chicken rice.
His daughter took over the business in the 80s after his passing. She managed it together with her younger brother who later left to open his own shop just a few doors down the street. While they both use the same Chinese character name on the signboard, each identifying themselves with different English spelling – Chew and Chiew (younger brother's version).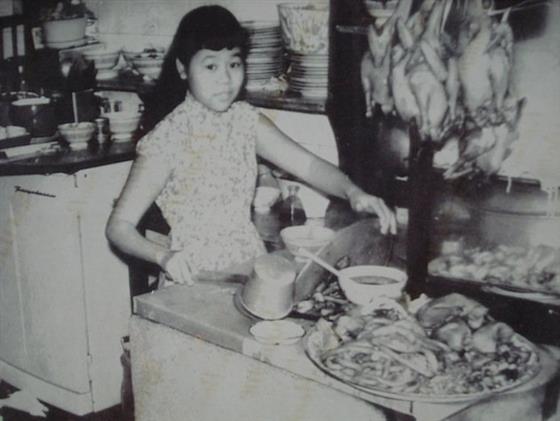 Although from the same family, and supposedly same inherited recipe, there are subtle differences in their style. Elder sister's chicken looks darker and the sauce is robust and fragrant yet the taste is very well balanced, without saltiness or sweetness overwhelming each other. It has a nice accent of ginger and less herbaceous. Mdm Yu said she refined his father's recipe, cutting down on the sugar to suit changing taste buds. She uses also larger mother hens of about 1.8kg which have a slightly tougher texture but give an intensely flavourful and satisfying bite especially to aficionados who appreciate such old school style. The noodle is supposed to be their forte, but we found it a tad soggy and floury. The chicken rice which they only started selling from the 90s, is a much better choice.
The younger Yu who claims to stay true to his father's recipe uses smaller chicken with a finer texture. The skin comes lighter but the meat dryer and the flavour milder. The sauce is also lighter but sweet with a slight herbal hint. During one TV interview, he said ginseng was added to the stewing sauce, something we did not detect. The noodle texture here is nicely springier here. Both sell at a reasonable price. A robustmeal for four people including half a chicken, noodles and drinks cost about $18.
A few years after Chew Kee opened, a new style soy sauce chicken eatery emerged. Mr Lee Nam started Nam Kee but the name was subsequently changed to Lee Fun Nam Kee (Fun is the surname of his wife). He combined the Cantonese soy sauce chicken with chicken flavoured rice, a first of sorts here then. The chicken is tender and silky but the overly gooey, sweet and herbaceous sauce is distracting.The rice is fragrant and flavourful. It is pricier dining here with a whole chicken selling at $30 but they have their fans who throng their shop each lunch hour.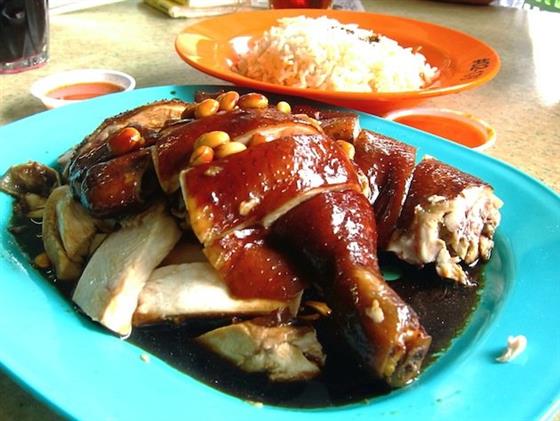 During the late 1980s, Mdm Siew Pui Yiu, heir to the famous defunct Nam Tong Tea House started New Nam Tong and introduced the Virgin Chicken as a signature item. It is essentially a female spring chicken, bigger in size but slightly smaller than kampong chicken. The chicken is well stewed in a sweetish soy sauce and herbs broth with the meat coming out tender, juicy and the bone soft. She topped it with an addictive stewed soy bean; we suspect an inspiration from braised duck with its stewed peanuts. She named this dish Ma Li Ya Virgin Chicken after her sworn sister, Hong Kong celebrity Maria Cordero. She now runs a humble stall after a ten year hiatus when she closed (too tiring to run a restaurant, she said). It is just as good as before and the business is brisk. She sells out before closing hour on most days. A whole virgin chicken here is only $16.80.
Many soy sauce chicken sellers claim to have their original recipe from Hong Kong; few of them are actually true blue Hong Kongers. Randy Tse started this stall initially to promote his "fragrant sauce" chicken. Plain boiled chicken doused with a vinegared, sweet and savoury sauce. However it is his soy sauce chicken that impressed us. He tweaked the traditional Hong Kong recipe with a slightly heavier flavour yet is not too herbal. This gives elegance to the flavour which balances well with the tender and juicy meat. We wish they offered a more fragrant bowl of rice though. He serves each portion of order with a thoughtful and well brewed soup such as chicken feet with black soybean or even groundnuts with papaya, at only $3.50.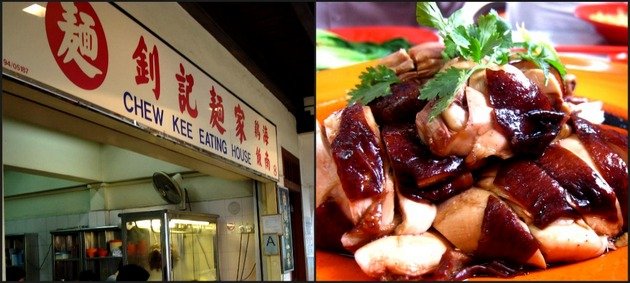 Chew Kee Eating House 8 Upper Cross Street 8am-6pm (Closed alternate Fri)

Chiew Kee Chicken Noodle House 32 Upper Cross Street 8am-7pm (Closed alternate Wed)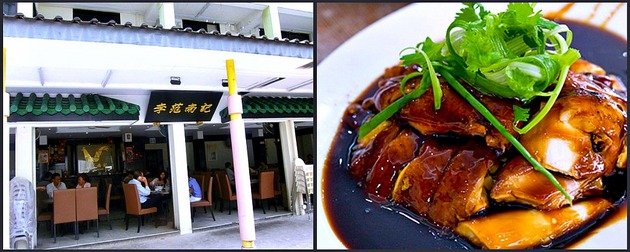 Lee Fun Nam Kee Chicken Rice &Restaurant Blk 94 Lorong 4 Toa Payoh #01-04 11am-3pm, 5pm-9pm

Ma Li Ya Chicken Rice Blk 335 Smith Street #02-176 Chinatown Complex Food Centre 7am-4pm (or till sold out) (Closed Mon)

Fragrant Sauce Chicken Rice Blk 335 Smith Street #02-85 Chinatown Complex Food Centre 7am-3pm (closed Mon & Tues) – Starting business on 15th April '13