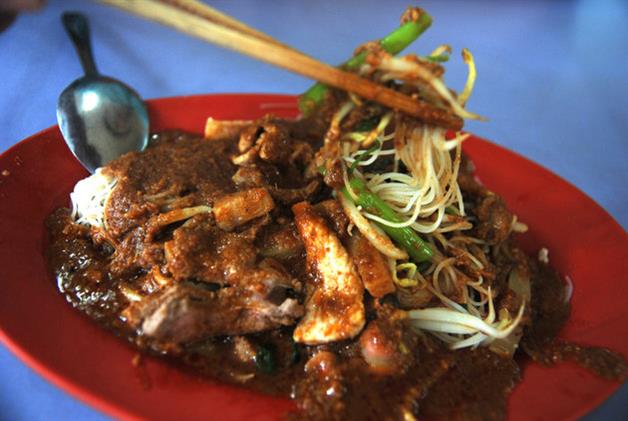 Fave 5 Tanjong Pagar Plaza Food Centre
By Sheere Ng - Tuesday, Jan 29, 2013
As one of the few hawker centres in CBD, Tanjong Pagar Plaza Food Centre is cherished by the white collars for the good, affordable and wide variety of food it has to offer. Come lunch time, this food centre, which was built in 1977, is like a shoal of hungry human sharking about for good local chow and for seats, to tear into them. But this sight and scene will be no more from the first day of March, when it will be closed a year for a major overhaul. We feature five of our favourite stalls that will be taking a break during this period or for good so hurry visit them if you think you gonna miss their cooking.
Blk 6 Tanjong Pagar Plaza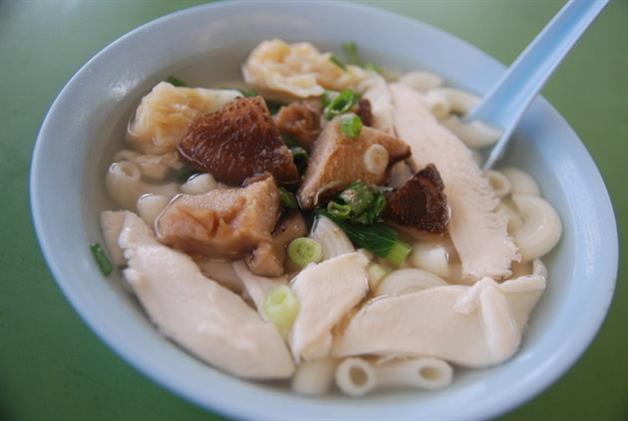 Dao Ji Cooked Food, #02-21, 7.30am-3pm (Close Sat & Sun)
This writer's favourite stall at this hawker centre. Still cooking in her 80s, this Cantonese lady boss, Mdm Khong Hng Noey could likely be one of the oldest hawkers in Singapore. She is feisty and takes no more than a second to jump up from her seat, walk away from her lunch, into the kitchen to prepare your order. Her trusty right-hand woman (and daughter), lays out the bowl, sprinkles the toppings and collects your money. There are not many places where you can find simple macaroni soup done homecooked-style – light but with ample ingredients and flavours. The highlight is the mushroom, which the grandma braises over charcoal. It is fat, juicy, smoky and mushroomy, a big scoop of which goes into the light-tasting soup.You will also be impressed by her dumpling, which she packs it to the max with prawns and artfully wrapped only with one hand. Grandma says this is Cantonese style, only prawns, no meat.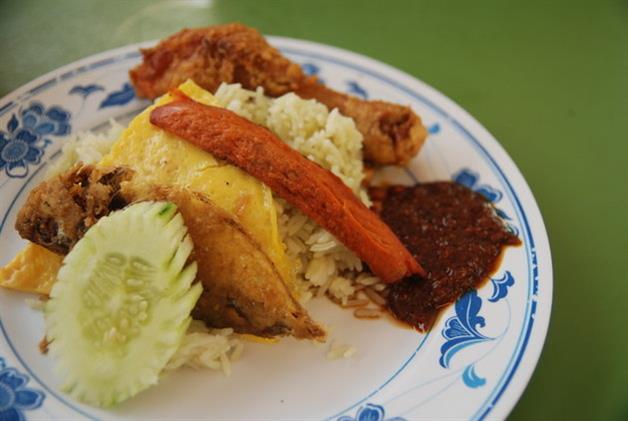 Pandan Leaf Nasi Lemak, #02-43, 5am -1pm (Close Sun & PH)
At 12pm on a regular weekday, this stall was almost done for the day. According to a resident who has been living in the district for 30 over years, they are the most popular amongst the three nasi lemak stalls. Here is why we agree: the rice has very strong pandan leaf and coconut milk accents and flavour, the fish, dabbed in flour before frying, has a light airy crispy skin and the fried chicken drumstick has similar texture with a savoury marinade and juicy flesh. We would love it even more if their rice wasn't so lumpy and the otah so dry. But, at a mere $2.50 for all that, only a louse and his miserly cousin would complain.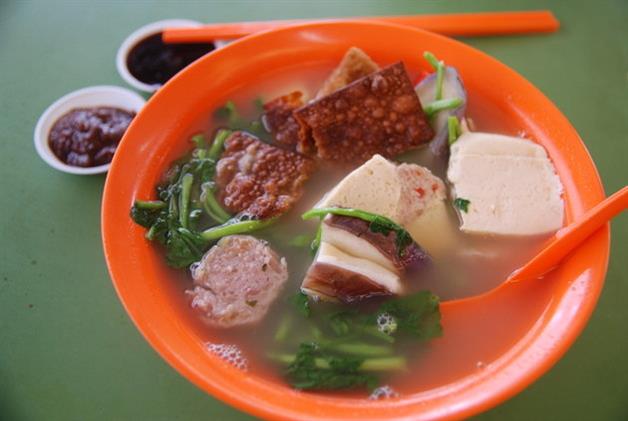 Rong Xing Hakka Yong Tau Fu, #02-01, 8.30am-2.30pm (Close Sat)
Out of these five stalls, this is the only one who is unlikely to resume business after the break. The lady boss says it's becoming too tough to be a hawker, with rising cost and customers complaining over a 10 cents price hike. She is the younger sister of the owner of another yong tau fu stall at 02-04. Disagreements drove her to go on her own. The ingredients are evidently handmade – the meatball contains bits of fresh coriander for extra flavour, and the stuffed chillies are still crunchy and juicy. The highlights are the sauces which she makes herself. Unlike the usual heavy, cloying factory-made sweet sauce, hers is well-contained and even inviting like a raspberry jam. In fact, its translucent dark red colour makes it look just like one!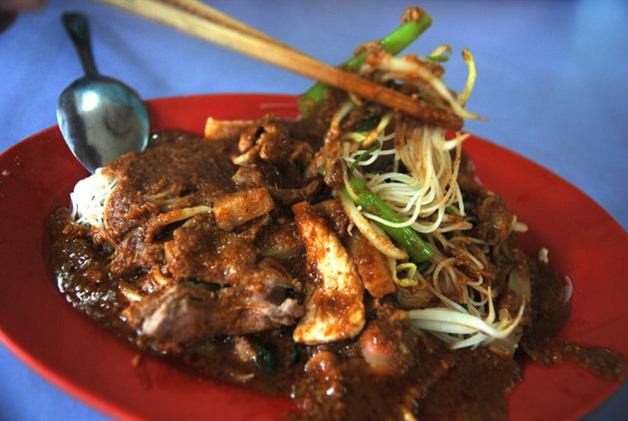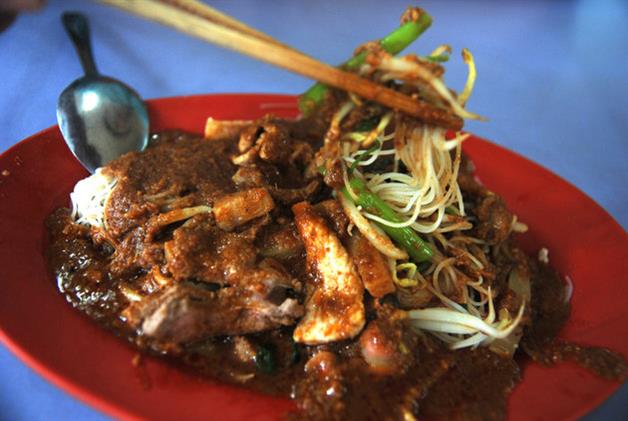 Teochew Satay Bee Hoon , #02-46, 7.30am-4pm
Another hawker who is already in her 80s. She's been in this line for 49 years, starting out at Chin Swee Road and then moved to this food centre when it was opened in the 70s. Her version of the satay bee hoon sauce is thick, gritty and savoury. We loved it but wished she had been more generous with it to with al dente bee hoon. The liver is cooked soft enough to chew and slightly powdery. The cuttlefish is cooked just right but the pork slices are too tough. She was quoted by the local newspapers that she adds lou han kuo (said to have "cooling effect") to her sauce to balance the "heatiness" (the cause of sore throat, traditional Chinese medicine sinseh believe) of peanuts. There's also a twist of nutmeg to enhance the fragrance.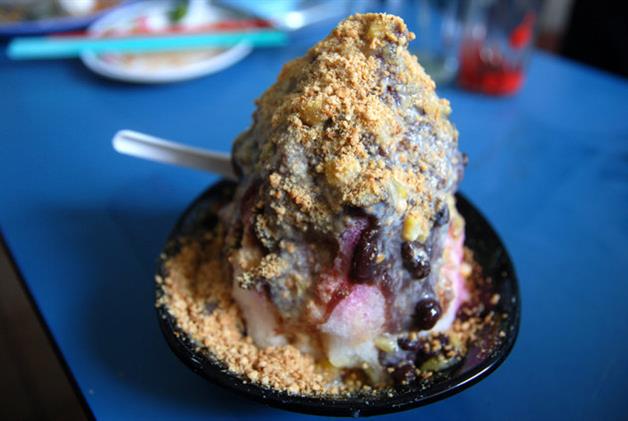 Annie Peanut Ice Kachang, #02-36, 10.30am-7.30pm (Mon-Fri), 10.30am-6.30pm (Sat), 11am-5pm (Sun)
They are themselves famous for being true to the quintessential Singapore dessert – ice kachang – with a heap crushed peanuts. Smart, because many people like the fragrance and texture that the peanuts add, but there's a downside. The nuts overshadow the artificial yet, in this context, all-important flavourings. A companion suggests to ignore the fact that it is an ice kachang – it helps, a little. They score points on the sweet, mushy red beans and cream corn though.