Fave 5 Tofu Dishes
By Sheere Ng - Monday, Jul 01, 2013
It is soft, silky and smooth, also high in nutrients, low in fat yet yummy. It is therefore no surprise that tofu has gained a foothold in many cuisines. The following dishes showcase its versatility. They are also some of our favourites…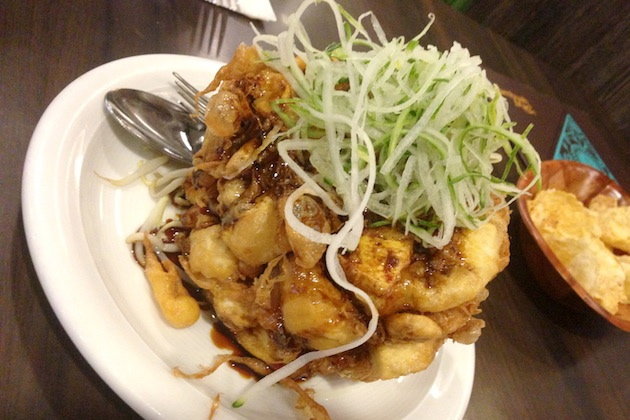 Tauhu Telor Tambuah Mas, Tanglin Shopping Centre, 04-10, 11am-10pm
It looks similar to the Chinese yam ring and it's as likeable. The egg and tofu mixture block is fried crispy, light and fluffy. It is a multi textural sensation in the mouth with the crispy egg edges and the chuncky soft tofu. The kicap manis (sweet and salty soy sauce) drizzled over keeps you at it. If you like it spicy, ask for a plate of sambal belacan. The juicy shredded cucumber atop adds refreshing touch.
Century Egg Tofu with Tuna Tartare LP+Tetsu, Tanglin Mall, 03-18, 11.30am-2.20pm, 6pm-10.30pm
They present it differently – with umami flavour from the bottom layer of tuna tartare, sweetness coming from the crab meat mixed into the tofu pudding, while the century egg comes in two parts: a layer of jelly and the yolk that comes in the form of foam served on top. The flavours are rounded, suitable for people who are put off by the earthiness of century eggs.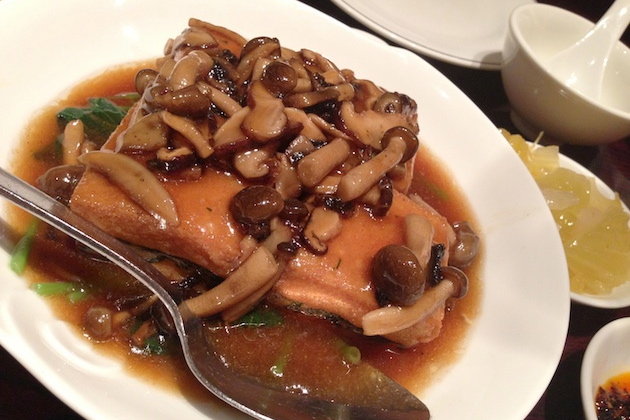 Spinach Beancurd with Mushroom Imperial Treasure (Teochew Cuisine), Ngee Ann City, 04-20a, 11am-2.30pm, 6pm-10.30pm
This is a classic dish found in many cze char stalls as well as Chinese restaurants. The version served here is well prepared. The tofu's exterior has a well fried and pleasantly caramelised flavour. It also leaves a sweet after taste.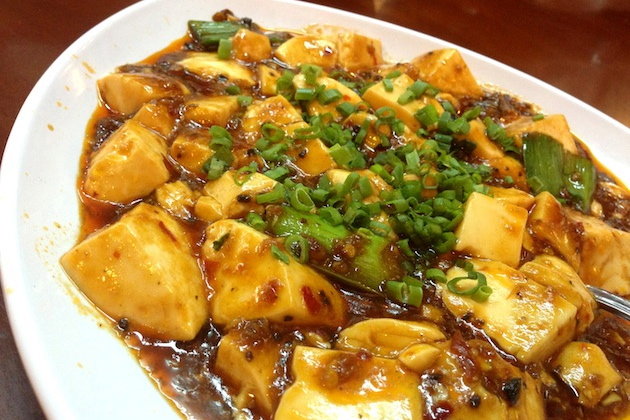 Mapo Tofu Lao Si Chuan, 249 Outram Road, 5pm-5am
True to its name, this mapo tofu is sufficiently numbing, although we would like it to be spicy for that's the kick of eating Sichuan food (the wait staff may have asked the chef to omit the chilli seeing that we're Singaporeans). Nevertheless, this rendition is aromatic, punctuation with the flavour of fermented soy bean.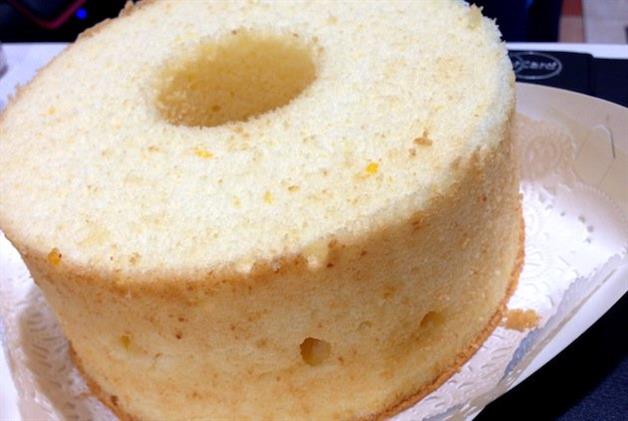 Tofu Chiffon Flor Patisserie, Takashimaya Food Hall, B2, 11am-9pm
Silken tofu is added to make a light and pillowy chiffon. There's no fermented taste of tofu (may not be bad news for some), mostly the citrus flavour of orange (or chocolate, depending on the flavour you choose).