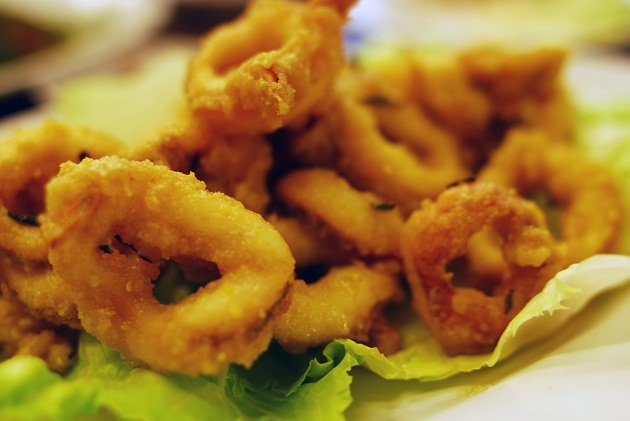 Fave Dish Of The Month: Salted Egg Sotong
By Text by Sheere Ng ; Image by KF Seetoh - Friday, Sep 21, 2012
Salted duck egg, that sharp, briny (egg white), rich, creamy and oily (egg yolk) delicacy, is the only form of duck egg we could get in Singapore (fresh duck eggs are not imported). So we all make do with this salted version and various renditions have been created in restaurants, cze cha, economic rice stalls in as many forms as how chicken eggs are used – in soups and in deep fries.
Back in the old days, as with today too, people ate it with plain porridge, wrap it in bak chang and mooncakes. It was quite an ingenious way of introducing an earthy saltiness to a dish. Then, dim sum chefs use it to make salted egg custard buns (liu sha bao), which is gaining approval with the masses here over the last few years. We also see salted egg in stir-fry dishes, such as Chinese spinach with three eggs (chicken, salted and century eggs), and finally, the magical union with butter and crabs which turned into one of the best seafood icons here. This approach, we remember, was a method adopted by tai chow (Malaysian version of cze cha stalls) across the Causeway over a decade ago.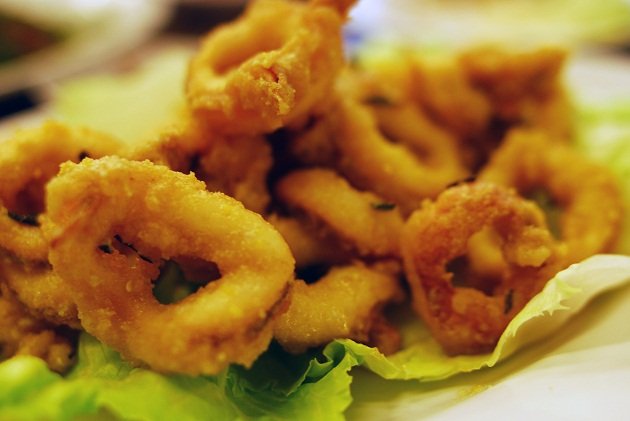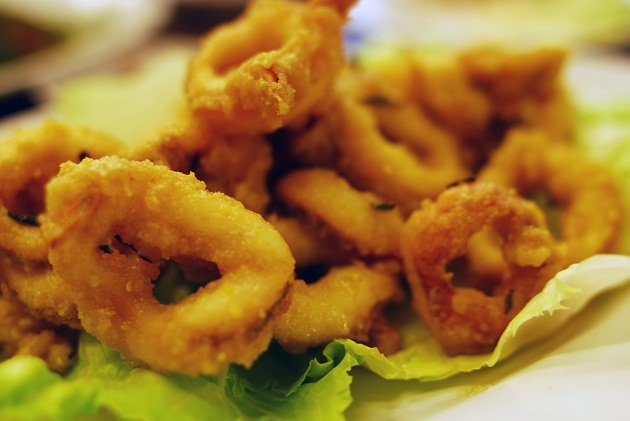 Then, one by one, prawns, pork and bean curd found themselves paired with that salty, creamy, sinful but addictive golden sauce. Then came sotong (squid). In the hands of a sotong (slang for clueless) cook, this can be disaster. They either overcook it or over simplified the recipe. By nature, sotong's softness (if doneness is right) does not go well with the creamy sauce. There is no contrast in texture hence the sauce, instead of clinging on, glides off the seafood's slippery surface.
But there are exceptions. The chef at Old House, a little restaurant in Neil Road that opened earlier this year, is smart enough to first cook calamari out of the squid, then tossed in a wok of fragrant and spicy salted egg yolk sauce over high fire, to sear and seal in the flavour. The timing and heat has to be just right, so that the batter remains crispy even though the sauce has long been infused into it. The flavour is satisfyingly savoury, sweet and buttery and the texture is a good balance between creaminess and grittiness.
How much did we enjoy it? We went "wah, wah, wah," on first bite. First reaction, we always say, cannot deceive. Plus, it took only two, post-lunch filled tummies, to wipe out the entire plate.
We hope this was no fluke in the kitchen.
Old House
25 Neil Road
10am-4am