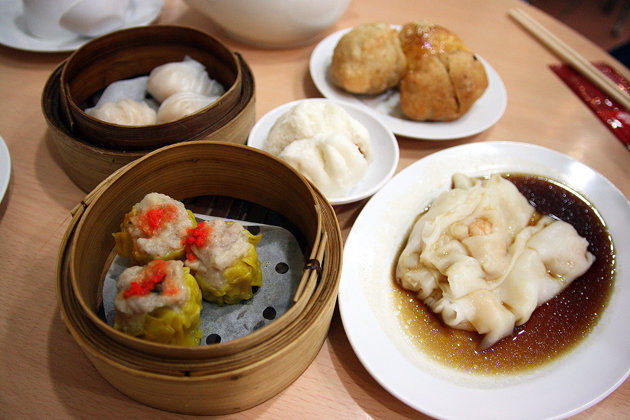 Fave Five Budget Dim Sum
By Catherine Ling - Thursday, Aug 09, 2012
We are a nation in love with the little bites that touch our hearts – "dim sum". But we also love a good bargain, so dim sum on the cheap gives us an added thrill. Of course, we won't get the kind of refined execution that gourmands demand, but if you have good company and an end-of-month makan budget, a few platters of rustic dim sum with hot oolong tea can warm hearts.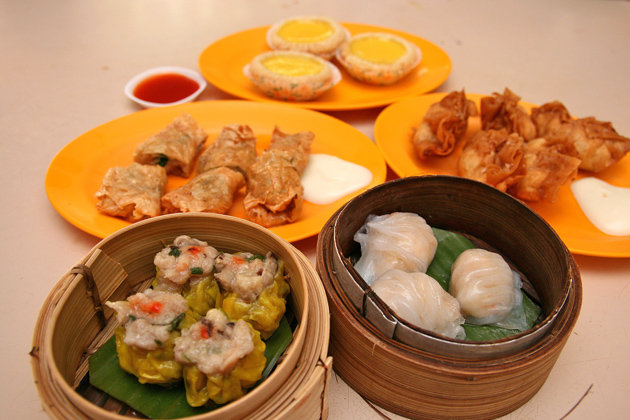 NEPTUNE HONG KONG DIM SUM, 84 Marine Parade Central, #01-176
Their crispy shrimp rolls in beancurd skin (S$3) and lobster puffs (S$3.80 for five fried dumplings) are bestsellers, but the staples like har gau (S$2.80) and siew mai (S$2.80 for four pieces) are acceptable for a hawker offering. The mini egg-tarts have a crumble and flaky crust. There are 24 items to choose from and these guys operate fairly long hours too – so you can get dim sum even in the late afternoon. It's a hawker centre setting, so go past peak hours to avoid the heat and crowd.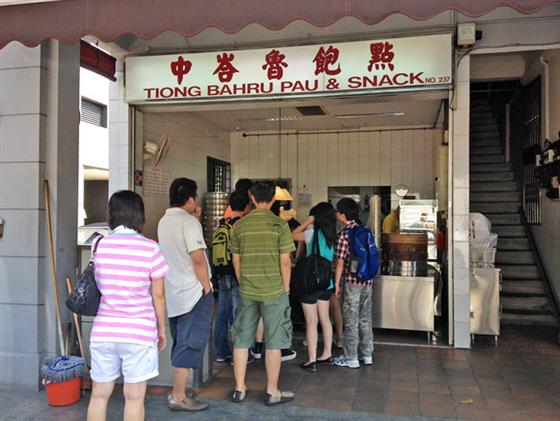 TIONG BAHRU PAU & SNACK, 237 Outram Road and branches islandwide
There isn't any sitting area for customers at the original Outram Road outlet, so it's all grab and go. They are more famous for bao and fried snacks, but you can assemble your own little dim sum feast from their selection and devour them at the nearby Tiong Bahru Food Centre over your favourite beverage(remember to clear your trash as the cleaners frown on "outside" food garbage.) The siew mai (70 cents each) is huge, chunky with bits of fats and really old school. The big bao (S$1.60) is also popular. Try the soft and fluffy char siew bao (80 cents) – the generous filling is not sickeningly sweet or garishly dyed with colour.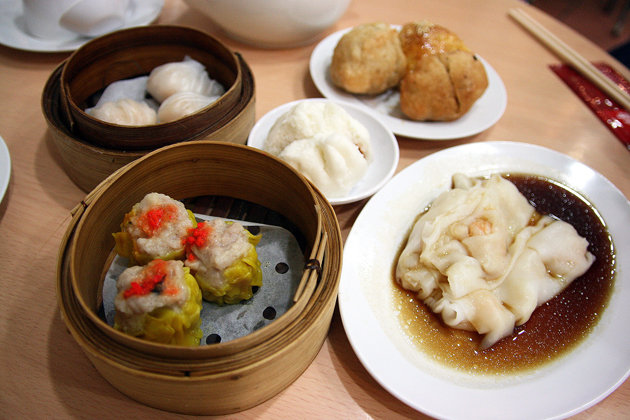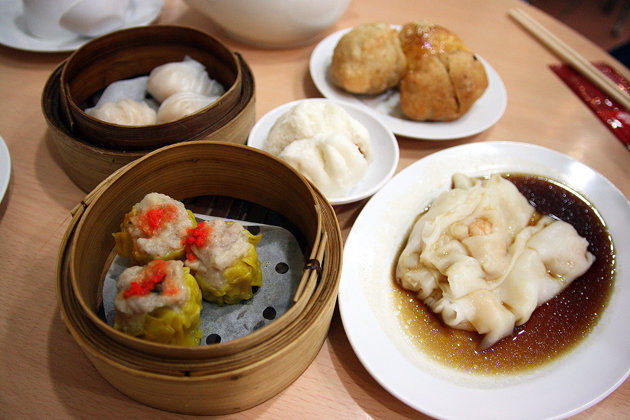 TAK PO, 42 Smith Street
There are several budget dim sum places in Chinatown, and Tak Po is one place where you can enjoy a wide variety in air-conditioned comfort. The har gau (S$2.70) is a bit floury, the siew mai (S$2.60) is quite lean, and the ham sui kok (fried gummy dough pies with minced meat ,S$1 each) is jumbo-sized! The char siew sou (S$1.10 each) is also pretty big, with a very buttery crust. It's much better than the steamed bun version. And if you happen to be in for claypot pig's liver with dried chili, frogs legs, Hong Kong style boat congee and steamed rice topped with salted fish and pork, Tak Po has it all for less than S$10 a dish.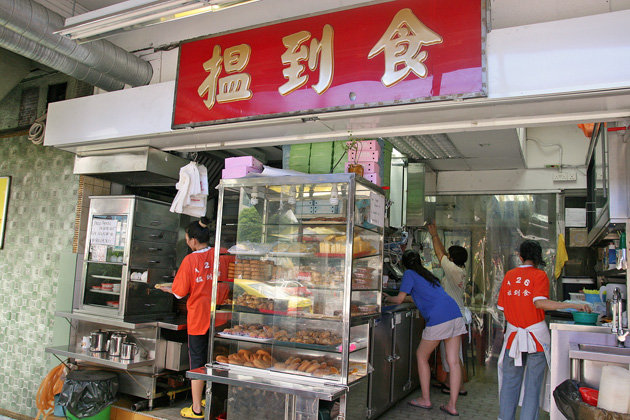 WAN DOU SEK, 126 Sims Avenue
One can very easily mistake the cluttered shopfront for just a takeaway bakery or snack shop, but head on inside beyond the thick plastic curtain strips and you'll find seating for about 15 tables. The basic siew mai, har gau, char siew bao are not stellar but try their kong bak pau, beef-wrapped enoki mushrooms or the very sinful deep-fried signature tofu. Prices are generally in the S$2-4 range per basket of dim sum. The good thing about this place? It's open 24 hours, so here's to dim sum anytime of the day! They offer alfresco five foot way seating at night.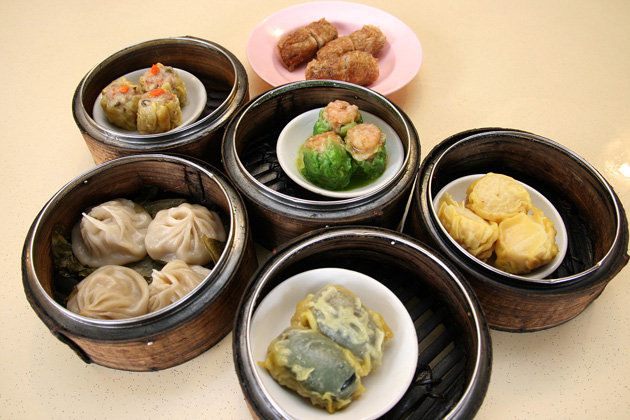 LAI KEE PAU, Block 69 Bedok South Avenue 3 Branches at Block 107 Clementi Street 12, and Block 207, Bukit Batok Street 21 Avenue 6
Deep in the heartlands, you'll find Lai Kee offering quite a variety of steamed dim sum, glutinous rice and buns. They do different toppings (mock scallop, century egg, shrimp, fish) and permutations with a siew mai or fried tofu base. It's not restaurant quality, but at S$1.80 per basket, few would complain. Skip the xiao long bao (S$3.50) though – it's got the hardened dried pleated top we all dread.