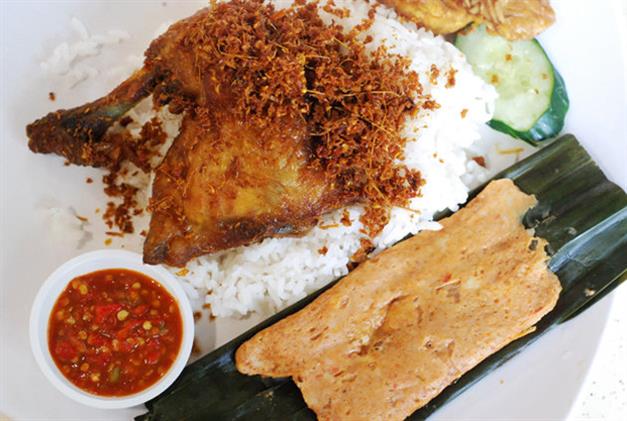 Fave Five Otah
By Elaine Ng - Friday, Dec 28, 2012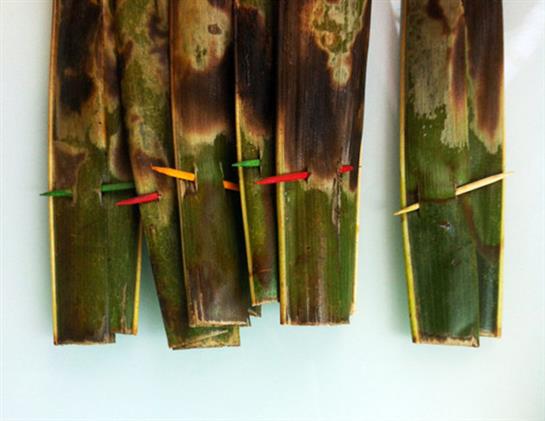 Whether spread atop our breakfast toast, as an accompaniment to nasi lemak at suppertime, or simply on its own as a snack, the otah (or otak in Malay), is well loved by Singaporeans, Malaysians and Indonesians alike.
The otah name is almost unimaginative – "brains" in Bahasa language. But if you've grown up with this culinary sensation, it's quite clever actually. It is really spiced up fish paste in an amalgamation of aromatics like chilli, garlic, shallots and lemongrass with flour, egg and coconut milk. The mixture is wrapped in coconut or banana leaf and steamed in its own juices before grilled over charcoal to attain that smokey yet moist aroma.
As humans get creative, there are now various other versions, such as prawn, squid and crab, on top of the traditional parcels of fish paste too. We look at five places we could turn to for these steamed parcels of mushy goodness cradled in fragrant coconut or banana leaves.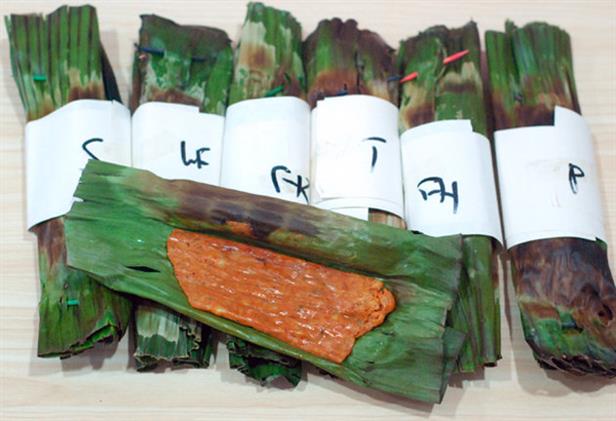 1. Nam San Mackerel Otah 267 Joo Chiat road Opens 7am to 7pm daily
Arguably, the most popular shop specialising in this snack. This little shop can be easily found simply by following the strong whiffs of mackerel otah along Joo Chiat road. A male staff, surrounded by at least 10 smoking-hot open grills, singlehandedly barbeques all seven flavours of otah — mackerel, fish roe, fish head, white fish (non-spicy), squid, prawn and Thai — all cradled in banana leaves. The popular favourite is the thick yet moist and tender original mackerel flavour. We thoroughly enjoyed the Thai otah too, just a tad spicier with a heavier use of lemongrass, but the bones in the fish head otah proved to be too much of a hassle.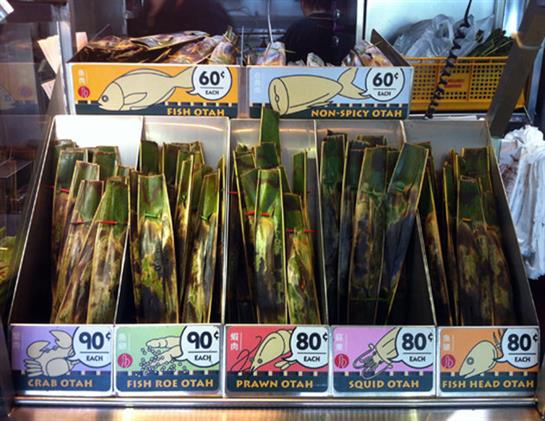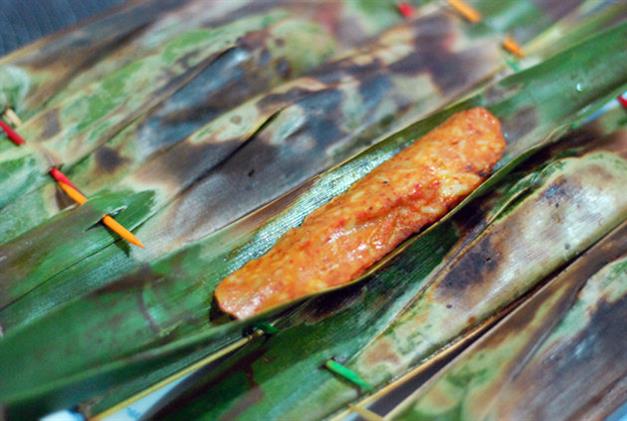 2. Lee Wee Brothers Old Airport Road Food Centre, Blk 51 Old Airport road #01-79 Opens 9am to 9pm daily
Should variety be the name of the game, then Lee Wee Brothers with ten flavours — fish (coconut leaf), non-spicy, fish head, fish roe, squid, prawn, crab, banana leaf fish, banana leaf squid, and banana leaf prawn — wins, hands down.
The banana leaf flavours are a tad moister as well as bigger (and accordingly pricier) than those wrapped in coconut leaves. The finely mashed flavours here tend to be spicier but we would say not to bother with the non-spicy version… unless you like otah-shaped fishballs although this version is favoured by the Indonesians. Fish head otah here is filled with shatters of bones too though not as much as that of Nam San's. Other than the crab otah, which was well mixed with shreds of crabmeat, we felt somewhat cheated by the squid and prawn otah — both simply fish paste with their namesakes encrusted.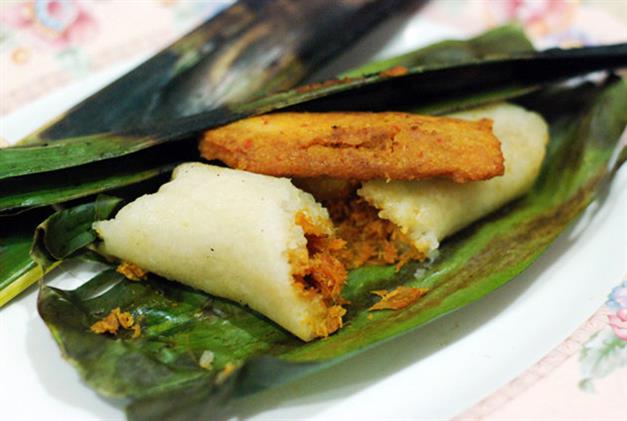 3. Otak Otak Kampong Wak Murset Geylang Serai Market, 1 Geylang Serai, #02-165 Opens 10am to 8pm daily, 2pm to 12am on Ramadan
There may be just one flavour of otak here but it alone is enough to draw a sizable crowd around the stall on a weekday afternoon even with an extremely efficient family production line. Son preps the otah at the back of the stall while dad grills the otah. Mom packs it and is sold by the bulk in packets of five (five for $2) — in their brown bags. Another son collects payment. Truly kampong style. The product is gritty and quite unlike the finely mashed fish paste otah elsewhere. Knowing the spice threshold of our Malay counterparts, we were surprised it wasn't as spicy as it was sweet but enjoyed the exceptional lemongrass scent. Try also their fragrant glutinous rice with candied desiccated coconut as a sweet accompaniment to the otak.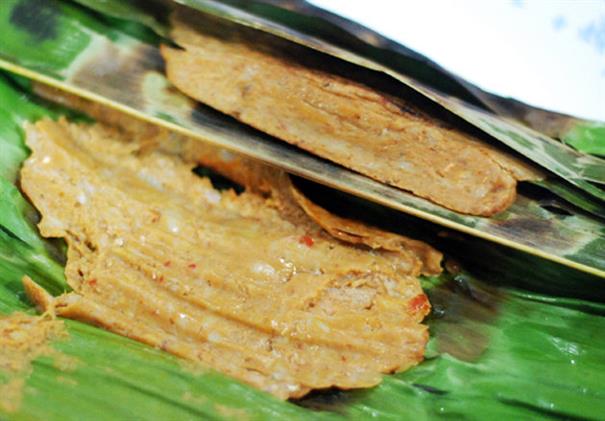 4. Hiang Soon (Otar) Food Catering, 261 Jalan Kayu Opens 8am to 6pm daily
Like Nam San and Lee Wee Brothers, Hiang Soon supplies otah wholesale to restaurants and hawkers among other organisations. If you are a fan of Chong Pang Nasi Lemak, this is where its otah comes from. There are basically two choices: banana or coconut leaf, and spicy or not. The banana leaf version is more moist, but we preferred the coconut leaf version for its smoky aroma and a slight crisp at the edge. The shop closes upon selling out so do pop by earlier or call to check or chope if you are planning to head down only after 4pm.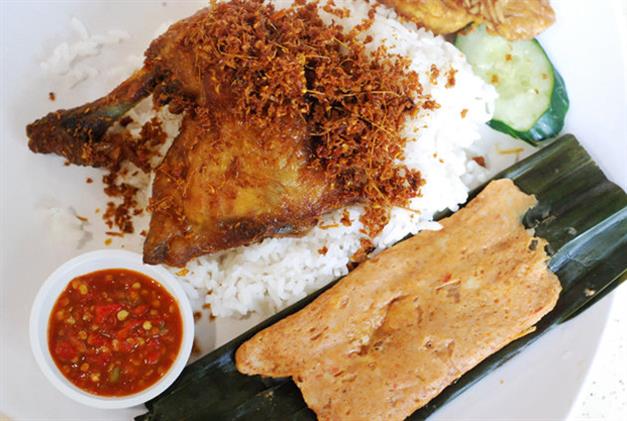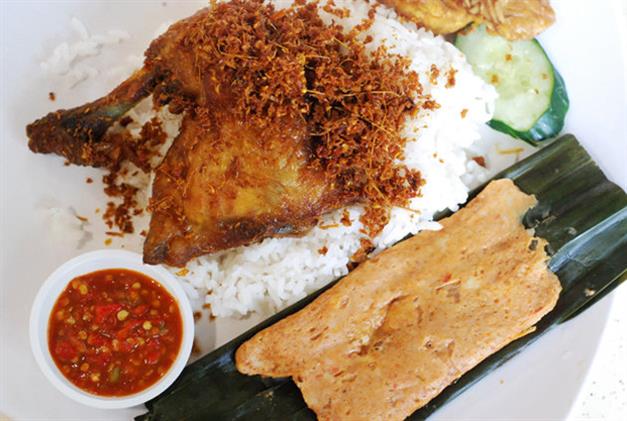 5. Dju Dju Indonesian Food 304 Serangoon Ave 2 #01-14 Opens Tuesdays to Saturdays 7am to 7.30pm, Sundays 7am to 3pm, closed on Mondays
This stall in a coffeeshop boasts many newspaper clippings and photos with celebrities after gaining a name for its ayam penyet, mutton rendang and otah. While we wouldn't return for their surprisingly lacklustre dry ayam penyet or their overpriced rendang, we would pop by if we were in the neighbourhood for their sweet pale orangey otah, a wet chunky blend of squid bits and minced fish paste with a touch of lime.