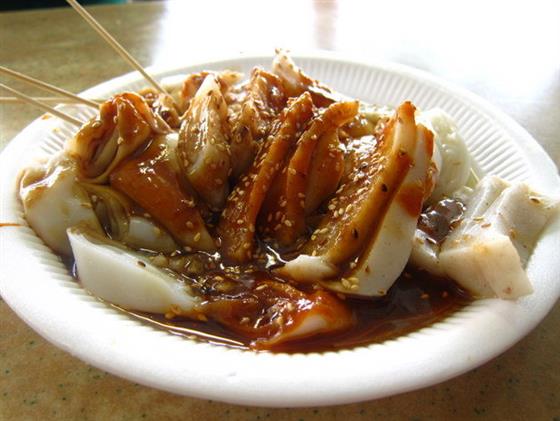 Fave Five "Pigs Intestine Noodle" or Chee Cheong Fun
By TianTianChi - Wednesday, Jan 09, 2013
Chee Cheong Fun which means pig intestine noodle in Cantonese, is a popular snack here but originated in Guangdong province of China. It is versatile enough to be served at street food stalls and also as a dim sum item at posh restaurants. Made of rice flour mixed with water and tapioca or glutinous rice flour, steamed in trays to form a large white noodle sheet, it is then rolled up to form a shape which inspired its unpolished name.
There are broadly two versions. The first is plain and almost flavourless, made in advance or on the spot and usually served with a dash of fragrant oil, soy sauce and slathered with sweet hoisin and chilli sauce. It is finished off with a sprinkle of sesame seeds.
Another version, usually served in restaurants rather than street food stalls, is a little more decadent. Various ingredients mostly meat, seafood or vegetables are rolled in. There are even fruit versions such as durian, which is almost extinct in Singapore now.
In whatever style, a successfully made chee cheong fun must be smooth, fresh, soft, not too thick, resilient and fragrant.
Here are our favourite stalls of five different versions. Do also share with us your own favourite stall or version.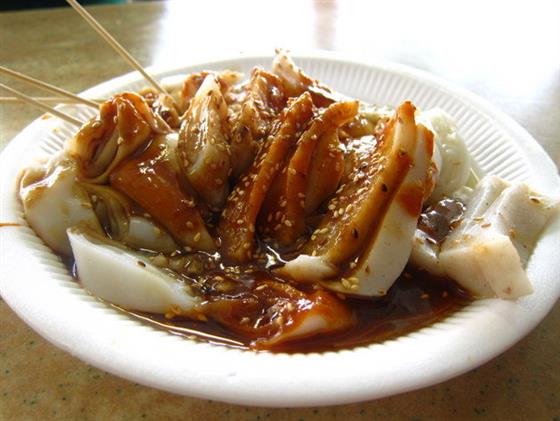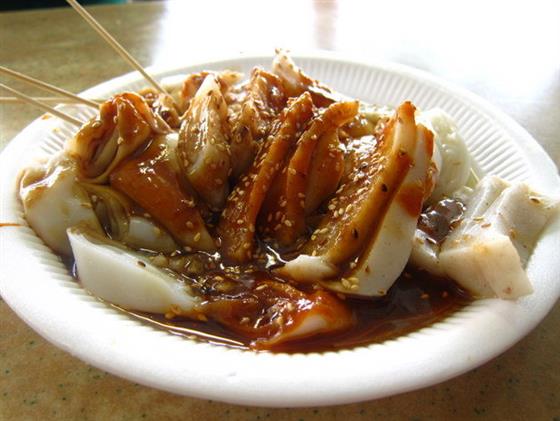 Duo Ji Blk 335 Smith Street #02-216 Chinatown Complex Food Centre 7am-2pm or sold out (Closed Mon)
This is like a shrine for die-hard plain chee cheong fun fans. They seem to be perpetually closed which adds to the mystery, but that's only because there's more demand than supply and they take a break whenever they feel like it. The feisty old lady does it the old school way, snipping the rice roll at an angle to thin strips with a pair of scissors. Just a light douse of fragrant oil, soy sauce, sweet sauce and chilli sauce completes the yum equation. Effortless to bite into and so smooth and slippery it glides down the throat easily. While we love the hae ko (prawn paste) flavoured chilli sauce, do go easy on it. Try your luck to ask for the hae bi (dried shrimps) and spring onion embedded version, but they are rare here. Minimum order is $1.50.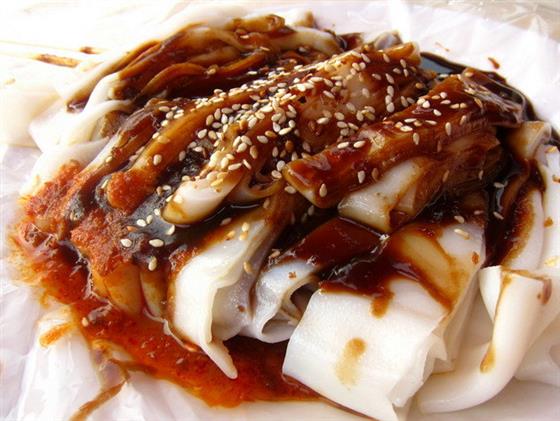 Fried Oyster, Oyster Omelette, Chee Cheong Fun 30 Seng Poh Road #02-51 Tiong Bahru Market & Food Centre 7am-10pm (Closed Mon & Tues)
This is the KL style plain chee cheong fun. Rice flour sheets are stacked and folded before cutting into thin strips. It looks flat instead of rolled up but it still comes smooth and with a satisfying texture. Previously they serve this with curry sauce which is popular in Malaysia but do not find favour here so they now serve it with the usual sweet hoisin and chilli sauce now. You can also top it with sides of deep fried items such as stuffed beancurd, bean stick and even stuffed bitter gourd. Price starts at $1.50, extra for side orders.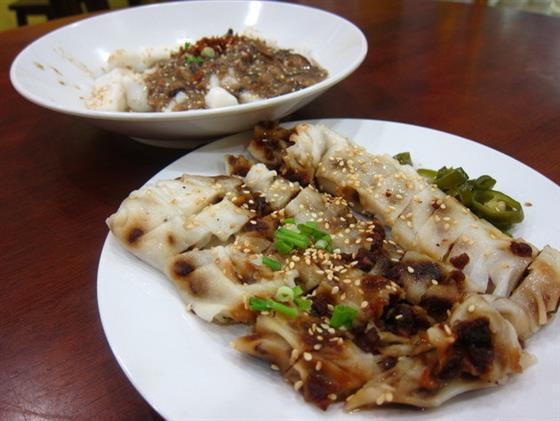 Anson Chee Cheong Fun, 324P Changi Road 7am-8pm
There are few varieties of chee cheong fun here but our favourite is the Ipoh style Anson Special ($2.80). It is made at the premise with the help of a conveyor belt steamer. Rather similar to the Hong Kong style except the fillings are added at the beginning. The fillings look embedded to the rice roll and it appears thick and dry. The chee cheong fun is rather soft and is smoothened with a thin layer of shallot oil. You can bite into bits of mushroom, hae bi and diced turnips which many mistaken to be dried radish. It is tasty enough on its own with no need for any sauce, just perhaps some sambal chilli. It is served with refreshing green chillis.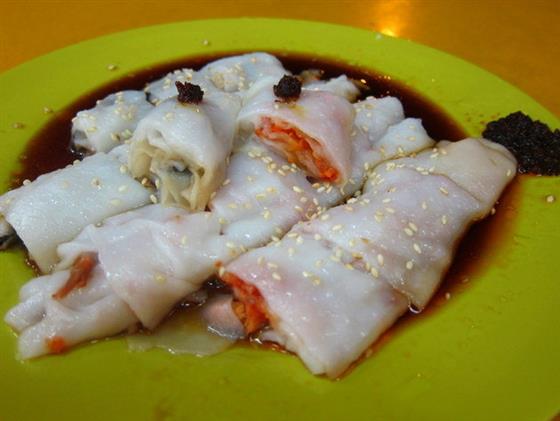 Hong Kong Style Chee Cheong Fun, 965 Upper Serangoon Road 1pm-11.30pm (Closed Alternate Tue)
This stall boasts a 30 years history. Each roll is painstakingly made individually upon order and customers can choose from the prawn, chicken, char siew and mushroom varieties. Flavoured soy sauce is ladled on to the rice roll, peppered with fragrant toasted sesame seeds and a dollop of sambal is added. The rice roll is not too tightly rolled, just enough to hold the fillings well without breaking. It is soft, smooth and is savoury with the fillings. The soy sauce is well-balanced – just bold enough to lift the flavour, and the sambal is not that spicy with ample hae bi to heighten the sensation.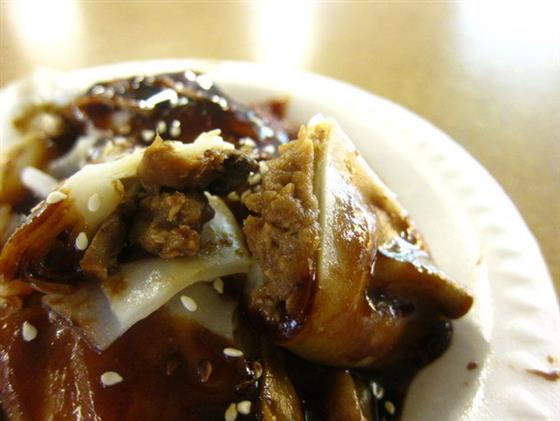 Shang Hai Chee Cheong Fen, Blk 355 Smith Street, #02-174 Chinatown Complex Food Centre 8am-6pm (Closed Mon)
This version is very similar to Hong Kong or the Ipoh Anson style, there is filling in the rice roll too. It is thicker and dryer as it is made in advance and the fillings are rolled into the centre of the roll so that it won't break easily. There is a nice crunch as it is firmer and yet has a slight resilient and chewiness, almost like a soft soon kueh's skin. They serve this with a sweet black sauce similar to those used for soon kueh and sambal. It costs $1.20 per roll.