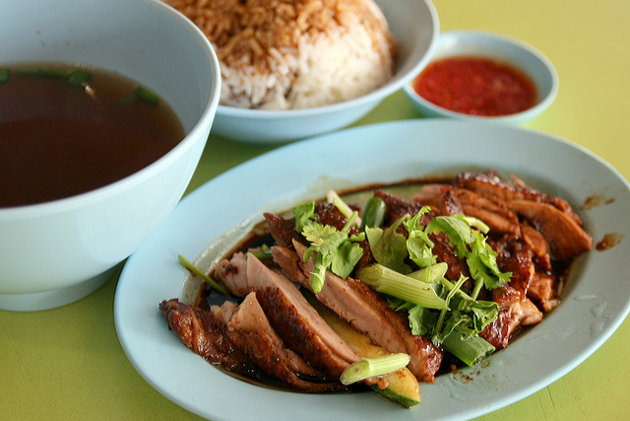 Fave Five Rice Dishes
By KF Seetoh - Thursday, May 03, 2012
Call it risotto, fan, nasi or khao. They are all the same – rice. Give them each an international spin, especially here in Singapore, you get some of the best street style rice meals in the world. They come savoury, meaty, spicy and addictive.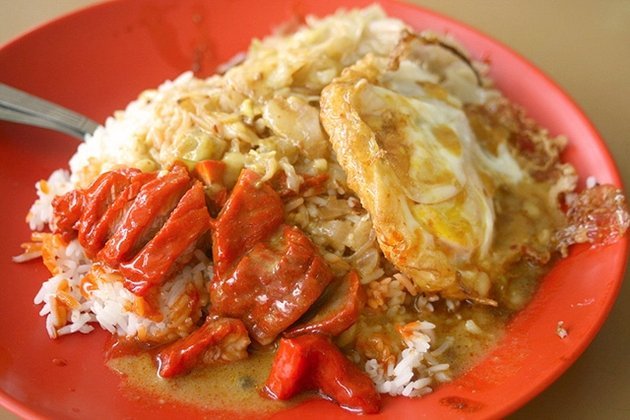 1. Hainanese Curry Rice
Feng Kee Hainanese Curry Rice, 121 Pasir Panjang Road, #01-41 Pasir Panjang Food Centre 4am – 2.30pm, closes on Sundays and Public Holidays (2.5 chopsticks)
Now that they are back after a few years of hibernation in an escape from the harsh MRT construction works around their hawker stall, we can descend on them. These Feng Kee Curry Rice folks open at a ridiculous 4am and close just after lunch. Actually it makes sense, there are a whole bunch of pubbers, insomniac foodies, early bird hawkers and market vendors in that area. They all slather that plate of rice with their two signature sour and savoury curry and top it with popular items like bread crumbed pork chops, fried prawns, curried cabbage stew, fried fish and even a good old bull's eye egg.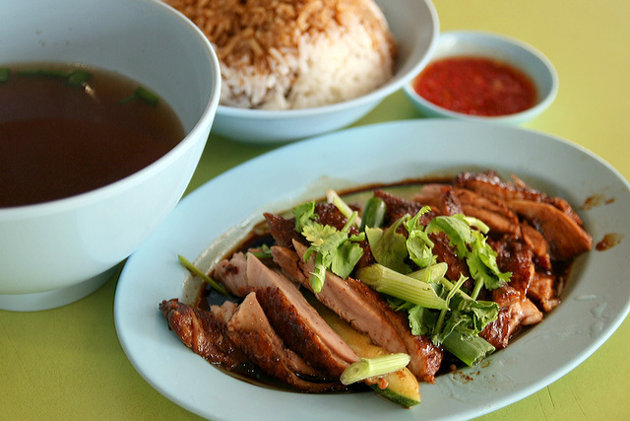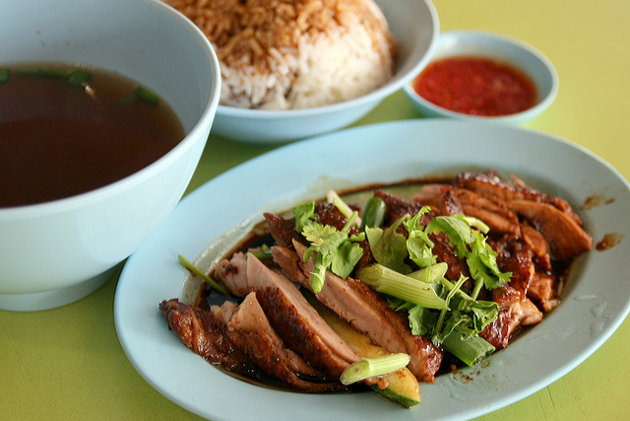 2. Goose Rice
Heng Ji Goose and Duck Rice, Blk 665 Buffalo Road, #01-335, Tekka Food Centre. 10am -2pm, closes on Mondays and Wednesdays.
(2.5 chopsticks)
The lure of this dish from this stall is so humbling and honest. Perfectly and pimply soy stewed goose, and sometimes huge ducks (when they cannot get the goosey supplies as it is rare in Singapore) is placed over a bed of comforting fluffy rice and doused with savoury and light sourish goose sauce. It is very well sliced as the owner takes into account the texture of the meat as well as the grain to maximise mouthfeel (you won't get them stuck between molars that easily). The best part is to get a piece of goose liver to go with it. It's like a common man's foie gras but not challenged by animal activists.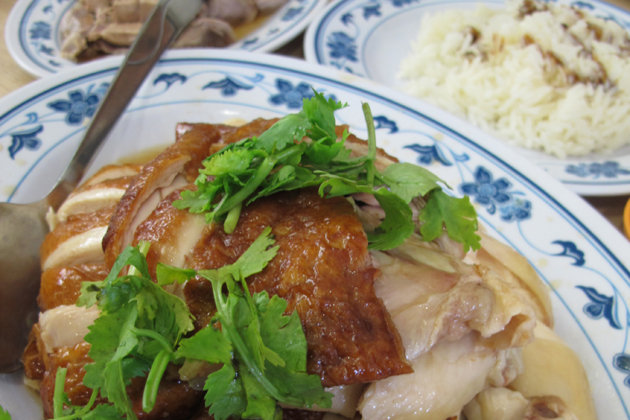 3. Chicken Rice
Yeo Keng Nam Hainanese Chicken Rice, 8 Braddel Road, 1030am – 10pm, closes on Mondays
(2.5 chopsticks)
Now that we've gotten a nice idea about what that famous chicken rice war in Maxwell hawker centre was all about (not much really), we can now begin to look north for better ideas. This little family run institution has been around for decades. Their rice is not as oily (in a good way) as we remembered, but it is still very fragrant. One hallmark of the chicken, it is not just the way it's cooked (classic white and very smooth), but the way they chop it – clean and sharp. They also offer a "roast" version, which is essentially the deep-frying of the poached chicken. Some side dish distractions include salted egg sotong and pig's stomach pepper soup.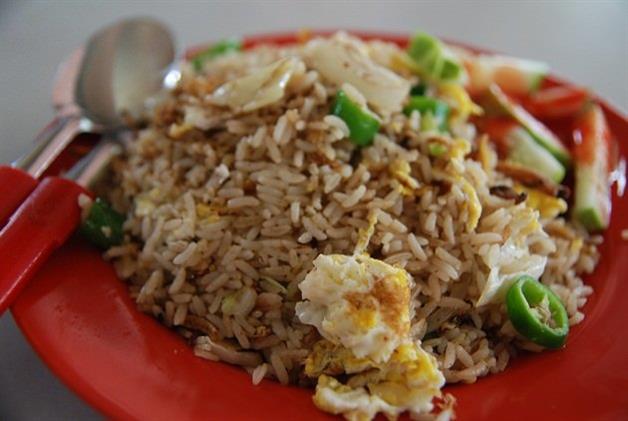 4. Nasi Goreng Putih
NM Abdul Rahim, Blk 503 West Coast Drive, 01-60 Ayer Rajah Food Centre, 10am – 1am, closes on alternate Wednesdays
(2.5 chopsticks)
It is a local Indian invention, involving something Chinese, but not found in India. This confusion about street fusion flavours means nothing once you have that first mouthful. While the famous nasi goreng cousin comes red and sambal spicy, this version comes spiked with white pepper, something the Chinese doesn't do much of. It is slightly salted with soy sauce and salt and textured with eggs, some green peas, cabbage slices and crisped with crunchy ikan bilis. It is a very hearty concoction and a common lunch, dinner and supper treat that goes wonderfully with teh tarek or sugarcane juice.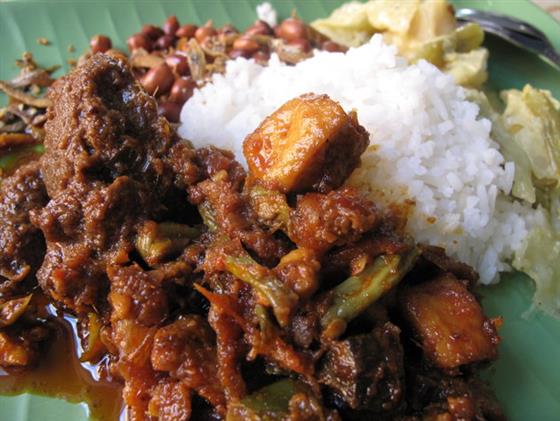 5. Nasi Padang
Sabar Menanti 2, 747 North Bridge Road, 7am-5pm, close on Sundays.
(2.5 chopsticks)
They are part of a family the rules the nasi padang kingdom around Kandahar Street. Many nasi stalls there are all run by their families and their relatives. They began humbly at a corner coffee shop and the lines each day would cause traffic jams (it literally went out to the streets in the 90s). A nice café was set up next door when the coffee shop was demolished and sold. Something, what the owners called "family situation" happened and these original team moved to the current location. Nobody missed out on their beef rendang, sambal goreng, fried chicken, sayur lodeh and assam pedas curries. On a bed of rice, these things are heaven.