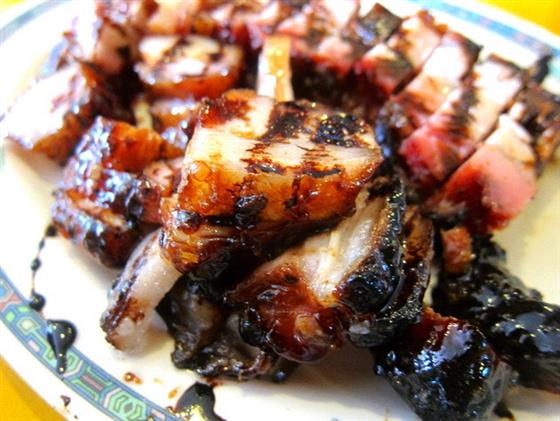 Fave Five Shunfu Mart Food Centre
By TianTianChi - Friday, Feb 22, 2013
Tucked amidst this quiet tiny estate and hidden from the main traffic, this food centre was relatively unknown until one of the flats in the area was reportedly sold for an eye popping $1.17 million not too long ago. According to the National Environment Agency (NEA), this was the last hawker centre build in Singapore in 1985 to house the Lakeview Market and Food Centre. Unfortunately a number of the old stalls have since closed due to retirement and according to some, difficulty in managing the increased rent. This place was made even more famous because of a stall selling non-traditional hawker fare – muffins (but we've given them a miss as they have become too popular for their own good).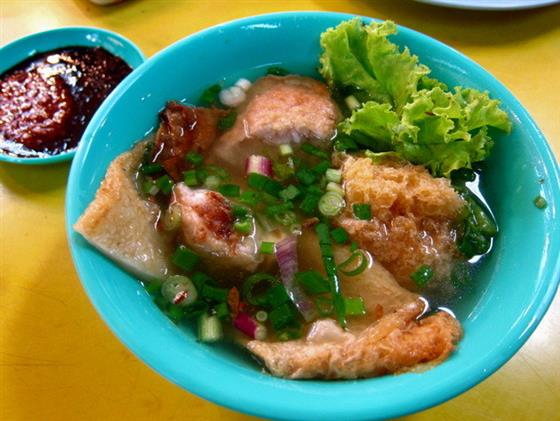 Mei Zhen Hakka Delicacies, #02-26, 7.30am-1pm (Closed Mon & Tues)
The three sisters are one of the very few hawkers churning out perennial Hakka's favourite snacks. Their Hakka's version of soon kueh known as soon ban comes with ample, moist and tasty filling of tau kwa, hae bi, turnip, black fungus wrapped with translucent soft and chewy skin. The popular abacus seeds are fragrant, soft and not overly floury, almost like a mochi. They also offer a mean yong tau fu. The hand kneaded fish paste used to fill up items such as firm beancurd, deep fried beancurd puff that is turned inside out, bean curd skin, bean curd stick, and bitter gourd is given the lift with salted fish added to it. The broth is unusually flavoured with dried cuttlefish for that extra oomph.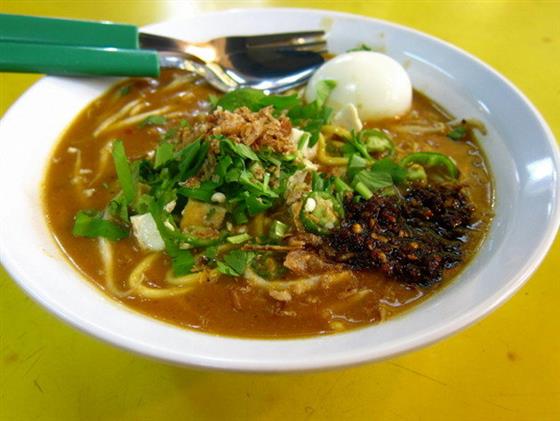 Dapur Asiah, #02-29, 7.30am-2pm or sold out (Closed Mon)
All the one dish meal items here are sold at a bordering-on- cheap $2, yet they do not compromise on the serving portions. The most popular items here are mee siam and mee rebus. No coconut milk is added to the mee siam gravy so it looks a little pale and dull. It is anything but insipid; the stock is packed with an appetisingly sweet, sour and spicy flavour with accents of nuttiness from the tau cheo and savoriness from hae bi. The mee rebus is thick and smooth but not starchy, alluringly fragrant from the spices, nicely savoury and made better with lime and a dollop of their kicap manis sambal. From Tuesday to Friday, they also offer rice meals with a selection of sides starting at $3. Best to go before lunch as most items sell out fast.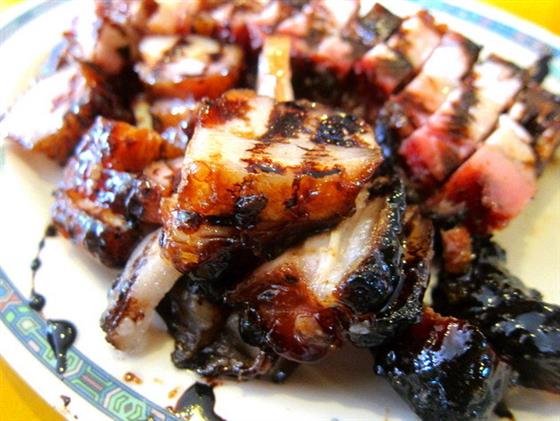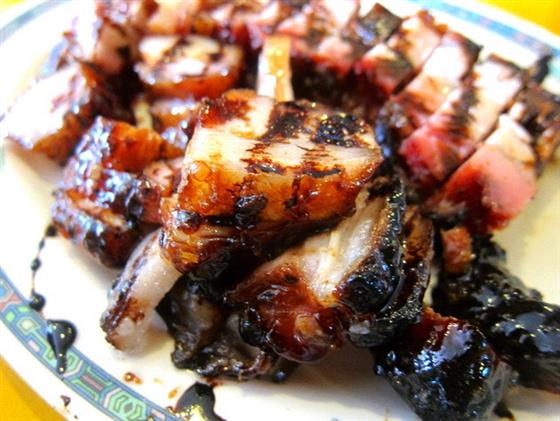 Fu Shi Traditional Roast, Wanton Mee, #02-25, 8.30am-1.30am (Closed Mon & Tues)
The queue starts forming at around 10.30am when most of the roasts are ready and it goes on till everything sells out. The owner is passionate about his food and is always looking to improve the recipes, but we are sufficiently wowed by them already. The roast pork comes with well crisped and crunchy skin and yet retaining the juiciness of the meat. This item is usually sold out before lunch. Char siew comes with an appealing caramelised coating. While they offer a sinful belly pork version, do ask for the half lean and half fat part which comes tender and juicy but without too much fattiness, which can be too overwhelming. While the roast duck is decent, there are better ones out there.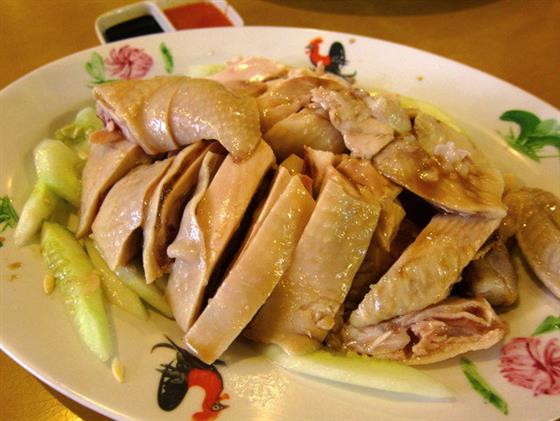 Leong Hainanese Chicken Rice, #02-22, 10am-7pm (Closed ad hoc)
These Hokkien folks are proof that you don't need to be a Hainanese to make good Hainanese chicken rice. The fluffy rice has a light smokiness and mouthwatering aroma of fried ginger and garlic. It does not feel too oily as well. The chicken is plump and the meat is juicy, with a thin layer of jellied juice under the skin. Even the breast meat does not taste woody. They do not drench the chicken with excessive sauce, just a little soy sauce and sesame oil seasoning. The chilli looks diluted but it packs a punch and they use good quality and thick dark soy sauce too.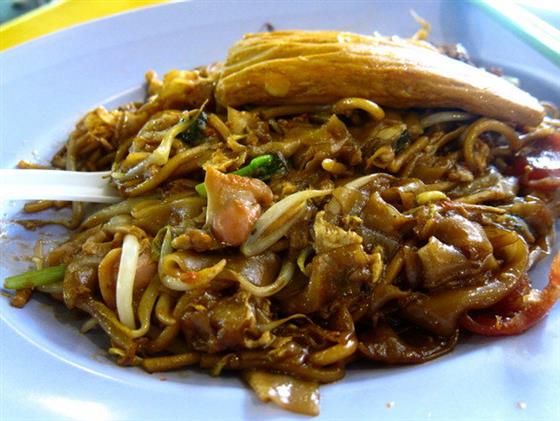 Lai Heng Fried KwayTeow, #02-20, 11am-8pm
They are one of the last few Lakeview fraternity members and have also flourished with several branches in Singapore. Now into the fourth generation and unlike most places that use transient cooks, the family members still man the wok. The wok hei here is achieved with a gas pressure burner with nitro boost, same as those found in top Chinese kitchens. The noodle comes smoky, moist but not too oily, each slippery strand is well coated with their secret sweet sauce and juice from other ingredients, such as Chinese sausages and cockles. The cooking is handled mostly by the daughter of the owner Mr Saw. She does a very decent job but still lacks the magic touch of her father. Their side order of otah is thick and generous with mackerel flakes – fragrant, moist and sufficiently spicy. An unusual combination but many order them to go with the fried kway teow.