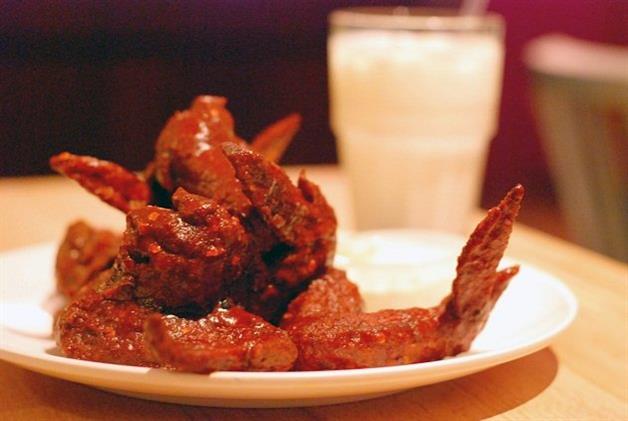 Fave Five Spicy Food
By Elaine Ng - Tuesday, Aug 14, 2012
They make you sweat; they make you cry; some even make you lao sai (give you the runs) for days. Still, spice-junkies crave the tingling, burning, piquant and even numbing sensation for their palates, constantly seeking out their next conquest after each one. But rather than suggesting meaningless and unbearably spicy food, we have chosen pleasure over pure pain. Here are five enjoyable, even addictive, spicy delights for the daredevils.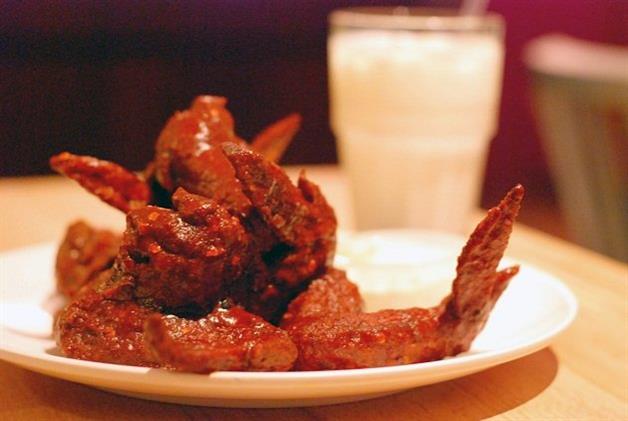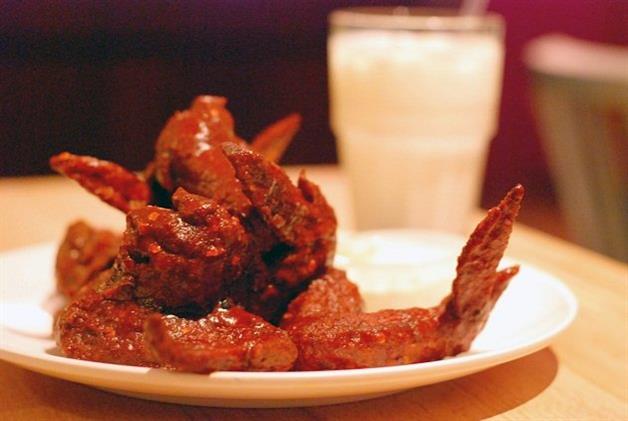 Sunset Grill & Pub (259 Jalan Kayu Relocated to 1030 Sembawang Road )
The hottest buffalo wings in town is back! After a year long hiatus, Sunset Grill & Pub resurfaced with an even spicier alternative choice to pratas and curries at Jalan Kayu.
The restaurant serves up to level 35 though only level 10 is listed on its menu (anything beyond is madness, we've tried level 30). We say start with 10, then build your way up (that is if you've not scorched your throat by then). It took just a nibble of the deep crimson-red Level 10 Buffalo Wings ($23 for half a dozen) with little ominous bumps, and our tongues stung from its addictively piquant sting. Beware of hallucinations from the spice: after a couple of wings, we thought that $10 for a 1litre pack of milk (to fool the sting)—on the menu—was cheap.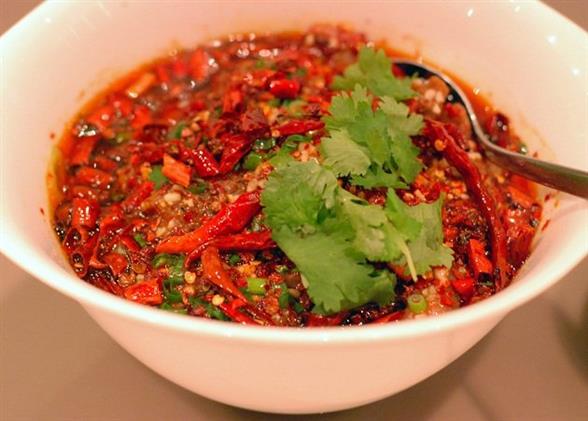 Si Chuan Dou Hua (80 Raffles Place, #60-01 UOB Plaza 1)
Just looking at the bright deep reds from the assortment of sautéed dried chillies, fiery oils and Sichuan peppercorns of Si Chuan Dou Hua's Boiled Sliced Beef in Sichuan Pepper Sauce ($22-$33) sent imaginary beads of sweat trickling down our faces. We chewed the tender pieces of silky beef in this potent concoction, thoroughly enjoying the explosion of savoury, spicy, peppery flavours before the signature numbness of the cuisine set in.
You will want to wave the kungfu tea master over for some tea to douse the flames. Another piece of advice for the uninitiated: wait for the rice to arrive before attempting this intense dish.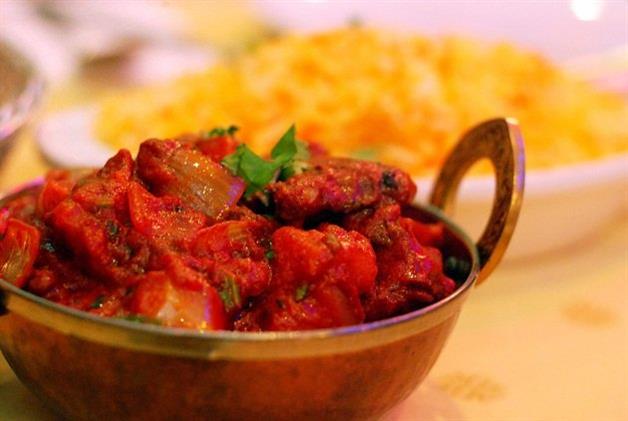 Indian Curry House (three locations islandwide)
Served in a golden metal bowl smaller than one's palm, the Mutton Vindaloo ($17.90) is a mixture of tender mutton, little whole onions and soft potatoes doused in remarkably rich, complex gravy with hints of several Indian spices including turmeric, cumin and cardamom.
We judged this dish to be more flavourful than spicy too quickly. So we slathered the gravy over fragrant fluffy saffron rice and dipped our garlic naan's in. By the time we realised the true nature of this tiny but vicious dish, we gladly ordered a kulfi (Indian frozen yoghurt dessert) to soothe the fire-licked wound.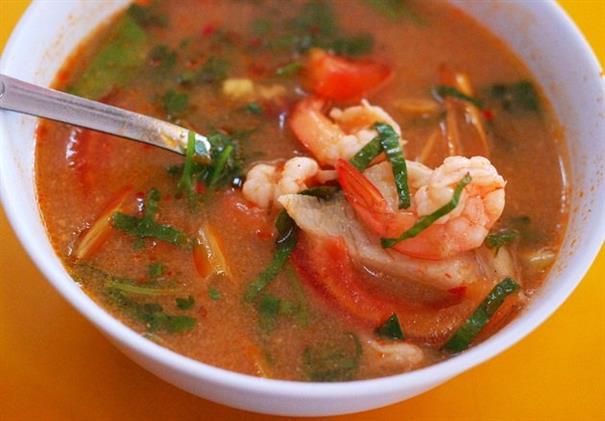 Kaima Thai Food (505 Beach road, Golden Mile Food Centre)
Kaima's Tom Yum Soup ($4) looks unassuming except for the fiery red blots of chilli oil surfaced above the murky broth of prawns, squid rings, sliced fish, straw mushrooms and tomatoes. Dig further and you will find remnants of lethal Thai bird's eye chillies, lemongrass and galangal lending aromatic flavour to this classic Thai soup.
While this may not be the spiciest Tom Yam Goong, Kaima (Godmother in Cantonese) makes hers a version you can't refuse— a good balance between sour and spicy, which will have your spoon hitting the bottom of the bowl quickly.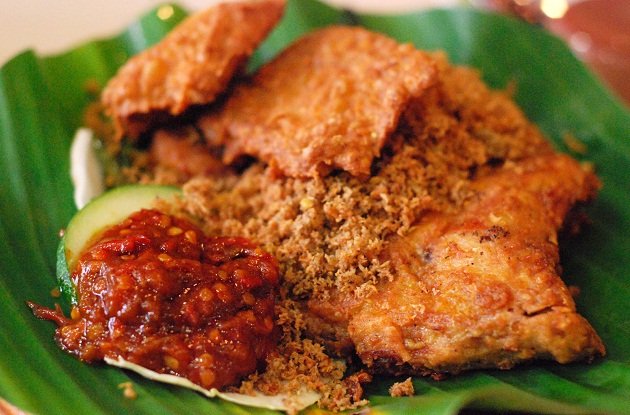 Ria Ayam Penyet (four locations islandwide)
Arguably one of the best loved Indonesian dishes here, the highlight of an ayam penyet (smashed chicken) is often its sambal belachan (spicy prawn paste).
The Ayam Penyet ($6.90) at Ria is served with tauhu goreng (fried beancurd), tempeh goreng (fried soybean cake) and the signature sambal belachan, a dense version brimming with chilli seeds and touches of limejuice. You will find yourself snacking on addictive sambal-laced crunchy chicken batter crisps long after demolishing the lightly smashed fried chicken.