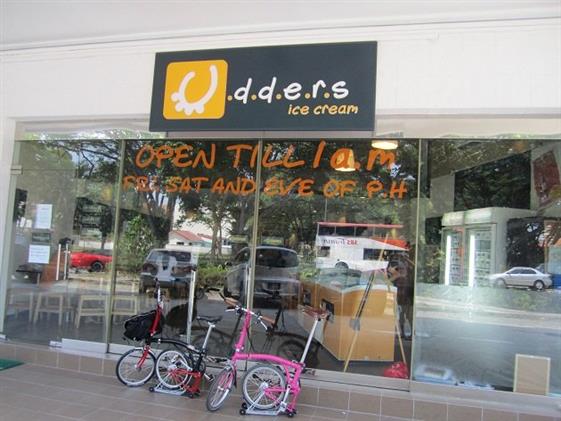 Fave Five Sweet Treats In Siglap
By Brenton Wong - Thursday, Aug 23, 2012
Siglap used to be a sleepy enclave back in the 60s and 70s, peppered with kampungs, a fishing village even and lots of green (read: secondary forest land). Gradually over time, it has now transformed into a laid-back, hip area with a diverse population of locals and, increasingly, expatriates and their families. It's no secret this place is a tucked-away culinary gem. But there is also a collection of attractive sweet secrets hidden in the menus there.
Ice cream is a favourite of mine – and there are currently two home-grown brands in Siglap. The first is Udders – they opened the third of their six outlets here in 2010. Their flavours pack a punch – and the Mao Shan Wang Durian ice cream is a favourite, redolent with the taste and aroma of the king of fruits. Other Asian-inspired flavours include Taro and Orangie Lychee. Of note, also, are their liqueur-laced creations. Their Rum Rum Raisin is so named because it contains double the amount of liqueur compared to the rest of their liqueur flavours. Others include Lemoncello, Tira-miss-u and Bailey's & Bourbon. Oh, and for the liqueur flavours are only for adults – you have to be 18 years or above to order them – they actually ask for a photo ID if they think you're too young!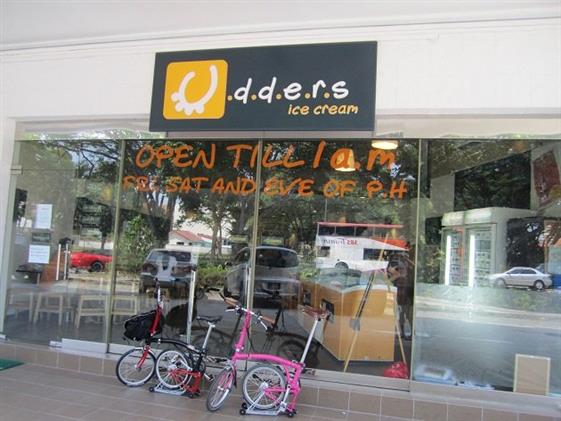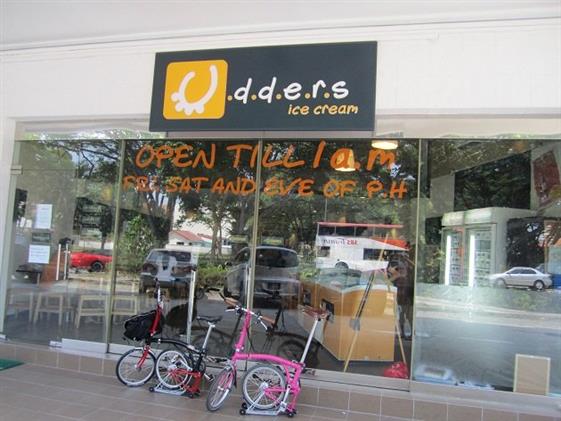 Udders
87 Upper East Coast Road
Sunday to Thursday: 12 noon to 11pm Friday, Saturday and eve of PH: 12 noon to 1am
A shout away is Ice Cream Chefs, which offers a mix-in service with their ice creams. There are over two dozen mix-ins to choose from, including gummy bears, oreos and nuts. You can watch them mix your selection in front of you, as they work the ice cream on the very cold slab of Chef's Rock, like ice cream rojak. Their fruit flavours are stand-outs – like Watermelon, Honeydew and Passion Kiwi Fuz. A favourite of ours is Rose, and there are unusual flavours like Milo Peng, Horlicks and Kaya Lotee on offer.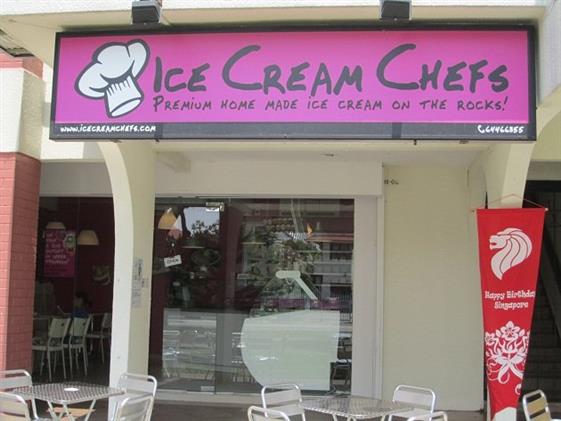 Ice Cream Chefs
520 East Coast Road #01-06
Sunday to Thursday: 12pm to 11pm Friday, Saturday & eve of PH: 12pm to 12am
Sitting at the site of the old Siglap Market, which has now become Siglap Centre, is Dessert Paradise, which has been around for the past 11 years. They dish up warm and cold traditional desserts and cater to shoppers and nearby residents. Their signature warm dessert is the Tau Suan, which is not too starchy and the mung beans are separate and still have a nice bite to them. Cold desserts on offer are Durian Chendol (a bestseller, apparently) and also Ice Kachang. Nonya kuih are also available –my favourites being the colourful, multi-layered Kuih Lapis and also the chewy, eggy Kuih Ambon.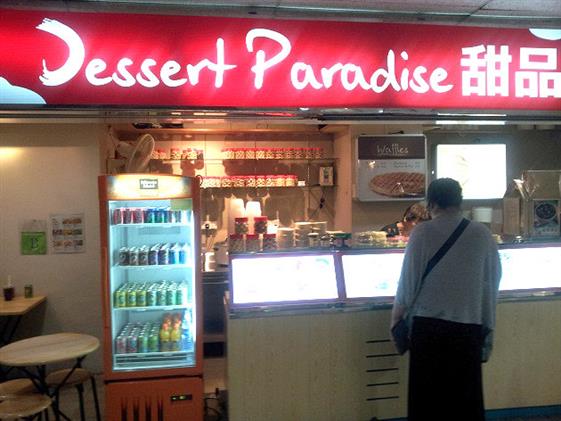 Dessert Paradise Siglap Centre
55 Siglap Road, #01-14
Monday to Sunday: 9.30am to 9pm
If you're hankering for French pastries, this De la Crème is the place to be. Their macarons do not disappoint and are suitably light and yet crunchy – standout flavours include Sea Salt Caramel, Rose, Passionfruit, Gula Melaka and Earl Grey Chocolate. Their Parisian-style layered cakes are confections of deliciousness and you can either eat in and enjoy it with a cuppa, or opt to have a take-out.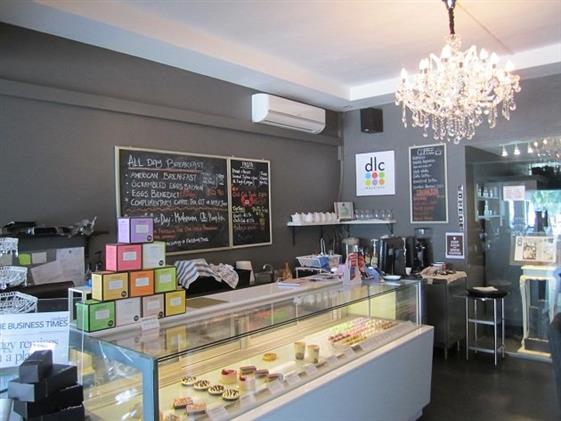 De la Crème
42 Siglap Drive Tuesday: 3pm to 10pm Wednesday to Thursday: 12pm to 10pm
Friday to Saturday: 12pm to 11pm Sunday: 10am to 10pm
Monday: closed
Opened since 1988, this German bakery serves hearty sweets – their Apple Streusel, cheesecakes and brownies are full-flavoured and worth a try. And whenever I hanker for a doughnut, I will make my way down and get their jam-filled delights – the Berliner is a favourite, dense, chewy tasting of yeasty goodness and filled with a jam of red berries ¬– so unlike other doughnuts you find in chain stores, which are usually a little anaemic and taste more like sweetened white bread than doughnuts.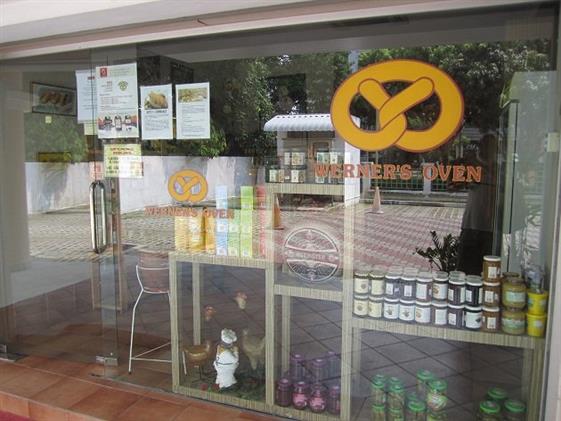 Werner's Oven
6 Upper East Coast Road #01-01/02/03
Tuesday to Sunday: 8.30am to 10.00pm Monday: closed