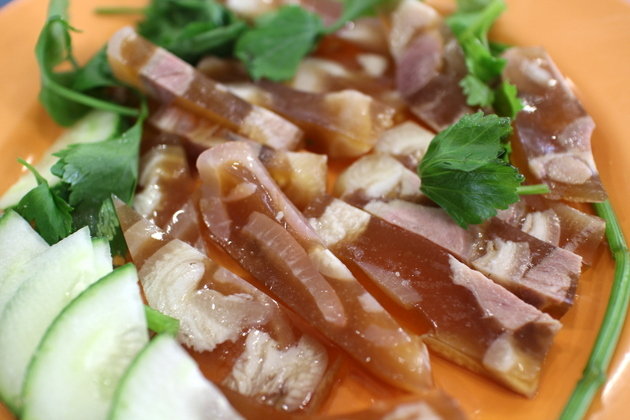 Fave Five Unusual Eats at Jalan Besar
By Catherine Ling - Tuesday, Feb 26, 2013
Jalan Besar is an eclectic treasure trove of lip-smacking treats – Sungei Road laksa, Quan Xiang Yuan restaurant, Swee Choon Tim Sum, Da Jie Wanton Mee, Yi Ji Fried Hokkien Mee, and others tucked away in a dingy corner coffee shop. But take a closer look and you'll see more unusual food you'd be hard pressed to find in other places. Here are five things to try.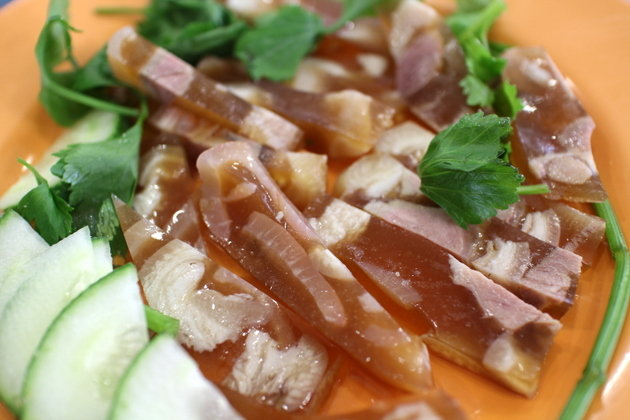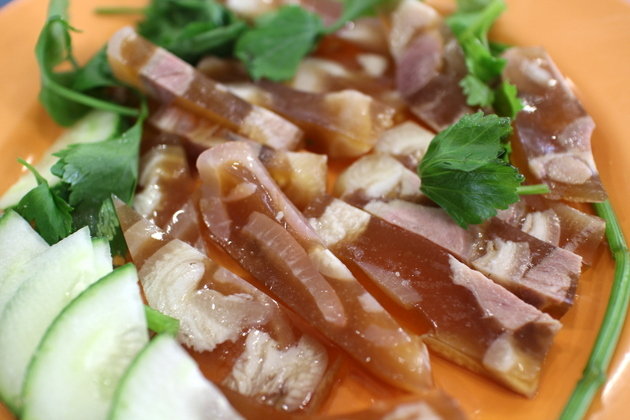 Lao Liang Teochew Pork Aspic and Poached Shark (Stall no.37, Jalan Berseh Food Centre, 166 Jalan Besar)
The lady boss will tell you there's no agar agar involved in this pork aspic (S$5) – it's all pure gelatin, coaxed out of a pork stock that's been boiled for 10 hours or more. This stall is one of the rare few that still makes pork aspic this laborious way. They use fresh pork front legs from Indonesia which are less fatty but more expensive. The firm and chewy texture jellied pork springs to life when paired with the tangy chili sauce. But if you prefer fuller flavours, try their excellent mixed braise (pork intestines, meat, tofu, egg and taupok).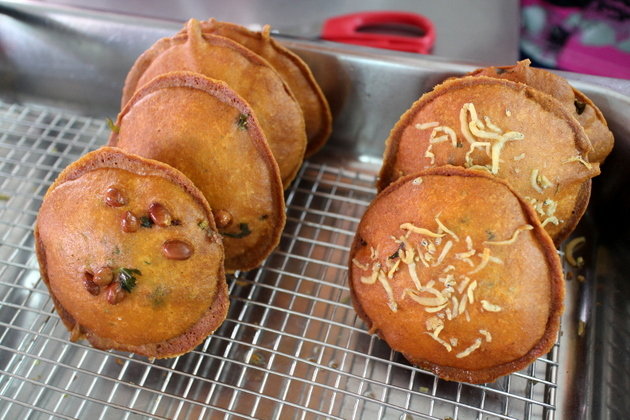 Fu Zhou Poh Hwa Oyster Cake (209 JalanBesar)
These flying-saucer shaped fried snacks have earned a "UFO" nickname. The oyster cakes (S$1.40 each) are stuffed with seasoned minced pork, a prawn and an oyster along with chopped coriander and chives. You can choose either peanut or ikan bilis topping. Best when eaten hot, but these tasty savoury fritters do stay crispy for quite a while. One may not be enough.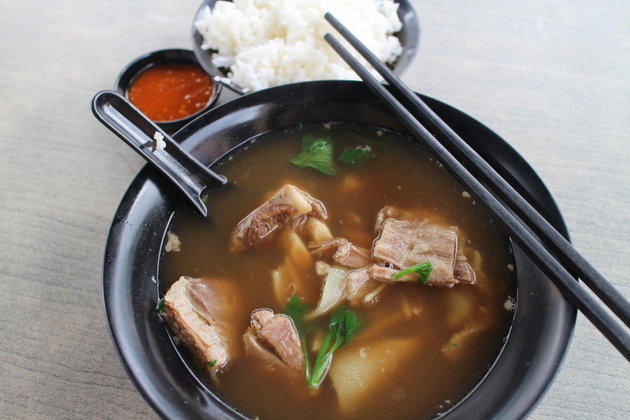 Kong Kee Mutton Soup (209 Jalan Besar)
In the same coffee shop as the Fu Zhou oyster cakes is this stall offering a Chinese-style non-herbal mutton soup. Ginger is used instead of the usual medicinal herbs to balance the gamey aspects of the mutton. The robust broth is a result of boiling mutton bones for hours. You have a choice of either meat (S$4) or the mixed combination with tripe and tendon (S$5). Pity the rice (30 cents) is a bit mushy and the watery chili is too vinegary.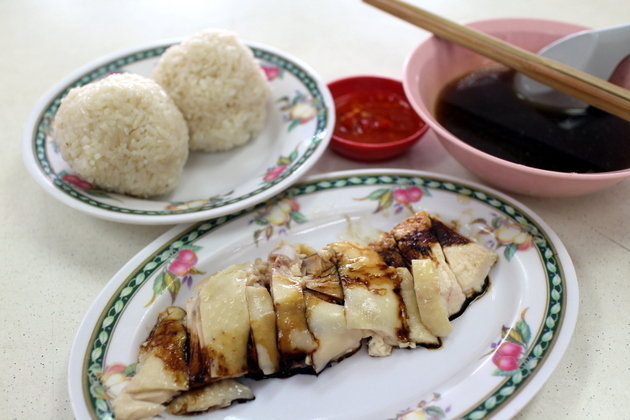 Hainan Chicken Rice Ball (inside Shin Boon Hwa Food Centre, 43 JalanBesar)
Chicken rice is everywhere in Singapore, but have you had it in this compacted ball form? The chicken set (S$3.80) comes with more meat than you get at other places, and two tennis-ball sized mounds of rice. The third-generation owner fries sea salt with ginger and garlic for a smoky and savoury salt blend which he adds to the stock that the rice is cooked in. You can taste the difference; the rice has got more depth of flavour and texture.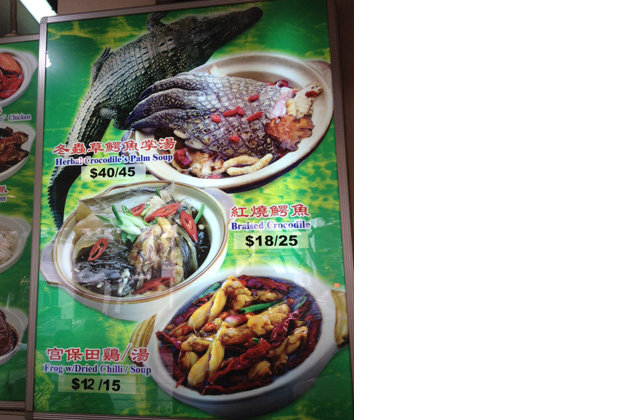 Fu He Turtle Soup (Stall #02-40, Berseh Food Centre, 166 Jalan Besar)
Back at the Berseh Food Centre, you'll also notice this bright and somewhat macabre signboard touting crocodile braised in a claypot or in a herbal soup. Yes, Fu He Turtle Soup specialises not just in frog and turtle soups, but crocodile delicacies as well. Just the place to go on days when you're craving a bite of nutritious reptiles and amphibians.