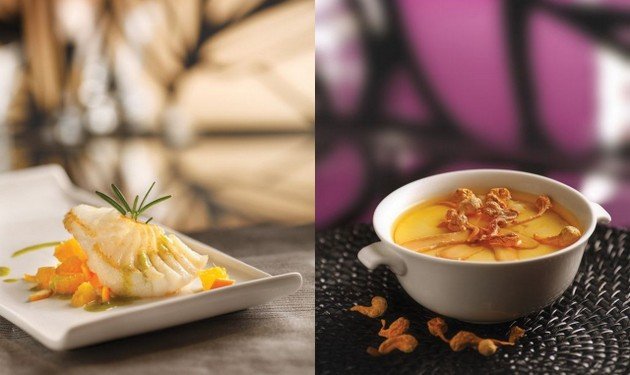 Festive feasting over, eat healthier now
By Tris Marlis - Monday, Feb 18, 2013
After all the turkey, log cakes, cocktails, pineapple tarts and bak kwa, the year end festive season is coming to a close. If your New Year's resolutions include eating healthy, and you suddenly feel arthritic and lethargic all over, well, here's a good news. Some restaurants are offering healthy dining options that might cure your ills, like the new Crystal Jade Pristine at Scotts Square. The Crystal Jade group recently revamped their restaurant and introduced a new concept with heavy emphasis in fresh, organic and nutritious ingredients.

The menu is divided into a few different themes, Double Boiled Soup, Organic Selection, Nutritious Selection, Specially for Ladies, and Chef's Specialties. Their dishes are Cantonese with a contemporary twist, mostly steamed, simmered or sautéed with a light touch, like Grilled Cod Fish with Sea Salt, Braised Beef with Chinese Yam and Red Dates, and Braised Kurobuta Minced Pork with Hong Kong Kai Lan in Casserole.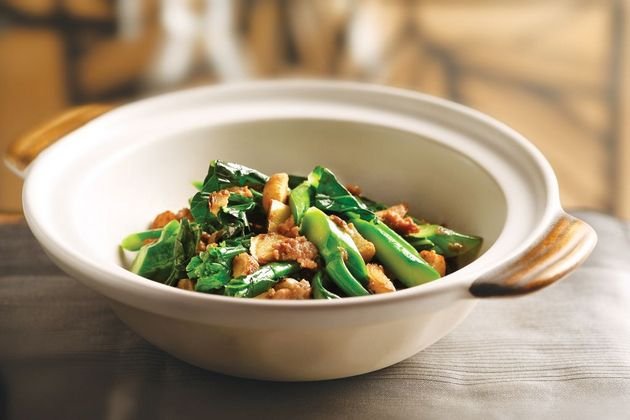 For ladies, "The Steamed Chicken Beancurd is good for skin, and the Cordycep Mushroom contains high fiber. Crab Claw with Bitter gourd helps detoxify," says Ms Samantha Yap, Corporate Communications Manager of Crystal Jade Culinary Concepts Holding. For dessert, they have Boiled Fresh Lilybulb & Organic Pumpkin with Osmanthus Honey.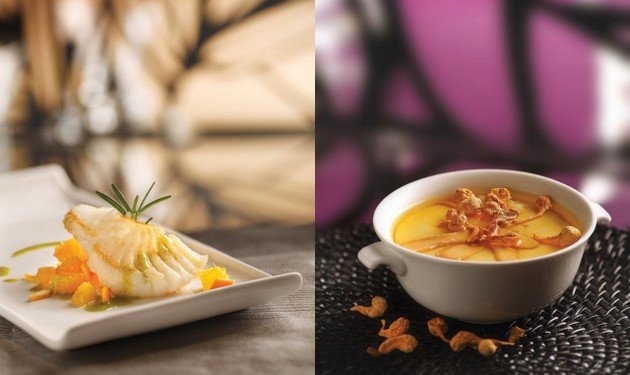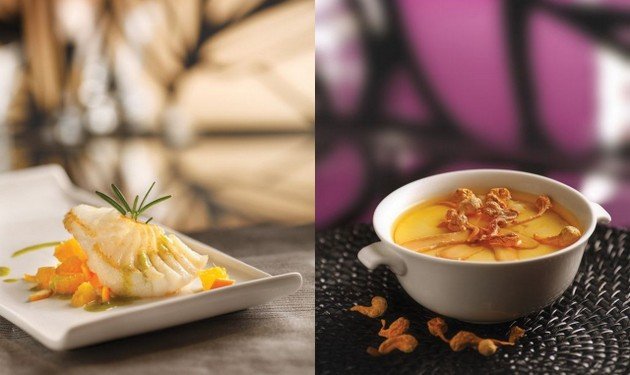 This concept was conceived when the restaurant noticed an increasing number of health-conscious diners requesting lighter dining options. In 2010, Crystal Jade Golden Palace introduced a limited time 'Nourishing Menu' that received positive responses. This inspired them to open Crystal Jade Pristine. "The nourishing treats available at both Crystal Jade Golden Palace and Crystal Jade Pristine are not the same, but both outlets do get inspiration from each other," says Ms Yap.

Their menu is available in single portions or set meals, which range from $38-$82.

Crystal Jade Pristine, 6 Scotts Road, #03-06 Scotts Square, Singapore 228209 Tel: 6636 1836.
Business Hour: lunch and dinner daily from 11:30am to 3:30pm and 6:00pm to 10:30pm.