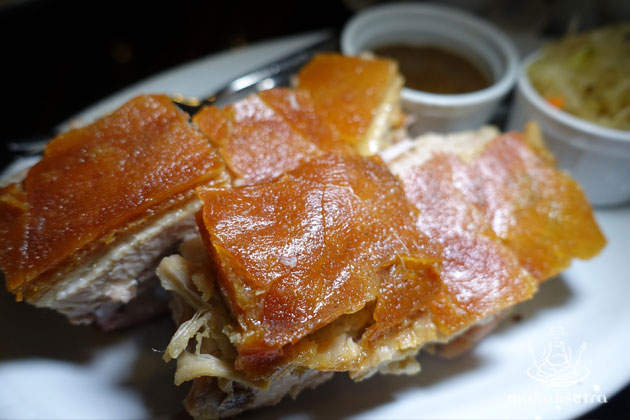 Filipino food is just about Lechon and Adobo
By KF Seetoh - Monday, Feb 22, 2016
I had always thought, based on the kind of Filipino restaurants we have in Singapore, that it was all about Cebu lechon, crispy pata and adobo this and that. But about a decade ago I came across Abe, in Manila (Bonifacio Global City or BGC to be exact) and it opened my eyes and palate. It made me think deeper about food from this country of 7007 islands. They have native flavours, and the sour Sinigang soup fits that category; developed lechon which is in my opinion, better than old colonialist Spain's version. They also adapted from the Chinese, in particular Fujian cuisine and also hard core fried and roast meat culture from America. Somewhere back in time, there was also a hint of influences from old Indonesia, think Kare Kare, that peanut-ty curry looking meat stew which is more like a peanut cream sauce but minus the spices.
If you thought you've seen and ate it all, just because you gorged up in the little eateries at Lucky Plaza and Joo Chiat area, then you have to reset and rethink. This restaurant, while serving up authentic Pinoy fare yet conjuring up new renditions based on the perimeters of their culinary culture, will make you cock your head and go "wow, I never knew". Abe Restaurant is an old name in good chow and remains so.
If you don't book ahead, be prepared for an hour wait for a table, like I did recently. The restaurant sits in the lifestyle lizard's capital of Serendra in the heart of BGC. The menu is nicely curated and each dish has a well regaled story behind it, like how they had Claude Tayag, a prodigy of founder Abe (or friend), the nickname of the famed late culinary maestro Emilio Aguilar Cruz from Pampanga, to create a dessert dish for them. How considerate and respectful of his disciples.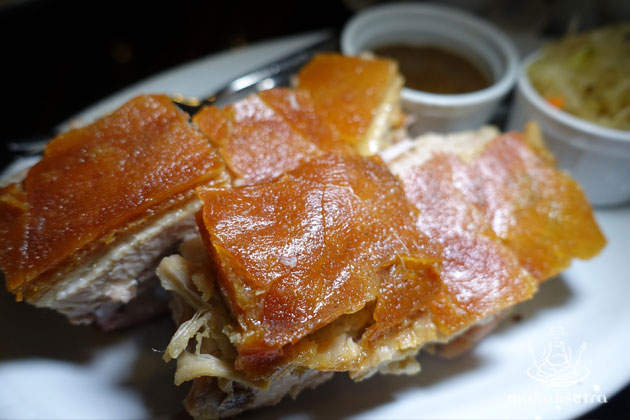 The food – you can't leave a place like this and not have lechon, in this case, the Lechon Cubano (450 pesos). Chunks of fat are boiled till soft before roasting the skin to a sinful crisp with a pickle salad and savoury sauce. If you think you had tried all manners of kangkong, then their Gising Gising (265pesos) will make you go "why no one else thought of this". The stem of the vegetable is cut, cross section, into small bits and tossed in coconut milk, bagoong (shrimp paste) and chilli – very familiar, yet not so.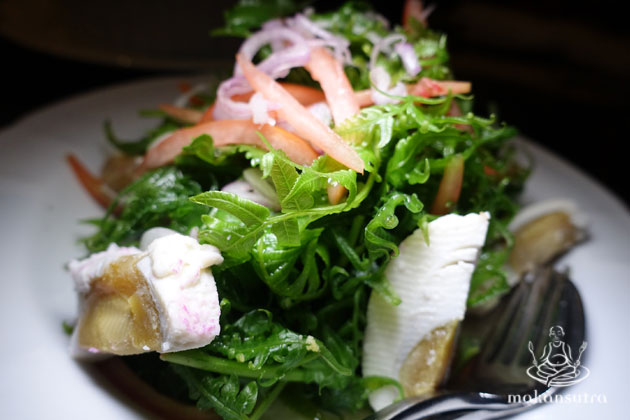 I was very taken by the Paco Fern Tomato Salad with Salted Egg (155pesos). It was refreshing and sweetly crunchy with a tangy sauce and the salted egg gave it a nice twist. The sour Bangus Sinigang (195pesos) soup here had one of the loveliest accents I've ever tried. They used milkfish, and it came flavoured with guava which lent a moreish fruity accent to the soup. And the other national dish of Philippines is arguably Sisig (195pesos), chopped and fried pig head bits done with onion, lime and chilli, and Abe restaurant does it classic Pampanga style (where it was created). Place some of that over the Bamboo rice (275pesos) and that's old school Filipino food on a plate.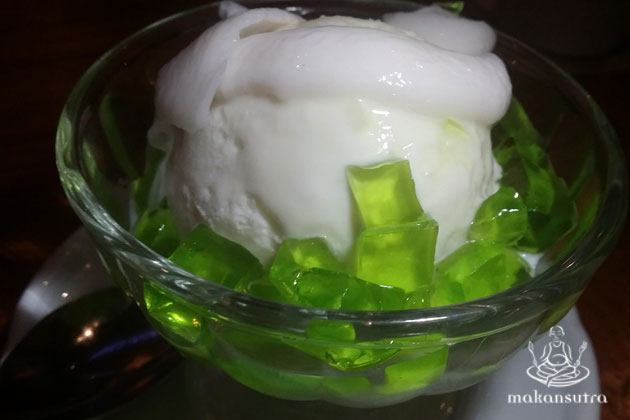 Their style of desserts are not my cuppa tea but if you are curious, then hit their national ice kachang or Halo Halo (155pesos), done with taro ice cream and bits of fruits, custard, jelly and tuber. Or pay homage to Claude's Dream (140pesos), a chendol inspired green jelly sitting over ice cream and sweet coconut flesh.
Now you can say goodbye to the old lechon and adobo mentality you always had about Filipino food.
Abe Restaurant
G/F Serendra, Retailer Area
Bonifacio Global City, Tuguig City
Tel: +63917552260 / +639079811