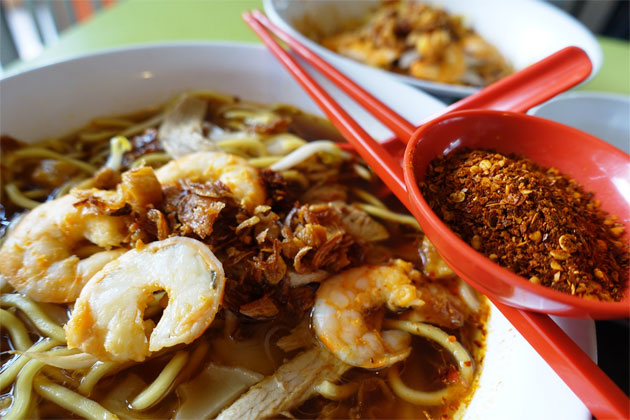 Financial Economics of Prawn Mee Soup (545 Whampoa Prawn Noodles)
By KF Seetoh - Monday, Jul 07, 2014
One mouthful and the whole experience felt very familiar, not quite like a "It felt very old school" kind of sensation. I asked and the 30 year teenaged-face hip hawker revealed where they were originally from "it's my dad's stall and he had been at it for forty years.", said Li Rui Fang, an economics and finance graduate who decided to walk in the shoes of her hawker parents in January this year, after a stint as a Shenton Way corporate raider. She calls herself the "head chef" on her Facebook page. She opened her own stall here after helping her parents at their old shop for a year.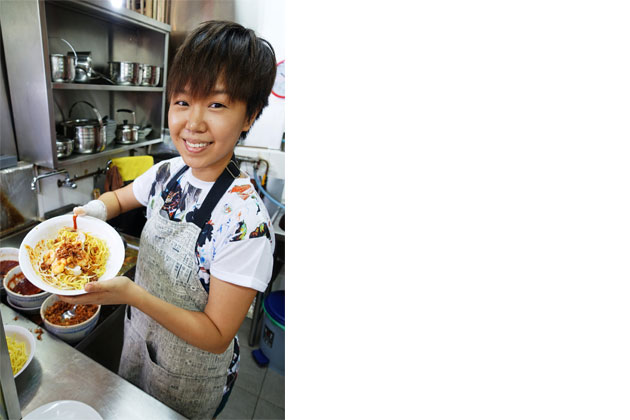 The original stall at Whampoa Food Centre (currently under renovation) was my pre-breakfast, post partying supper back in the pre ERP days of the 80s. When sleepiness, hunger plus the effects of a few beers settled in, the last thing I noticed then, was the signboard. But I clearly felt that familiarity in taste. Rui Fang's version although had that "old school" taste, also had a distinct sweetness to the stock which was not brought on by the overuse of shallots. Their all-important make-or-break stock, comes a little darker and it has that moreish sweetness and umami due to the use of "swa la" or manila clams in the stock. "Which is why sometimes the stock is a little bit off" as not all clams tastes the same, Rui Fang shares her street food wisdom. The other edge is the little prawns, which are full of flavour, that they use. Logic and economic reality back in the day dictated that you serve halved prawns with an intense stock – so it was about the soup, not really the ingredients. But affluence has influenced that thinking and today, they slap on huge prawns to entice you, not so much the stock.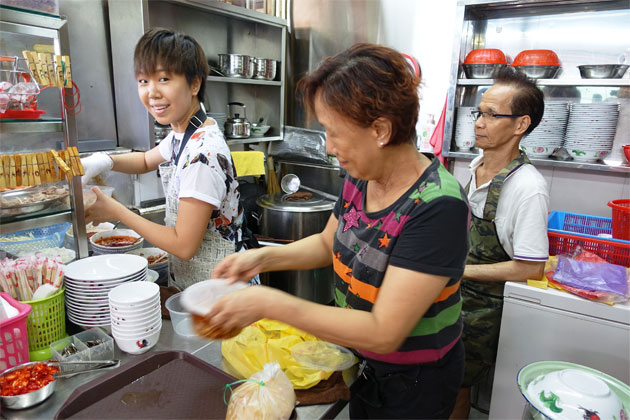 Rui Fang did not come across as overly ambitious in her career move nor did she have demands on herself – just like her parents expectations of her. When asked if they were against the idea of having her daughter slave at the stall all day, "I let her be what she wants to be, so as long as she is happy" said her mother Mdm Goh Kwee Lee who helps serve as Rui Fang cooks. Her father Mr Lee Wong Leong, is fully contented to "just watch and give some tips along the way". You can see him standing at the back of the stall like an invigilator. But he's satisfied of her performance except for one part- "she cannot handle the stock pot – too heavy for her to dredge the ingredients out and she does it slowly." But when egged on, she let me in on her dream of one day opening up a café with low street stools "just like the old days" dishing out their specialty.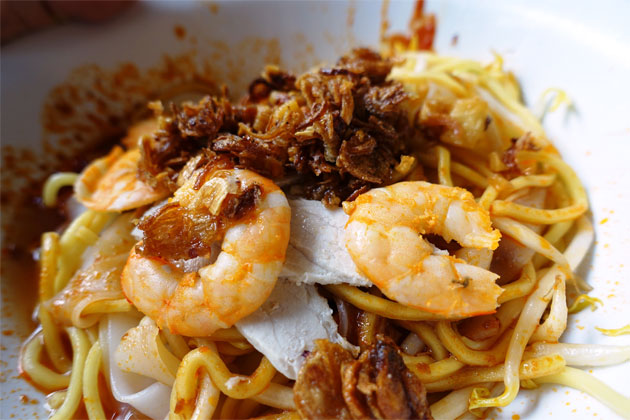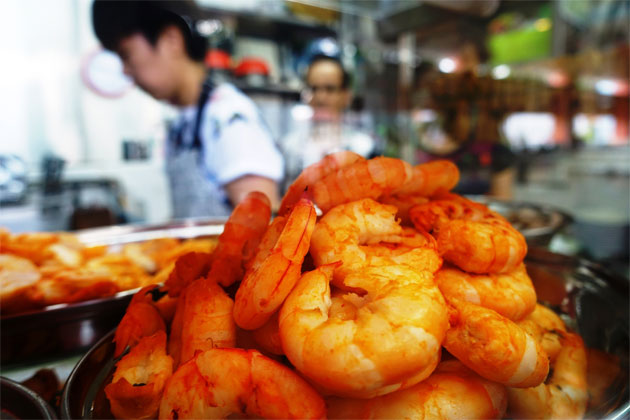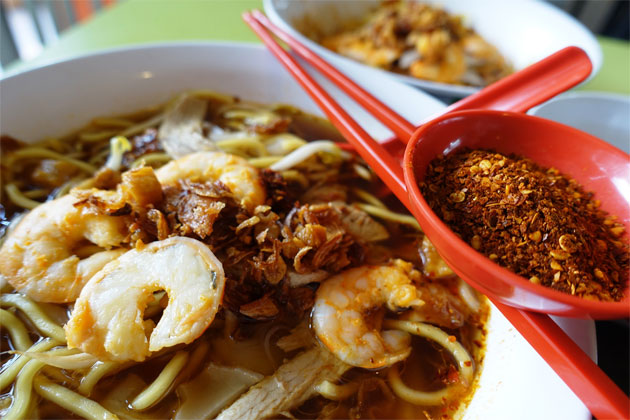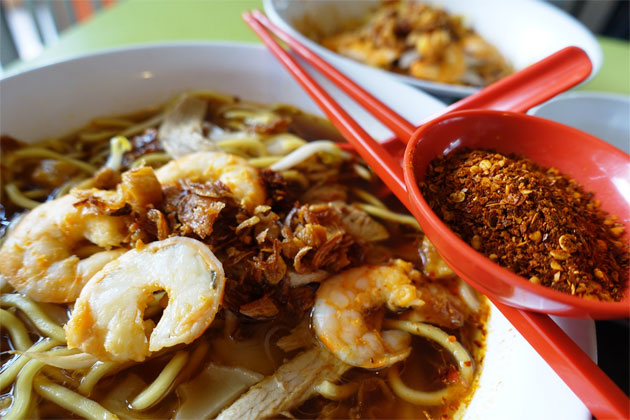 While the soup version makes you slurp up the last drop, their dry rendition is just as popular, if not more so. Their chilli sambal, has all the attendant sweet, savoury, salty, spicy and dried seafood accents and it also has a very old school touch – a spoon of ketchup blended in, which takes the moreish spicy umami sensation to the "shiok" zone.
Make that café happen Rui Fang.
545 Whampoa Prawn Noodles
01-326, Tekka Food Centre, Off Serangoon Road
6.30am-3pm (Mondays to Fridays)
6.30am-1pm (Sundays)
Closed on Saturdays