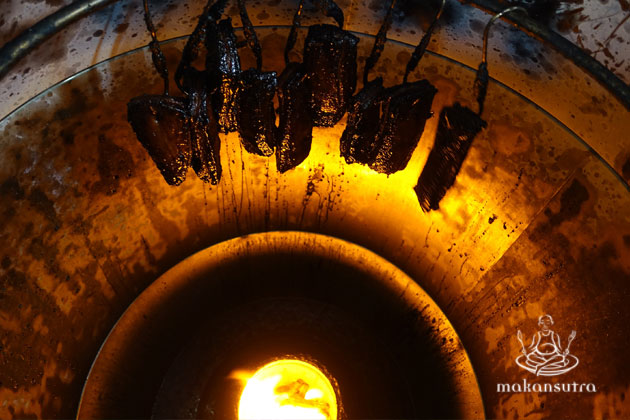 Fire, Fire, Pans on Fire
By KF Seetoh - Friday, Mar 08, 2019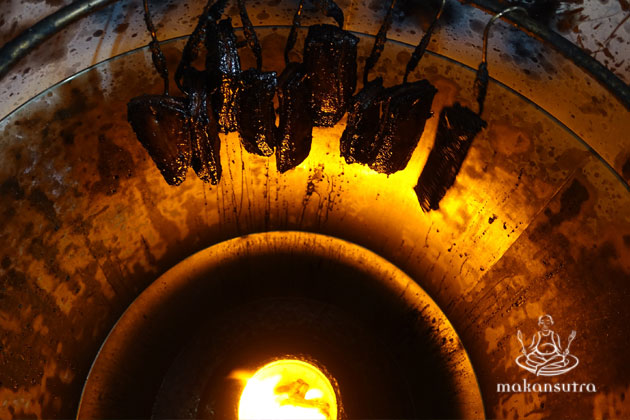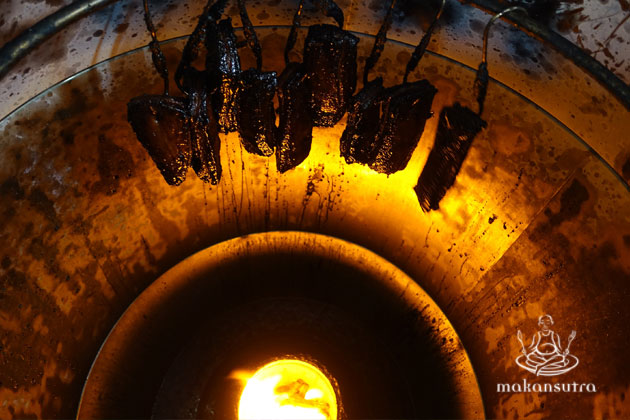 Roast Meat
You hear it often, "I can taste the fire in the dish". Whaaat, is that, you say. But most of us have been quietly and often unknowingly been enjoying this element of heat in many dishes and bites we've had at the hawkers. You taste the smoky aroma of chargrilled otah, embraced with fragrant coconut leaves, bbq chicken wings, kaya toast, bbq sambal fishes, wood fired oven roasted sio bak which is always an epiphany over soft steamed rice etc… These are deliberate and artful techniques our hawkers use to secure your return journey to their stalls. Two examples I love and adore are the use of the Apollo oven for roast meats, ducks and cha siew, and the art of "baking" Sa Po Fan or claypot rice, over wood fire.
Kai, of Roast Paradise and the Tan couple at Yew Chuan Claypot Rice are fire masters in their kitchen and their food. The way Kai expresses fire, both as heat and flavour, in their Apollo oven (the ubiquitous and curious wood fire oven we see in many such roast meat stalls in Singapore) is a science. The heat control, access to fire bed, evenness in heat distribution, and even the volume of meats it can handle, are factored in when they use this method. His roast pork comes with a biscuit-ty crispy crackling. The heavily marinated cha siew has a fire roasted caramel coating and it is wonderful to the bite and palate. The way they plate and offer up chunky, instead of the skinny cuts, is just a little bonus. The line at his corner hawker stall at Old Airport Road hawker centre, is a daily affair.
Mr Tan Choon Lian and his wife Ms Pan has been baking in their hot little 8×8 feet claypot rice hawker kitchen for over a decade now. He learnt his craft from a legendary master in the east and struck out on his own here. You can smell the roastiness of his claypot rice before you head up the stairs towards his stall at Golden Mile Hawker Centre. Their art of first cooking the rice over gas fire and finishing it by "baking" it on charcoal heat is the only way aficionados like it. The gently wood fire blessed the claypot and breathes a smoky aroma in the rice. The thin layer of roasted grains at the edge are stuff of food porn. The toppings of chicken, salted fish, Chinese sausage and greens, are spot on.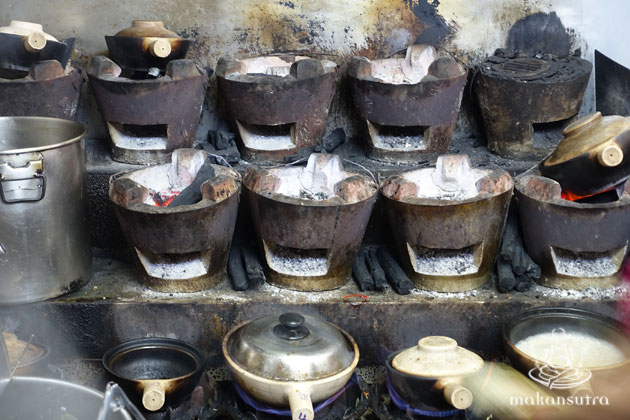 Claypot Rice
Don't take your hawker food for granted. Do take a moment off to observe and appreciate how hawkers use fire and heat in many ways to express their craft just to serve you a platter of humble deliciousness. Pledge your support for our hawker culture at www.oursgheritage.sg, they so deserve UNESCO's recognition.