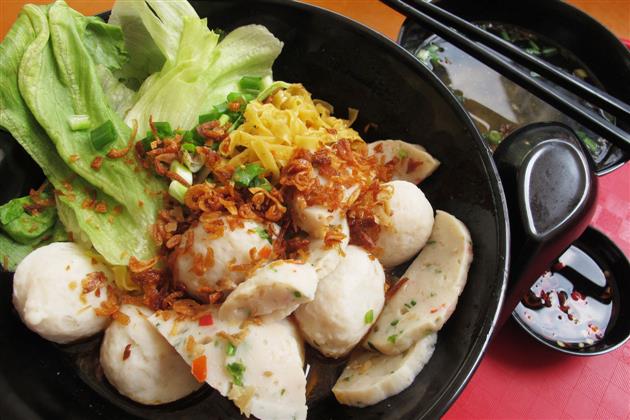 Fish Ball Story: A New Fish Ball Story
By KF Seetoh - Monday, Apr 21, 2014
Everything about them spells street smart and even the kopi aunty next door says "you li mao" (well mannered). But these two young hawkers (or gen-Y street food warriors, as I would call them) are atypical of less academically educated, hard working blue collar kids who need to make ends meet with their charm and wit. Douglas Ng, 23, used to run a "fusion cze cha" café at Tanjong Pagar and his sister Jocelyn, 26, holds a bachelor's degree in Hospitality from Glion Institute from Switzerland.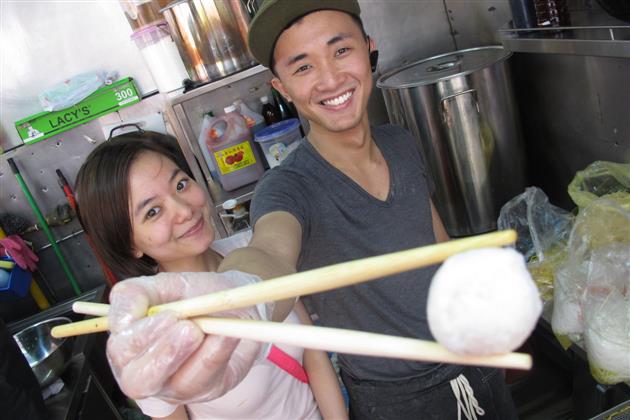 She gave up her F&B trainer job in a 5-star hotel and now helps her brother "preserve local food heritage" by serving up bowls of mee pok tah or fish ball noodles. Their stall is barely one week old today but the queues are trickling in and I could not spend a continuous 3 minute chat without being interrupted by customers. I am happy for that – as this kid makes his own fish balls "all using pure fish meat, sai to her (yellow tail fish), no flour." Douglas tells me and regales the toil, "I come at 4am, blend fish paste, hand press about 700 fish balls and chilli-scallion fish cakes, make the sambal and lard…" and gets ready to serve by 10am. These, to me, are bold acts of a culinary soldier defending his food heritage.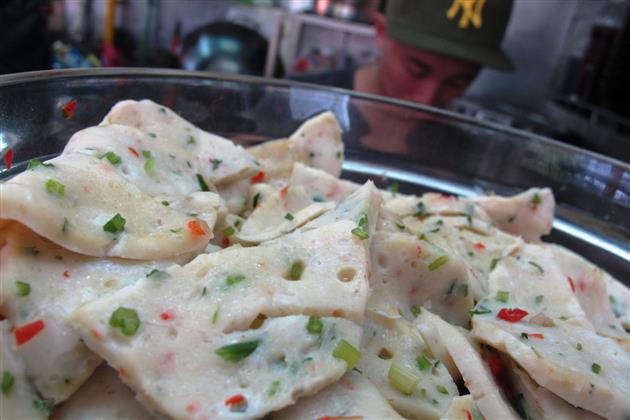 His Hakka grandmother once asked an old retiring Teochew fish ball noodle master for his recipe, back in the day. He did, she tweaked it and it stayed with the Ng family since. Now, not too long after his National Service gig, Douglas jumped in on the chance to continue this makan heritage. "Many old hawkers are dying and fading off and no one is taking over" and I can tell from his statement that he has this thing for heritage. I asked if he knew that the government would encourage him to buy ready machine made fish balls and sambal to improve productivity and sales at his stall, and he blurted, "I think all the hawkers should gather and protest this suggestion." Then he goes on a spin about how he loves the artisanal heritage behind our street food culture "the feel, satisfaction and the look on customers' faces". I probed and he further explained,"it's the feel of the wobbly fish paste, how I need to adjust to the supply each day as the fishes are not all the same every day and the way I need to beat and slap the paste, season and soak it before I can boil them- all very satisfying, I cannot explain why."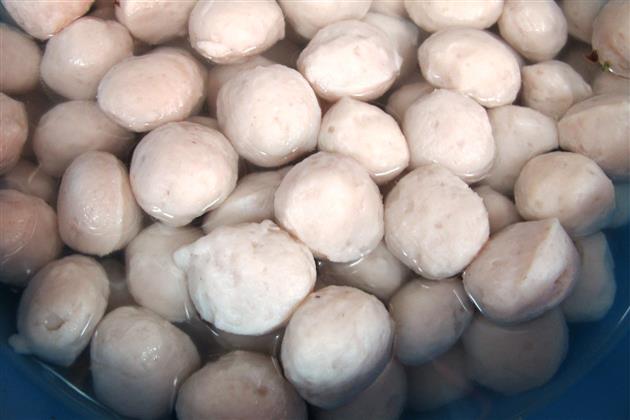 But as a customer, I can. The fish ball has a soft bouncy resilience that is not artificially induced with flour. I had it on two occasions and it was even better the second time as the fish ball paste was smoother and softer. Their sambal – redolent with hae bi (dried shrimps) was a tad on the gentle side of spicy (the white collared lunch crowd had no quarrels with it) and the fresh made lard and oil, added to the pleasure meter. The mee poh noodles, was nicely "qq' and al-dente. Their fish cakes were quite similar to the ones found in Teochew muay stalls, soft yet roughly textured and speckled with chilli and scallions.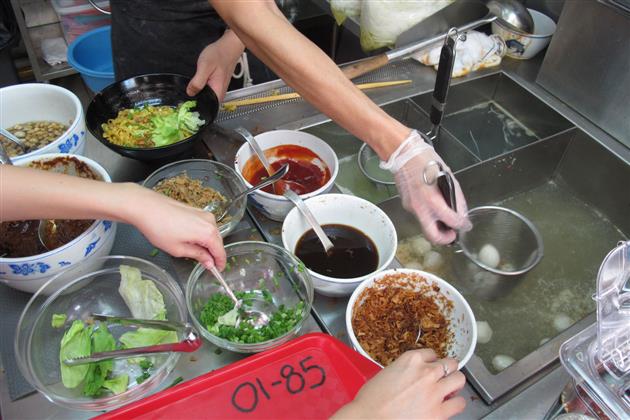 But Jocelyn tells me she may leave her brother soon, once he settles in – for a gig in a fast food chain. Think it over, lady, don't walk away from this heritage you are preserving.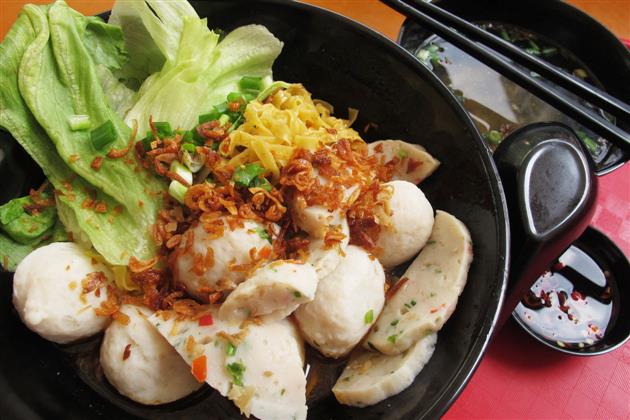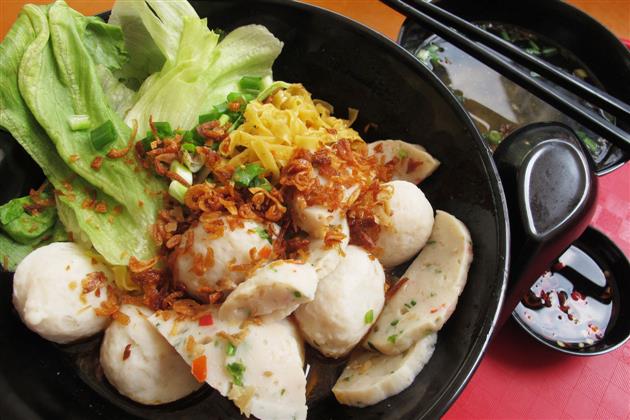 Fish Ball Story
#01-85, Golden Mile Hawker Centre, Beach Road
Hours: 10.30am-5pm daily
17 August 2018:
Relocated to
512 Geylang Road
Operating Hours: 10am – 2am daily

73A Ayer Rajah Crescent
Operating Hours: 8am- 6pm daily