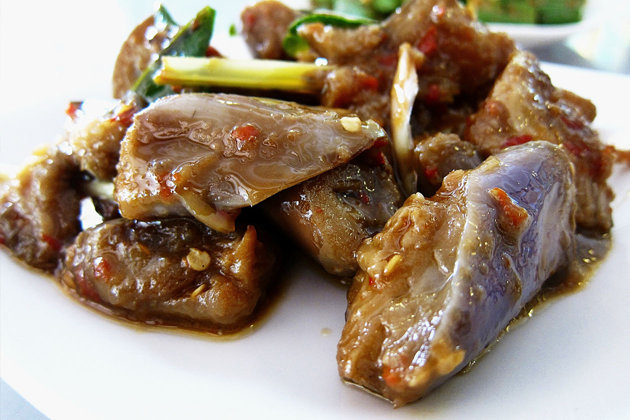 Fishing For Curries
By Tiantianchi - Wednesday, Feb 19, 2014
Curry fish head is available literally everywhere. You find them at chye png stalls, cafes and food courts; some do it well and most are just pedestrian. Often, it warrants no second look from me and this eatery where I passed by on a few occasions was no exception. But one day I noticed a customer with an order of the blackest looking squid dish on his table. This piqued my interest as I am a fan of that dish.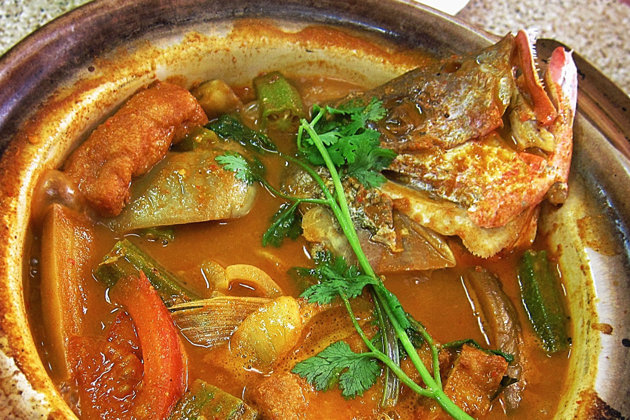 Owner Mr. Francis Lee called it quits two years back after 18 years of running his business in the US. He handed the business to his son-in-law, returned home and got bored. So he put a shop house he owned to better use.  Food has always been his passion and love so the idea came as no surprise. He loves curries.
The menu is an eclectic mix of Peranakan, Indian, Indonesian, Teochew and even Western dishes. No particular cuisine stood out and the range of curries is surprisingly small. The curry dishes I tried were a little too tame.  "We have a lot of elderly and family customers. We do it home-style but if you want it spicier just ask and be prepared to sweat", he said with a wink. He is easy on the salt (and no MSG) too, alluding to the healthier food phenomenon here. Most dishes are priced at wallet-friendly $6 upwards and curry fish heads starts from $20.
The signature and best selling Curry Fish Head is tangy and appetizing and his daily visit to the fishery ensures freshness. Fish meat and tail versions are available too. The sambal prawns with petai (stink beans), has a sweet fragrance of shallots and garlic in the rempah. I noticed he has a fondness for onions- which, when used raw, gives a sharp and pungent flavor, but when cooked, it lends a layer of sweetness and depth to a dish.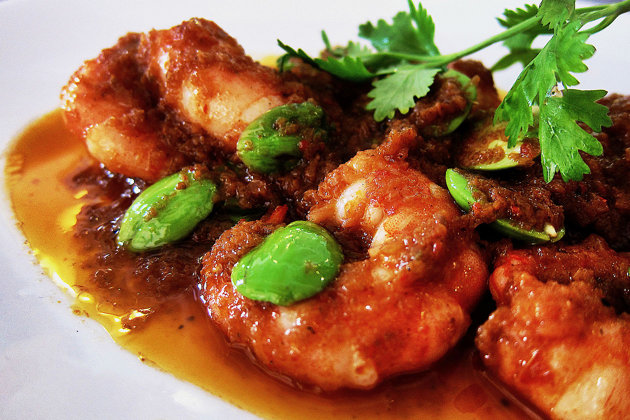 The Rendang Chicken comes with robust and thick gravy, lots of aromatic spices and herbs, which calls for the company of a bowl of steamed rice. I prefer this over their beef rendang which was a little too sinewy for my liking.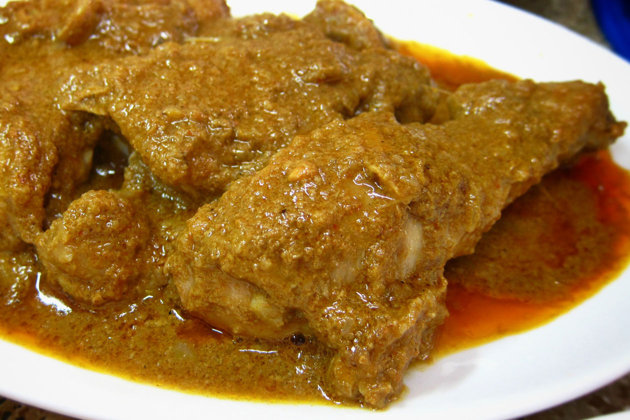 My dining partner felt the Rogan Josh Mutton Curry is not spicy enough although I personally liked it. It is comfortably peppery, flavourful with enough hints of gaminess in the gravy. We love the Nonya Brinjal. The texture is soft, almost silky and it tasted so good as it absorbs the flavour of the sweetish sambal.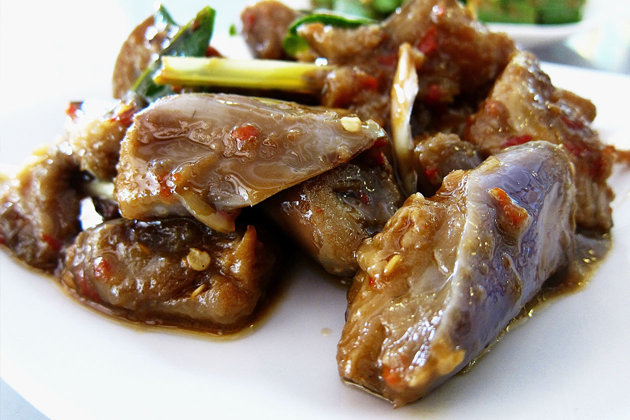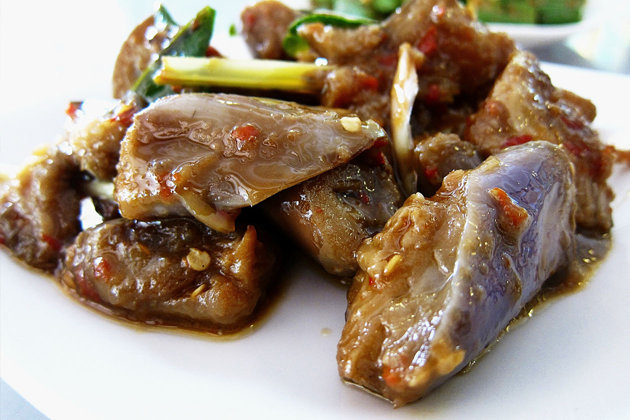 The highlight however was the Black Sotong (black sauce squid). Its ink is so dark you can practice calligraphy with it. I could not detect the usual fragrant lemon grass or taste the mouthwatering tamarind, herbs and spices in this Sotong Masak Hitam. But there was a clean and sweet mineral-ocean taste, a deep flavour accentuated with finely minced onion. It reminded me of Spanish's Calamares en Su Tinta (Squid in ink). And true enough, that was the inspiration behind it, from years of watching too many cooking programs while in the US. I love mixing this into the rice, and it felt much like squid ink risotto. However with due respect to the artist behind it, I would've loved it even more if he spiked it with some comforting sambal belachan for maximum ecstasy.
I asked what his long term plan was. "This was a nightmare in the beginning. I wake up at 4am to do marketing. Take a short nap and start working on the rempah and cooking taking another nap in the afternoon. That is fine, but when business started to pick up speed, I realized we were so short-handed. I have to rope in my other daughter, brother and other relatives to come help serve during busy evenings and weekends. I do have fun and made many friends but there is no ambition to expand, I like it the way it is." Daughter Donna however quipped, "Our customers like our food and always encouraged us to consider home delivery and even catering. My sister and I are thinking about this but we are limited by manpower", citing that oft-heard problem plaguing the industry for years now. .
Curry & Curry
Blk 203 Hougang Street 21 #01-45
11.30am-8.30pm (closed Mondays)