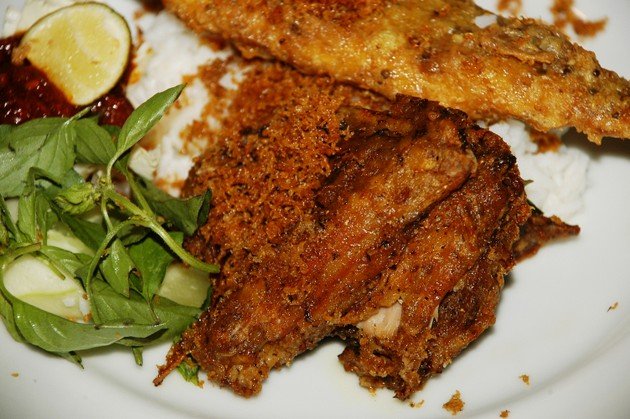 Five Best Food Hubs in Jakarta
By Marchellinus Hanjaya - Wednesday, Oct 23, 2013
Jakarta can be a mess and feels chaotic with all her notorious traffic snarls and complex network of roads and streets. In so many ways, you are in for an exciting adventure if you truly want to hunt down and track around the various famous food hubs in this city. Just don't overdress, lay low, stay hungry and curious. We present five favourite food hubs of Jakarta.
1. Kelapa Gading
You can never get bored by the culinary offerings in Kelapa Gading, they have the most diverse food options available in Jakarta – from big restaurants to kaki lima (street stalls), and from western to traditional Indonesian cuisine. Chinese cuisine naturally abound as it is a middle class Chinese enclave. Famous brands, such as BreadTalk and J Co, started their flagship here.
Try: Sop Konro Karebosi (Jl. Boulevard Raya DG, No 7 – 8) serves some very authentic flavours of Makassar, such as Sop Saudara (beef offal soup) and Sop Konro (beef ribs soup). Santai Malam 1001 (Jl. Boulevard Raya BI LA – 4, No 21) offers good quality and fresh seafood, try their Saos Padang (sweet and spicy sauce) done with crabs or mussels.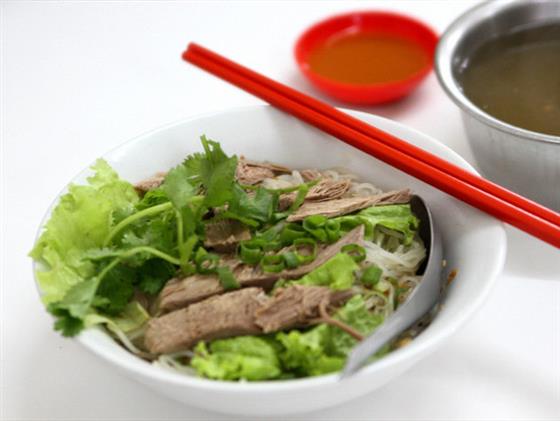 2. Pluit-Muara Karang
The majority of residents here are Medanese (a common term for Hokkien people hailed from Medan, northern Sumatra). Hence, this is one of the best places to go for Chinese food.
Try: Kwetiau Akang (Jl. Muara Karang Raya Z-6 Selatan) for the most popular Medanese style kwetiau (flat rice noodle) dish – you can have it dry or with gravy. The stall is a legend in Jakarta. Bihun Bebek 75 (Jl. Pluit Sakti Raya No 45) is known for its robust herbal soup with tender and juicy duck, and translucent bee hoon.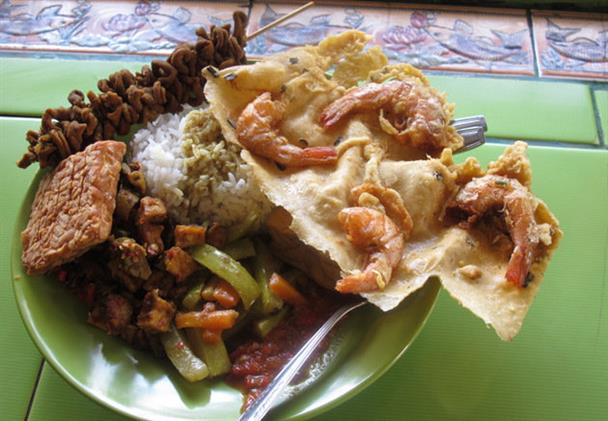 3. Tebet
Get down and dirty (literally), as this is where you'd find some of the best street food stalls. But fear not, the stalls here maintain a basic level of Jakarta friendly street food hygiene.
Try: Warmo (intersection of Tebet Raya), which offers the real warteg (street stall selling rice meals) experience. They offer over 100 different side dishes, from assorted fritters to curries, and it opens 24 hours every day. Another eatery that stands out from the crowd is Depot Tanjung (Jl. Tebet Utara I No 40C), try their Kambing Bakar Madu (grilled mutton with honey), or if you are feeling daring – go for the mutton's head, served whole with skull. For some, this is the ultimate makan experience.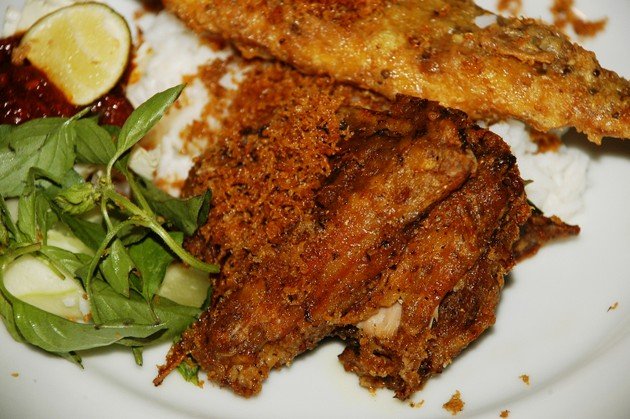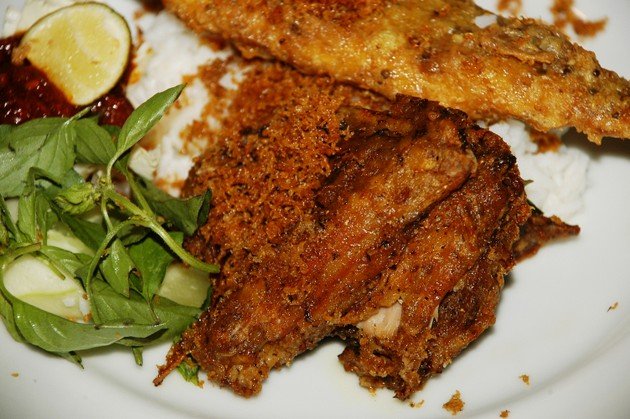 4. Blok M-PangPol
Blok M is a hub point of southern Jakarta with a bus interchange at the heart of the district. The price of food is higher here comparing to other districts, even street food, as the place is very popular with foodies.
Try: Bebek Goreng Pak Joko Putra (Jl. Petogogan II Blok A No 23) makes eastern Javanese style fried duck, which is heavenly. It is moist and flavourful on the inside and crispy on the outside, best to go with the provided chilli paste.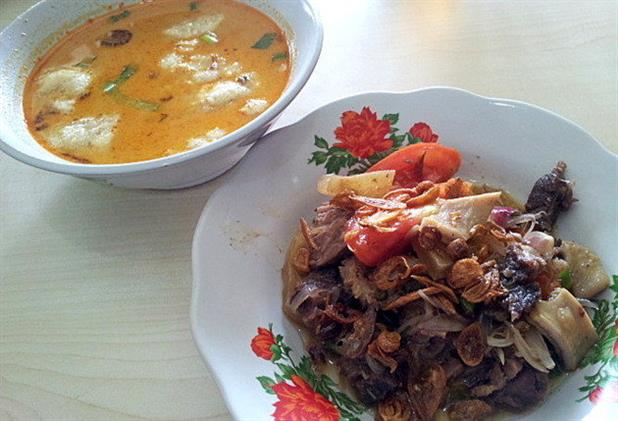 5. Serpong
Serpong is known as the new 'Kelapa Gading' and is becoming a busy district in the past few years. The area is jammed with heavy traffic every day, and surrounded by hundreds of housing complexes and street food stalls.
Try: Soto Oseng Mamat (Jl. Pahlawan Seribu No 51 BSD) which specialises in Soto Oseng – stir fried beef with a bowl of coconut milk based soup – a fantastic combination. Or, Mie Ayam 88 (Jl. Kelapa Sawit Raya Blok BD-12 No 24)- simple and humble bowl of noodle with poached boneless chicken, a staple for breakfast.